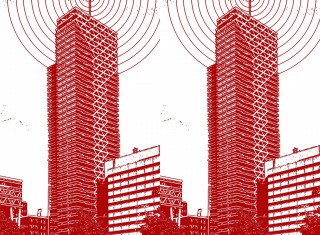 Radio New Babylon
More info +
Named after the anti-capitalist visionary art project developed between 1959 and 1974 by the Dutch artist Constant, Radio New Babylon proposes a unique collection of site-specific audio pieces made by local and international artists.
The pieces can only be heard in and around the New Babylon building complex in Den Haag, The Netherlands by using the Echoes app on your phone, and headphones. Go to the Radio New Babylon website for more information!
24 Feb 2022 – 7 Jul 2024
Location
Het Nieuwe Instituut, Rotterdam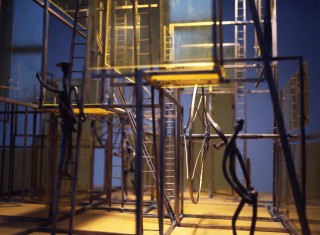 RoXY
More info +
On 21 June 1999, artist Peter Giele was transported by boat along the Amstel to his grave. A colourful floating parade accompanied the open coffin in which Giele lay, with a crowbar on his chest. Later that day, the legendary Roxy club was in flames.
The presentation, RoXY is part of the project Ontwerp van het sociale (Design of the social) at Het Nieuwe Instituut. With RoXY curator Juha van 't Zelfde links Constant's New Babylon to the club culture in Amsterdam in the nineties as embodied by RoXY.