Since 2018, NEEF. has been brewing a defined blend of jazz, rock, hip hop and classical music – all with the energy and directness of an indie garage band. Their first full-length EP, entitled LUNETTEN.WAVE, showcased a wide array of stylistic directions, ranging from distilled and quiet minimalism to noisy and energetic postpunk with an instrumental, jazz-inspired twist. For Constant 1-on-1 the podcast the band created the music taking you on a journey through Constant's work. NEEF. continues to embark on their mission of creating original and direct instrumental music with their first full-length album, due to be released in the spring of 2023.
Two-thirds of the band consists of the brothers Wytze Dijkstra on drums and Freek Dijkstra on guitar. Drummer Wytze Dijkstra has played in various improvisation-oriented groups in the band's hometown Utrecht. Guitarist Freek Dijkstra composes most of the music for NEEF., and has contributed musically to art expo's by the Utrecht-based artist Artmouse and the award winning podcast series Verstrikt. The trio is completed by bassist and vocalist Pim Sierink, known from his work with the Utrecht-based indie band Heavy Whipped Cream and as session bassist for other bands like Yakuni Tunes and Penvriend. The EP, LUNETTEN.WAVE, also featured violist Roosmarijn on a mood-shifting cover of the Beatles' "Here Comes the Sun."
Listen to the original soundtrack of Constant 1-on-1 by NEEF. on Spotify here.
Image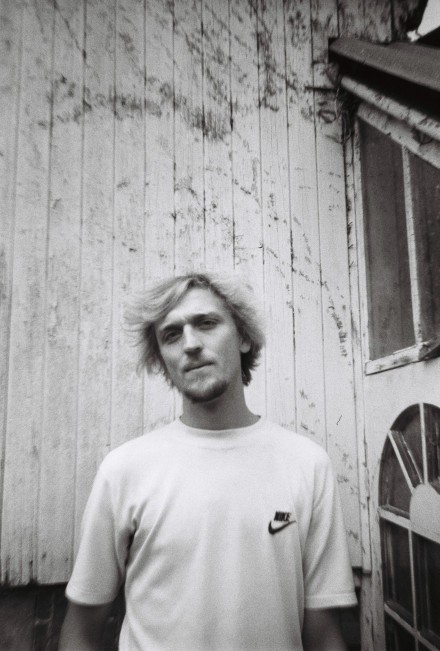 Image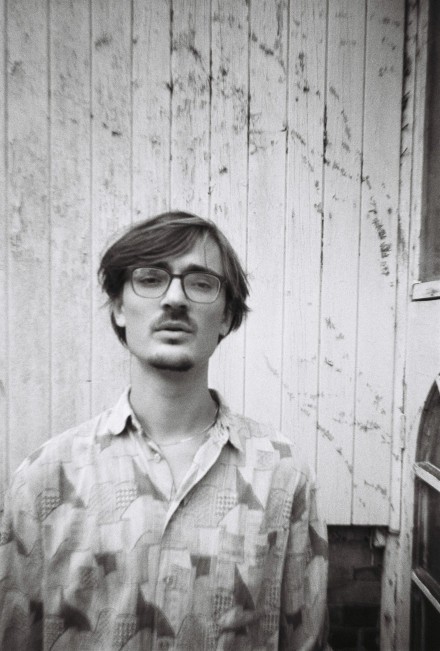 Image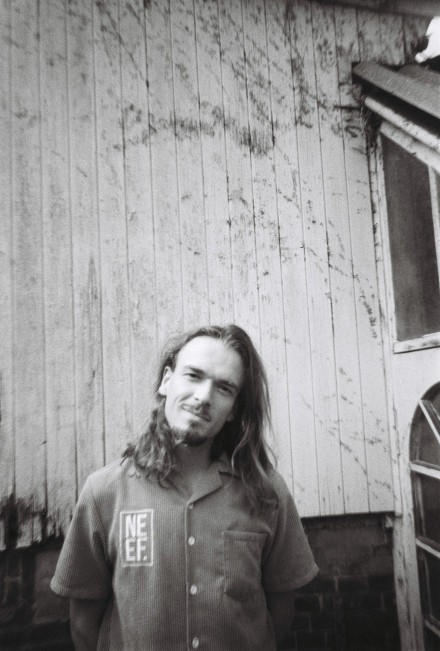 Description
Pim Sierink, photo's: Marlon Schotel
Image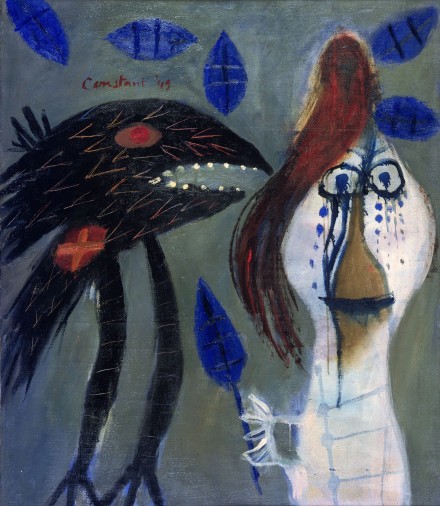 Description
Femme qui a blessé un oiseau avec une feuille morte, 1949
Guest contributors
On the original soundtrack for Constant 1-on-1 the podcast, NEEF. is joined by guest contributors. Dutch guitarist and composer Mozes Schrijvers has not only provided instrumental contributions to multiple songs, but was also closely involved in shaping the general aesthetic of the album. Portuguese guitarist Tomás Gomes injects the record with a highly personal mix of sounds from the worlds of jazz and flamenco, and Madelief Lammers lends her warm sound on the viola in diverse and mood-defining ways. She closes off the album together with the eccentric drummer PEER., a long time musical partner of NEEF.
Image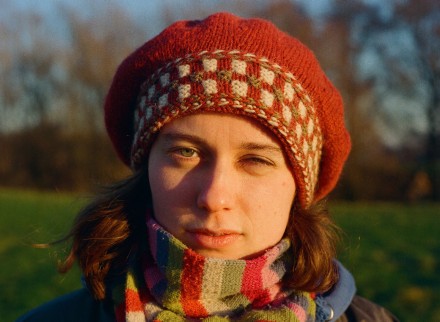 Description
Madelief Lammers, photo: Yasha Mostert
Image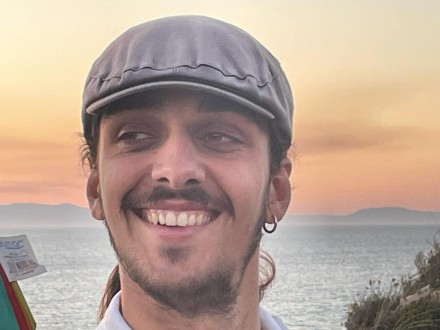 Description
Tomás Gomes, photo: Mendes Gomes Senior
Image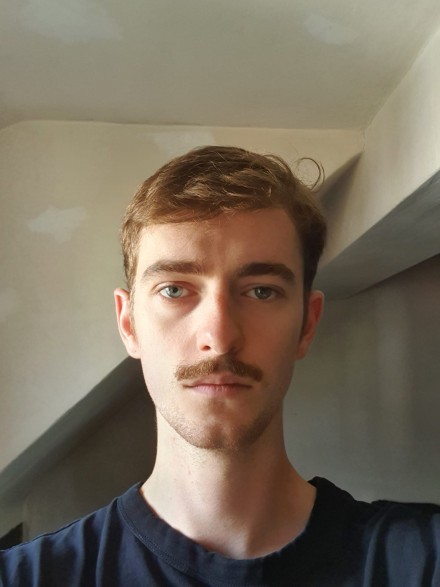 Description
Mozes Schrijvers, photo: Mozes Schrijvers
Image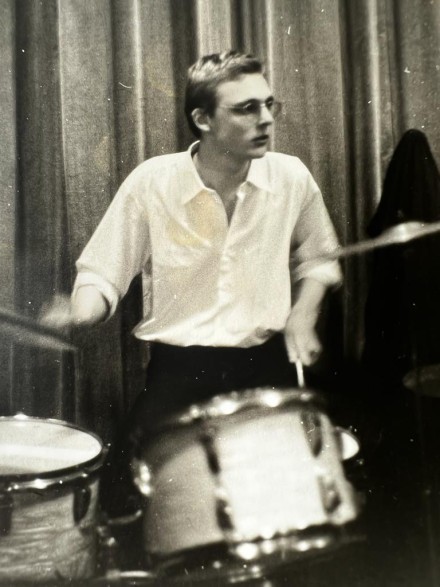 Original Soundtrack Constant 1-on-1 the podcast
In creating the music for the podcast, guitarist Freek Dijkstra put his intimate knowledge of Constant's library and music collection to work. Having archived Constant's books and records himself, Freek set out to create music which captured some of the core themes in Constant's work with ingredients from Constant's favourite music. Like Constant, Freek plays the guitar. The instrument is a red thread throughout the music, but it is joined by an array of sounds, ranging from drums and bass to trumpet, violin, and synthesizer. The songs are arranged in distinct sets, which represent the most defining periods in Constants oeuvre, yet they retain a sense of unity – mirroring Constant's own work.
Image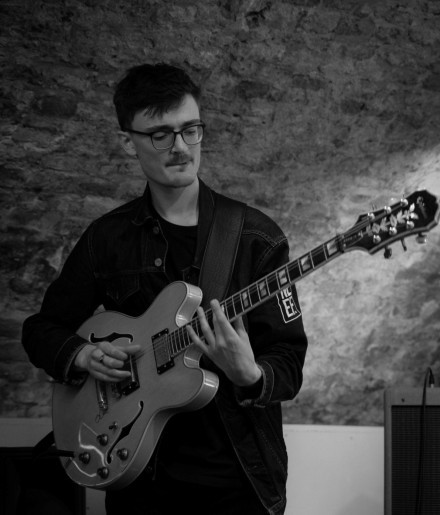 Image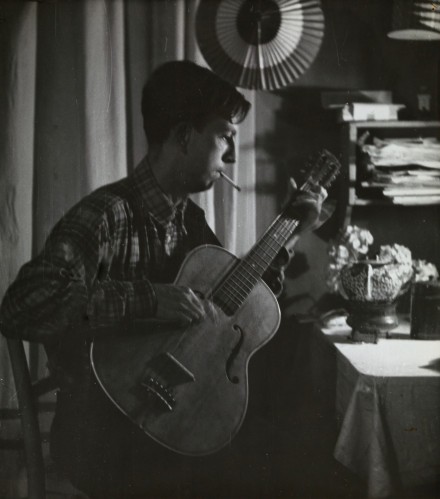 Description
Constant, 1949. Photo: Unknown
In "Fête de la Tristesse" and "Après nous la liberté," we see Constant's Cobra period represented. Using Spanish-sounding colours from Constant's favoured flamenco music, the songs exhibit the darker themes of Constant's art – such as loss, mourning, violence, and fear – which came to the fore frequently in the raw energy from the Cobra years. These intro-, and extraverted sides of the Cobra period are solidified in the contributions of Tomás Gomes and Mozes Schrijvers on electric guitar, respectively.
Image
Description
Fête de la Tristesse, 1949
Image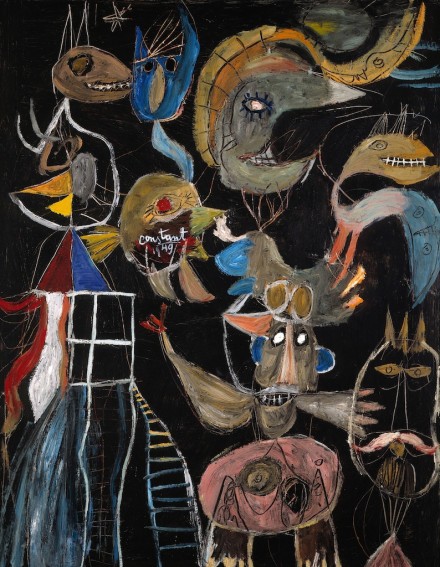 Description
Après nous la liberté, 1949
Image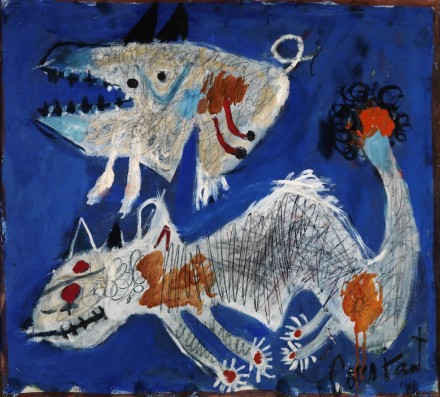 "Ladders" and "Dérive du Sector Jaune" form a sort of interlude, alluding to the years between Constant's involvement with Cobra and his futuristic New Babylon project. In these years, Constant was searching for new inspiration and experimented with increased abstraction – a search mirrored in the synthesizer waves and dotted melodic motives.
With "Yellow Sector Joy Ride" and "Skizze zu einer Kultur," the soundtrack moves firmly into New Babylon territory. These songs were recorded as jam sessions which were later embellished with overdubs, in an attempt to capture the playfulness Constant hoped people would find in his future city. As his project evolved, Constant also showed a more reflective stance on his social experiment, questioning whether everyone was equipped to be a New Babylonian – wouldn't some people resort to violence in complete anarchy? And wouldn't some have a hard time finding meaning in a permanently changing world? The song "Exit New Babylon" deals with this last question, as two guitars dance around each other with a sense of (New) Babylonian confusion.
Image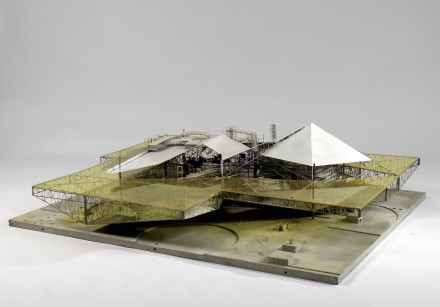 Description
Grote gele sector, 1967, Photo: Tom Haartsen
Image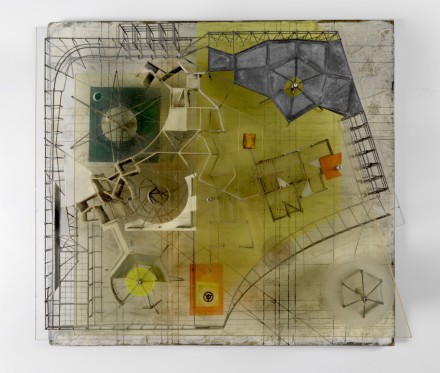 Image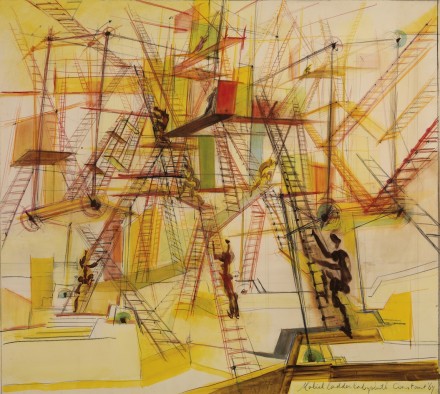 Description
Mobiel ladderlabyrinth, 1967
Image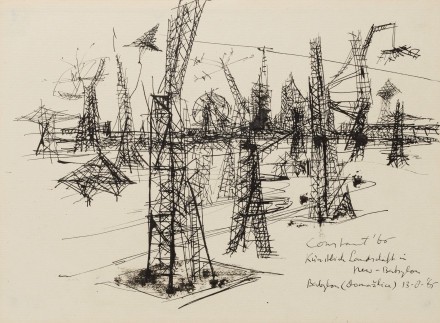 Description
Künstliche Landschaft in New-Babylon, 1965
After bidding farewell to New Babylon, Constant set out on a search for new artistic grounds once again, represented by the second synth interlude entitled "Ariadne." This time around Constant found his way back to a more romantic side of his artistic personality. The track "Le Dernier Rêve" tries to capture Constant's idiosyncratic style of these years, in which backdrops of vast fields of colour give room for romantic human narratives.
Image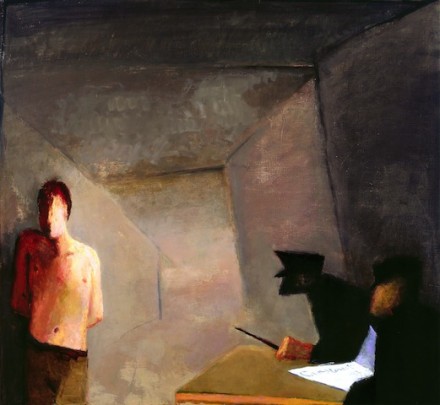 Image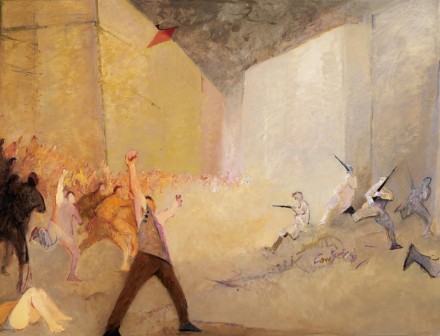 Image
Image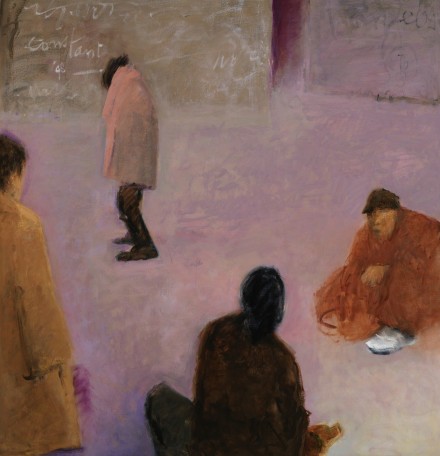 Tracklist Original Soundtrack Constant 1-on-1 the podcast
1. Fête de la Tristesse
2. Après nous la Liberté
3. Ladders
4. La Dérive du Secteur Jaune
5. Yellow Sector Joy Ride
6. Skizze zu einer Kultur
7. Exit New Babylon
8. Ariadne
9. Le Dernier Rêve
10. Le Dernier Rêve - Reprise
Listen on Spotify here.