Location
Arnhem (NL) | Nijmegen (NL)
Genre
P_OST (formerly known as Expoplu) is an interlocal platform for contemporary art that is based in the Paraplufabriek in Nijmegen and a former post office in Arnhem. The platform presents exhibitions and other projects that include artists from the Netherlands as well as abroad and aims to reach a broad and diverse audience. POST facilitates space for experimentation, engagement, collaboration and talent-development, and approaches current societal issues in an investigative, experimental, poetic, imaginative and artistic way.
For Constant 101, POST will initiate the collaborative project Bridging Borders between artists from the Netherlands and Germany, to create and strengthen communication and networks that transcend the border. The project is planned to take place in the spring of 2022 in Arnhem with artists Isabellla Fürnkäs, Janina Frye and Tobias Groot.
Image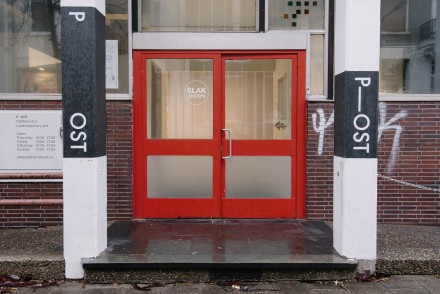 Image
Image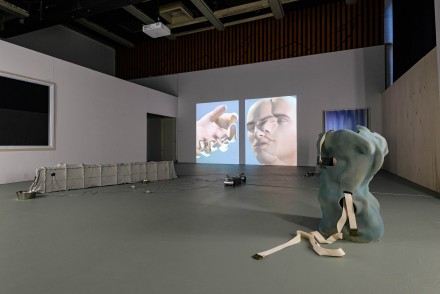 Image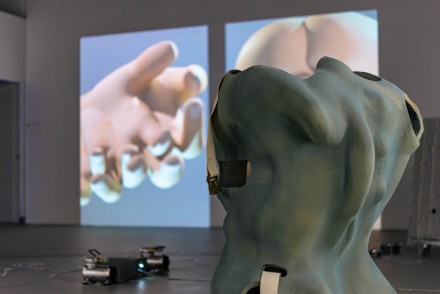 Image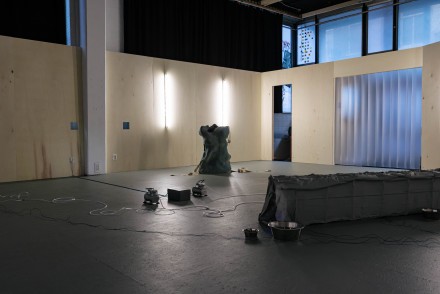 Image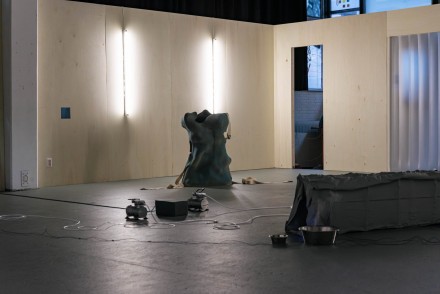 Image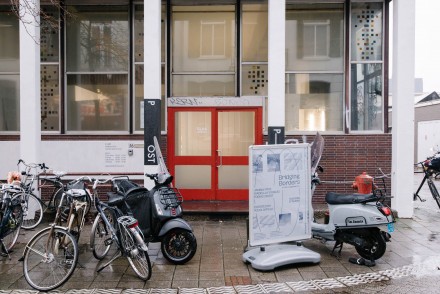 On Constant
POST draws inspiration from the notion of a world without borders that is central in the New Babylon project by Constant Nieuwenhuys (1920–2005). While working within a border area, POST would like to take this idea at heart and aim to break down the border between the Netherlands and Germany, artistically and metaphorically.
With the work and life of Constant in mind, it is clear how working and being in relation to other artists shaped his practice. Interactions, dialogues and a playful context that is open for experimentation can be crucial in the development of emerging and experienced artists. When placing this within an international context, or rather within a borderless context, POST believes that there is an intersection with several of Constant's ideas without forcing a frame on the invited artists. POST aims to centralize the ideas of Constant in the working process of the artists and the methodology of the exhibition, instead of centralizing his ideas as a theoretical framework. In this way, they hope to do justice to the legacy of Constant.
Image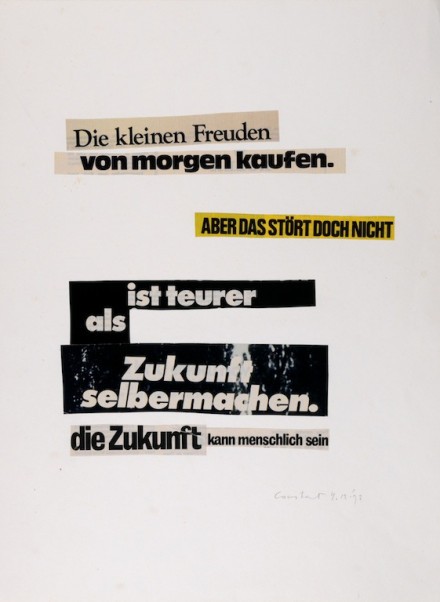 Image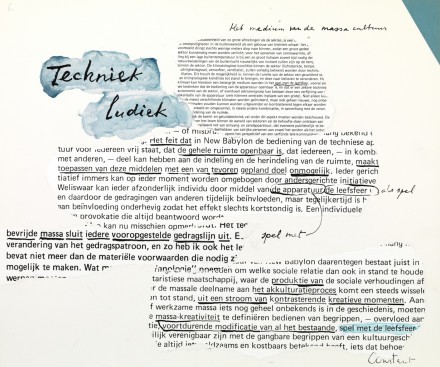 Description
Theorie collage nr. 6, 1974
Discursive program
It is no coincidence that P_OST originated in Nijmegen with its rich emancipatory tradition. With exhibitions, performances, educational activities, lectures and more, P_OST strives to be a location for presentations of contemporary art, a meeting place, breeding ground and an echo chamber, in particular for young people and artistic practitioners. In cooperation with various cultural organisations and venues in the regional area of Arnhem-Nijmegen, and a discursive programme, P_OST wants to stimulate the (inter)national discussion about art and culture.
Image