Genre
RENS is a research-based design studio founded by Renee Mennen and Stefanie van Keijsteren. The duo met while studying at the St. Joost School of Art and Design in Breda and are now based in Eindhoven (NL). The duo initiates projects in which colour often plays a key role, for their own collections and interior products, as well as in close collaboration with various labels and companies: conducting material research, product innovation and art direction. Amongst others, they have been commissioned by Piet Hein Eek, Auping, and Zuiderzeemuseum. The duo was commissioned by Spectrum Design to create a new colour palette for their new interiors accessories line in which classical designs are re-issued in new and contemporary colours. The IJhorst stool and the Utrecht wall shelf, designed by Constant in 1954, are two of the products getting a new look.
Image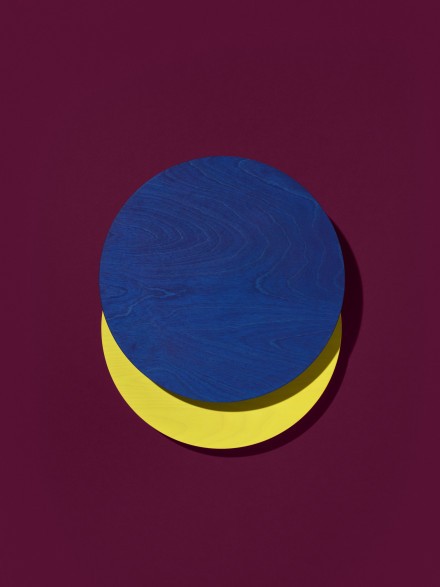 Description
Tops of the "IJhorst" stool by Constant & Studio RENS
Image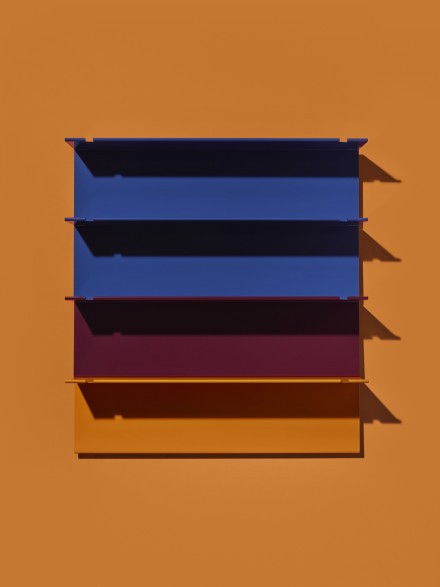 Description
"Utrecht" Shelves Large by Constant & Studio RENS. Photo's: About Today
Image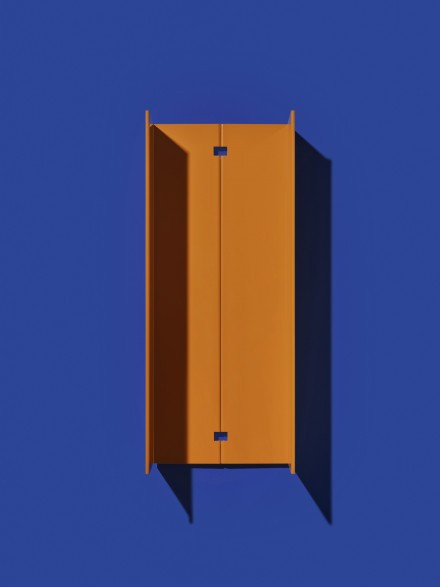 Description
"Utrecht" Shelf Small by Constant & Studio RENS
Image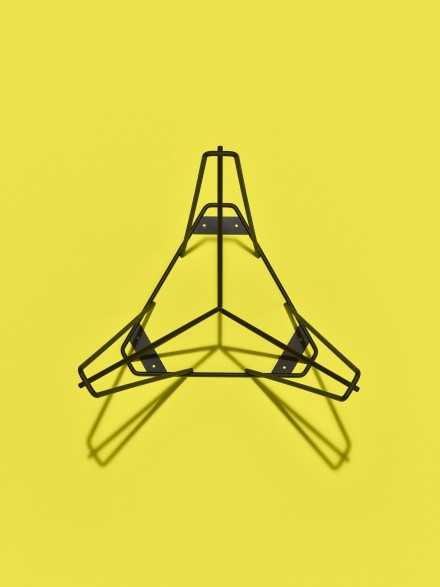 Description
Frame of the "IJhorst" stool by Constant & Studio RENS
Spectrum Accessories Collection
Describing the project as an "ode to the object," Studio RENS created an arresting colour palette and visual style that unites the various designs. It also emphasises the subtleties and intricacies of the distinct objects, inviting one to take a closer look again and again. Highlighting the objects' clean lines and materiality, the colour scheme and collection identity enable Spectrum to launch a brand-new collection of timeless classics in an instantly recognizable manner and to expand the foundational selection with new pieces over time.
A preview of the collection was shown at the Dutch Design Week in Eindhoven from October 22th to 30th 2022.
Image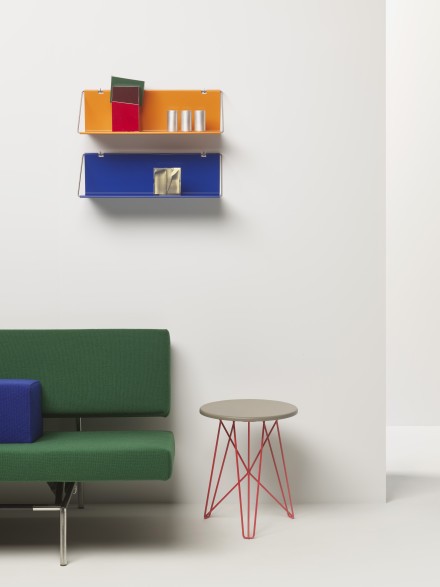 Image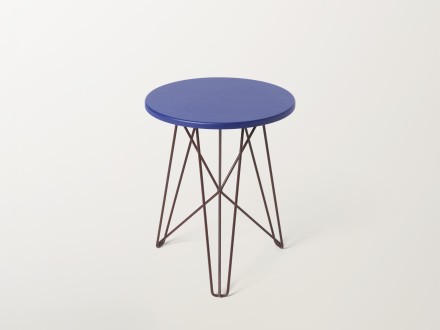 Image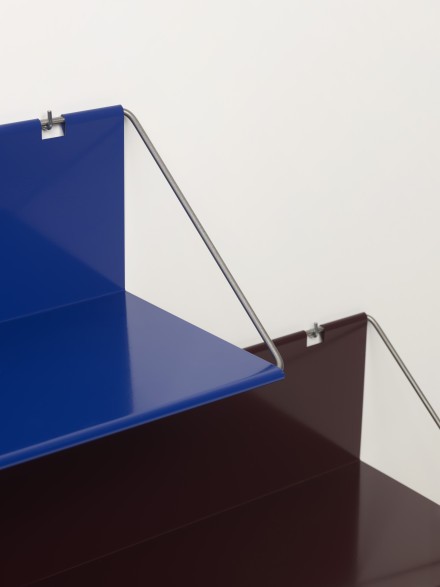 Image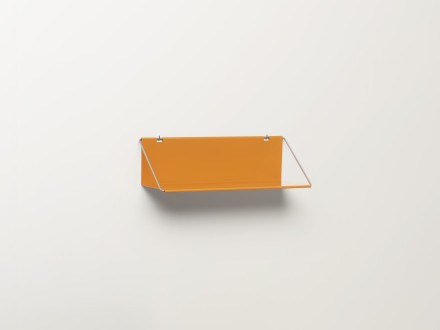 Studio Rens & Constant
Studio RENS is most inspired by how Constant managed to seek freedom in his work, moving between all kinds of disciplines and worlds, from two-dimensional to three-dimensional and as a painter, artist, and architect. "He dares to look further and does not allow himself to be caught in a box. You can sense this versatility in his forms but also certainly in his use of color. In the works he has designed for Spectrum, for example, you can see the architect in him. His abstract imagery leaves room for his own interpretation but at the same time he dares to stand for something."
This is also where they see the connection between themselves and Constant: "As a studio we also operate in different disciplines. Sometimes as designers, sometimes as researchers, sometimes as concept thinkers and story visualizers – and doing so in an abstract visual language to make it understandable for ourselves and for the viewer." 
They point to New Babylon as an enormously inspiring and important project to them, as it brings so many elements together.
Image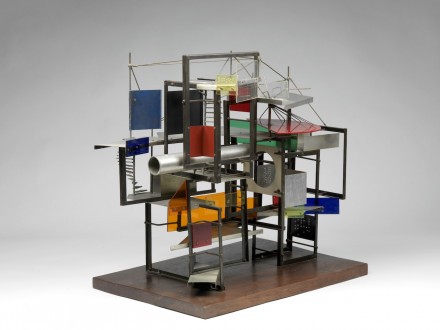 Image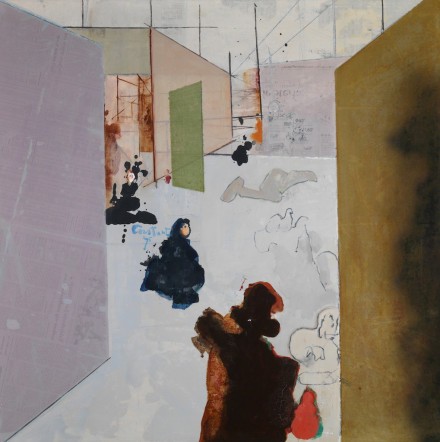 Image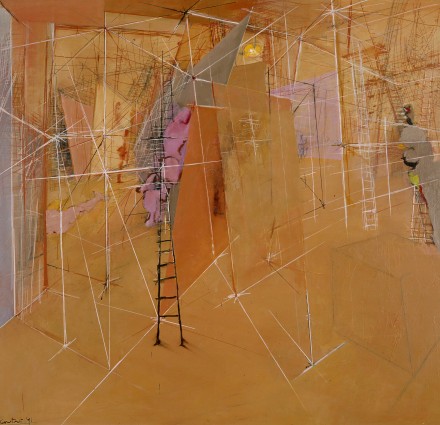 Image