Genre
With the exhibition 'Femina Ludens', video and performance artist Kitty Maria (NL, 1992) presents her first museum solo exhibition. Kitty has been living and working in Amsterdam for several years now, but has her roots in Ottersum, Limburg. In her art, she critically and sometimes humorously examines automation in the workplace. What does the replacement of human labour by machines or computers mean for people and their environment? Through videos, performances, sculptures and installations, she claims space for experimentation, play and feminism in normally economy-driven environments.
The exhibition 'Femina Ludens' can be seen at Museum van Bommel van Dam in Venlo from 18 March to 2 July 2023. Check out the website of the museum for calendar of related performances here
Image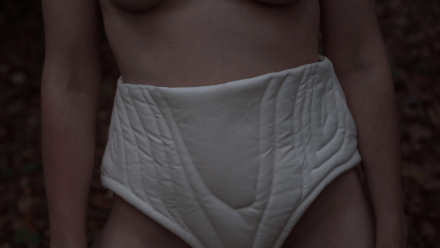 Description
Still from Kitty Maria, Saw Mill Gdansk, 2021
Image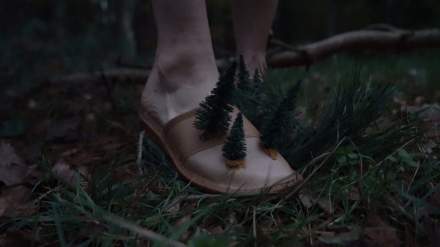 Description
Still from Kitty Maria, Saw Mill Gdansk, 2021
Inspired by Constant
With the Femina Ludens exhibition, Kitty Maria builds on the ideas of Dutch artist Constant Nieuwenhuys (Amsterdam, 21 July 1920 — Utrecht, 1 August 2005). He was one of the founders of the CoBrA movement, which included artists such as Corneille and Karel Appel. Constant spent years building a fictional city called New Babylon. Through models, constructions, geographical maps, paintings, drawings, watercolours, graphics, films and texts, he shaped this new world. He based its inhabitants on the idea of the Homo Ludens, the 'playing man'. An accelerated process of automation would free them from their daily labour. In this city of the future, it was no longer about towering achievements for economic purposes. Here, everyone could finally live uninterrupted in a world of play. To this day, and perhaps precisely in today's society, Constant's world of play is an inspiration for many contemporary artists, including Kitty Maria.
Image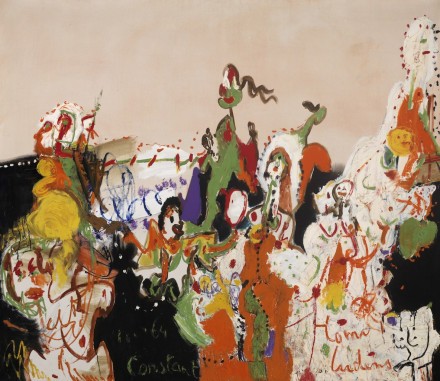 Image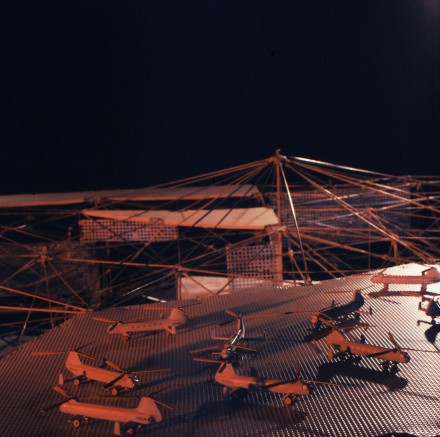 About
Kitty Maria received her bachelor's degree from ArtEZ (Arnhem, NL) and her master's from the Sandberg Institute (Amsterdam, NL). She received a Young Talent Work Grant from the Mondriaan Fonds in 2019 and currently receives financial support from the Prins Bernhard Cultuur Fonds and the Mondriaan Fonds. Her work has been shown at Palais de Tokyo (Paris, FR), International Design Biennial (St Etienne, FR), Museum für Kunst & Gewerbe (Hamburg, DE), De Appel (Amsterdam, NL), TAC (Eindhoven, NL), Het Resort (Groningen, NL), Macao (Milan, IT), Het Nieuwe Instituut (Rotterdam, NL), Am Ende Des Tages (Düsseldorf, DE) and Combo (Venice, IT), among others.