Constant 1-on-1 The podcast
Partner
Theme
Image
Image
Description
Constant and Jan, ca 1930
Image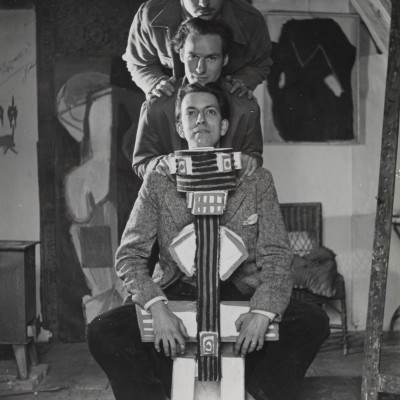 Description
Appel, Corneille and Constant, 1948
Image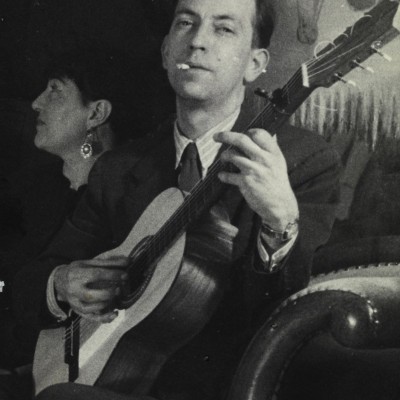 Image
Image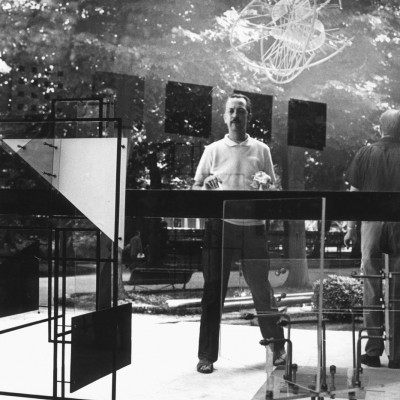 Image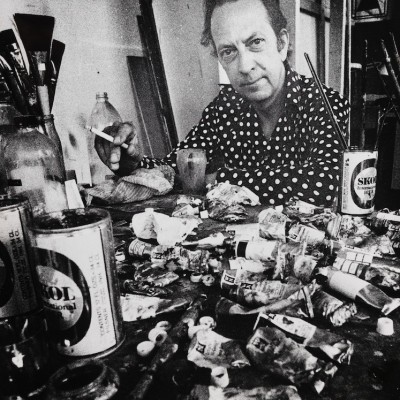 Description
Photo Wubbo de Jong, 1975
Image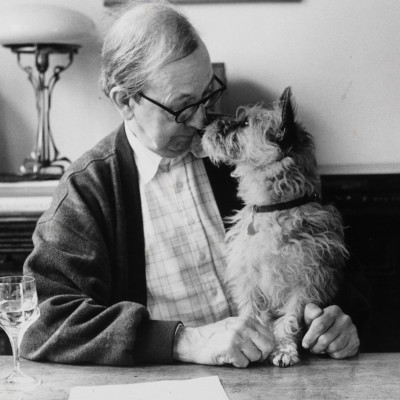 Description
Constant and Tikus, 1996. Photo: unknown
Constant 1-on-1 The podcast is a four-episode podcast series diving into Constant's practice as an artist, his life and the context in which he operated and built his oeuvre. It is a journalistic and musical quest diving into the archive of the artist and questioning contemporary artists about the relevance today of a legacy like this one.
Journalist Ans Boersma and director Thijs van Elten investigate the life, work and influence today of artist Constant Nieuwenhuys, focusing on the question: What is the relevance and influence of Constant's oeuvre today?
Over four episodes they become acquainted with the versatility of Constant as an artist, examine his ideals and look at the contradictions in his life. Using Constant's archive and library as a starting point, the podcast makers initiate conversations with people who knew Constant, art historians and contemporary artist to find answers. 

Interviewees:
* Ronald Tolman: artist and friend
* Willemijn Stokvis: art historian and Cobra expert
* Alex Timmerman: musician and friend
* Ludo van Halem: curator of the 20th century at the Rijksmuseum and Constant expert
* Laura Stamps: curator of Modern and Contemporary Art at Kunstmuseum The Hague
* Floris Alkemade: architect and former government architect
* Antonis Pittas: artist
* Kim van der Horst: director at Fondation Constant
Image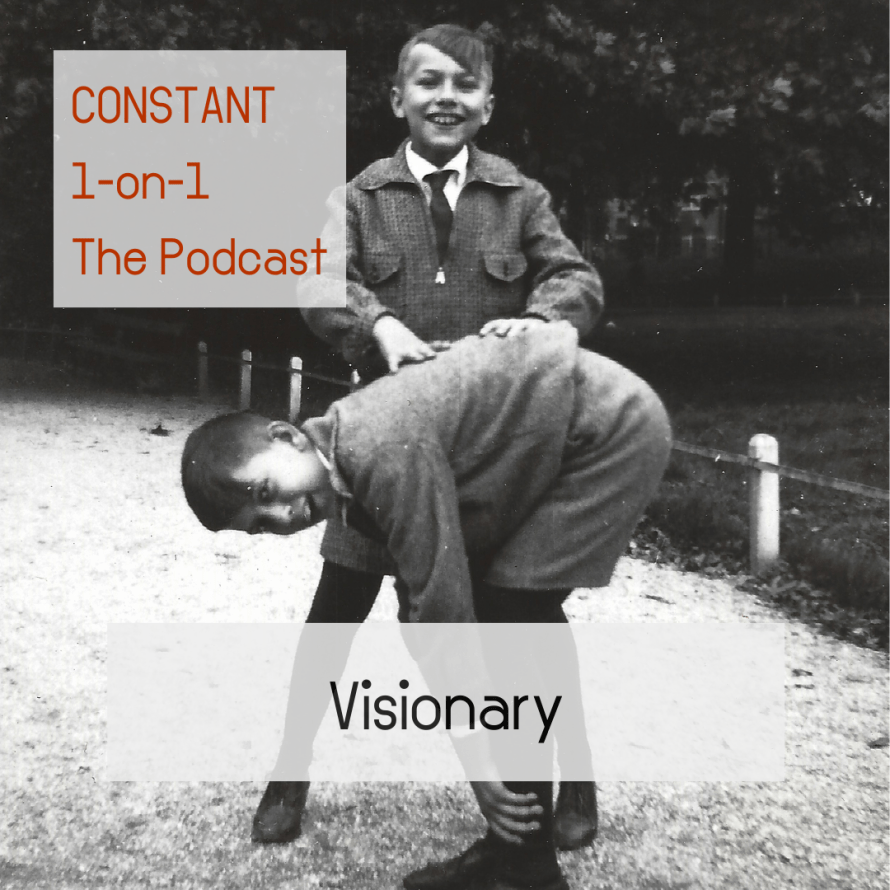 Episode 1
Constant was an artist who was strongly driven by social engagement and experiment, resulting in a body of work that is wildly varying in its outward appearance. The diversity in his body of work makes him less recognisable to a larger public than some of his contemporaries, like Karel Appel and Piet Mondriaan. Curators and critics recognise Constant as a great artist, but with the public he remains somewhat unknown. Exceedingly headstrong: Constant did not follow trends but created his own path. A visionary.
This first episode introduces Constant. It looks at his upbringing, his Jesuit education, WWII, his interest in communism and how all this determined his worldview. And how he started the CoBrA group with Karel Appel and Corneille, but immediately ran into conflicting ideals. Who was Constant, the young artist?
For background on this episode, click here.
Image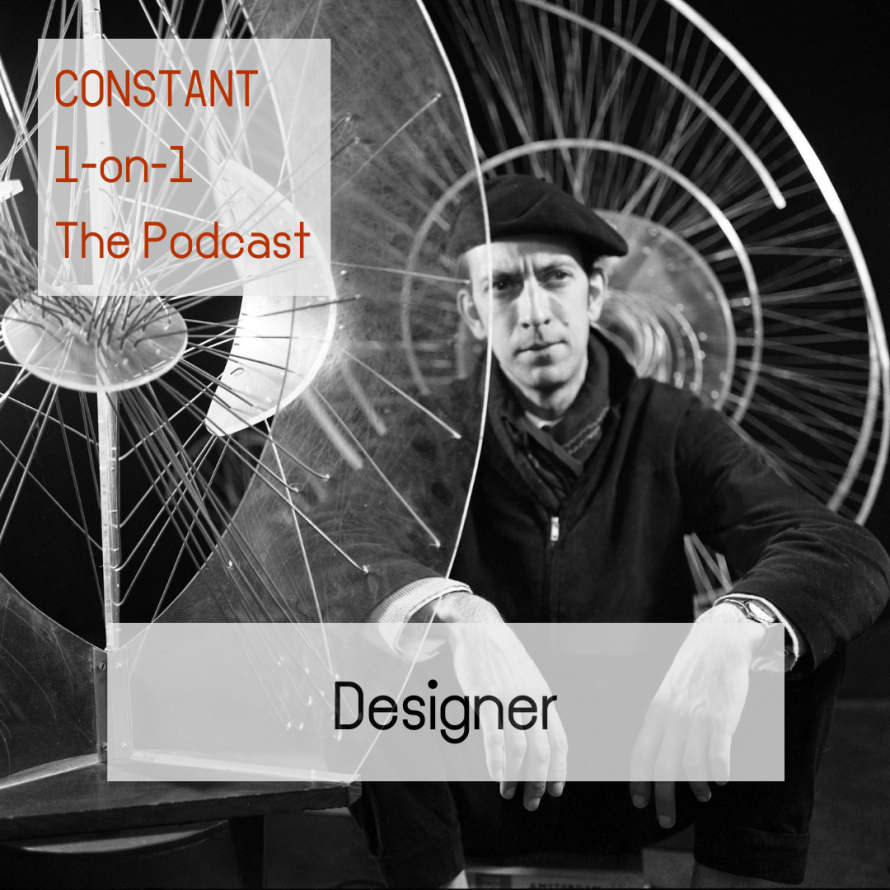 Episode 2
In episode 2 we pick up where we left off: 1952, after Cobra. Constant is looking around him a wondering how different art forms can be synthesized to have a more pronounced and positive influence on the world we live in. His quest will lead him through a labyrinth of interesting collaborations and networks and eventually to the development of New Babylon. New Babylon, Constant's design for the world wide city of the future, was inspired by the nomadic lifestyle of the Roma and Sinti people.
This episode looks at Constant as an architect, as a designer of his ideal world. What led Constant to go down this path, which people, events and context created the momentum for this project?
For background on this episode, click here.
Image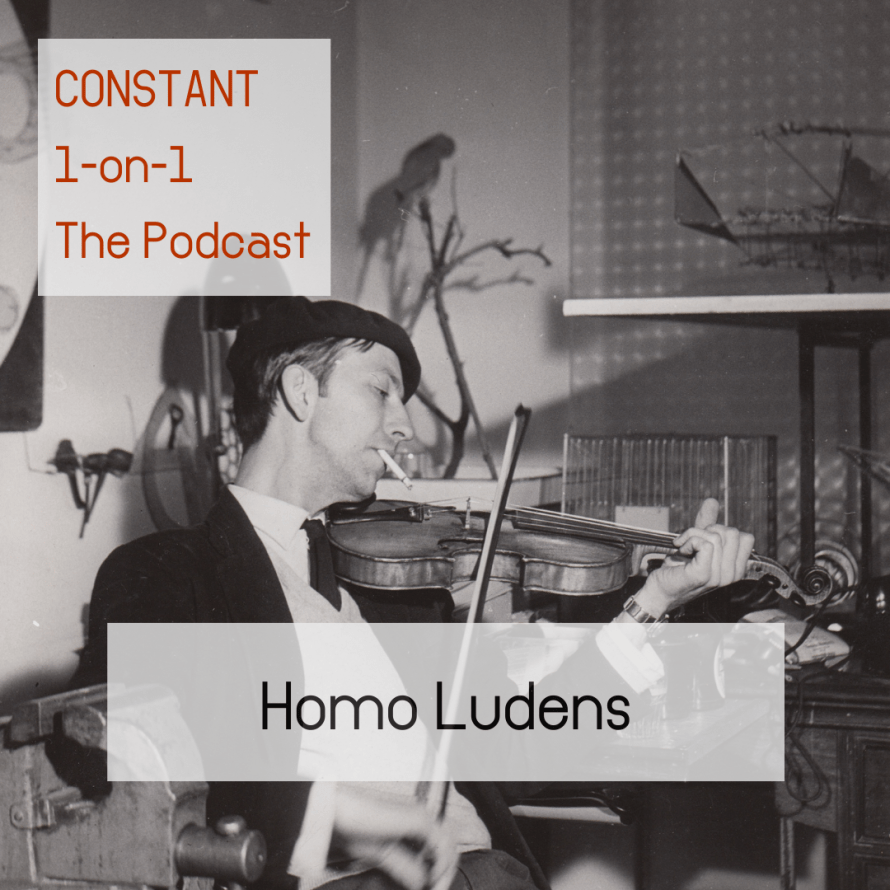 Episode 3
This episode zooms in on Constant's ideal of the playing man, the Homo ludens. Freedom, play, experiment, non-conformity are leading themes and even hard conditions for Constant. In what ways was Constant a Homo ludens in his personality and practice, and in what ways was he not? Why did he stop working on New Babylon? And why did the project got back in to the spotlight again in 1990s?
We also focus on Constant as a musician and what music meant to him. War and peace are a returning theme in this episode; could Constant be playful, while also deeply concerned with world problems?
For background on this episode, click here.
Image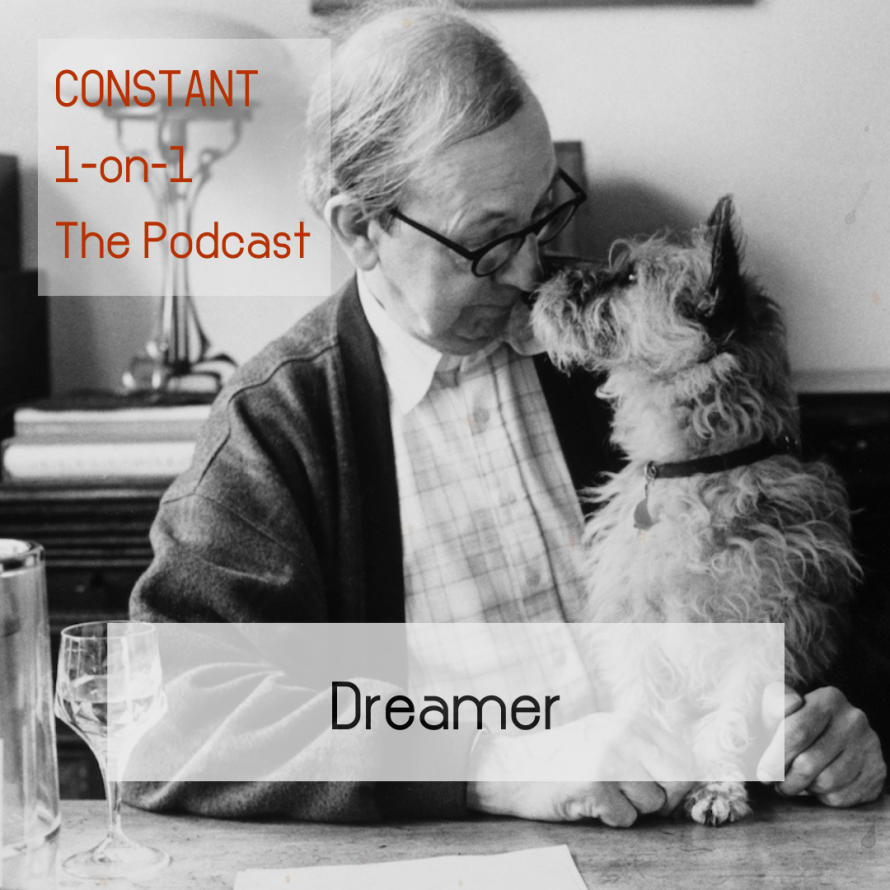 Episode 4
In this last episode we pick up the story mid seventies. Constant has concluded his New Babylon project and has started painting again. He is looking for new inspiration and finds it with the old masters. In this episode we look at how Constant's art changed and what led him to these changes? And we touch on the big question that every artist asks themselves at the end of their life: is my life's work finished?
This episode also investigates what his influence is on artists and architects today, and it includes an interview with one such artist, Antonis Pittas. Did Constant succeed in making his dreams come true, or were his dreams reality? What can we learn from Constant today, and how do his ideals and vision help us with problems and challenges that society faces?
For background on this episode, click here.
Music
Constant's archive also includes his record collection, besides his books and notes. The band NEEF. composed background music for the podcast, drawing inspiration from the music that Constant listened to and extracting ingredients from this to capture Constant's oeuvre in music. The music was written for the main periods of Constant's oeuvre: Cobra, New Babylon and his late period. Aafke Romeijn created the leader for the podcast.
Listen to the Original Soundtrack of Constant 1-on-1 The podcast by NEEF. here.
Tracklist:
1. Fête de la Tristesse
2. Après nous la Liberté
3. Ladders
4. La Dérive du Secteur Jaune
5. Yellow Sector Joy Ride
6. Skizze zu einer Kultur
7. Exit New Babylon
8. Ariadne
9. Le Dernier Rêve
10. Le Dernier Rêve - Reprise
Listen to the leader of Constant 1-on-1 the podcast by Aafke Romeijn below.
Credits
Constant 1-on-1 The podcast is a production of Fondation Constant and was made by Ans Boersma and Thijs van Elten.
Content editing: Kim van der Horst, Thijs van Elten and Ans Boersma.
Fact checking: Mia Lodder and Kim van der Horst.
Music: Freek Dijkstra
Music performance: NEEF. with guest musicians Madelief Lammers, Tomás Gomes, Mozes Schrijvers and PEER.
Leader: Aafke Romeijn.
Editing: Ed Spil and Thijs van Elten.
Soundfragments:
In episode 2 you can hear fragments from the television broadcast "Met Simon Vinkenoog naar het New Babyklon van Constant" (1962) by the VPRO. Copyrights are managed by Beeld en Geluid.
Also we used fragments of the VR-installation "Enter New Babylon (2021).
In episode 4 you can hear a fragment from the documentary "Constant. Avant le départ" (2005) by Thomas Doebele en Maarten Schmidt for "Het uur van de wolf. Copyrights are managed by Beeld en Geluid.
This project was supported by:
Amsterdams Fonds voor de Kunst, Fentener van Vlissingen, Gifted Art, Iona Stichting