Constant 1-on-1 The podcast
Partner
Image
Image
Description
Constant and Jan, ca 1930
Image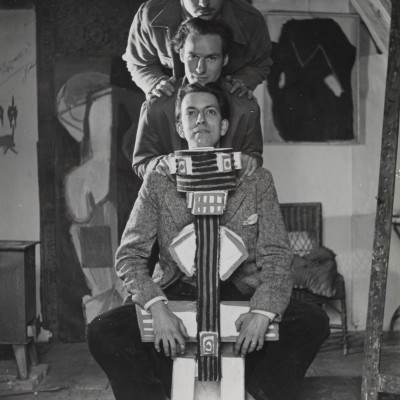 Description
Appel, Corneille and Constant, 1948
Image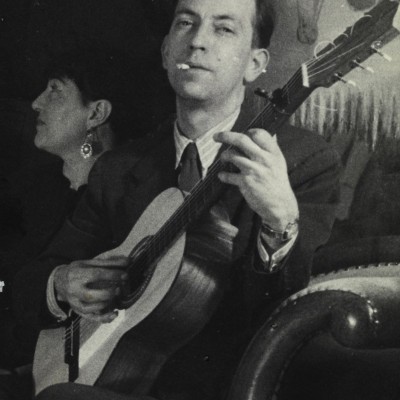 Image
Image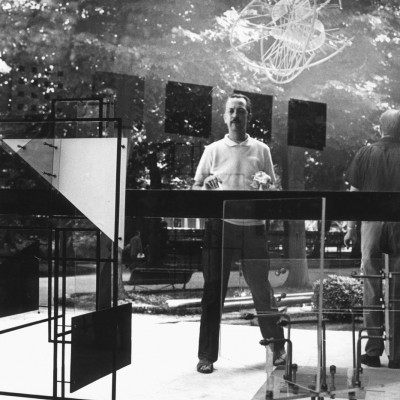 Image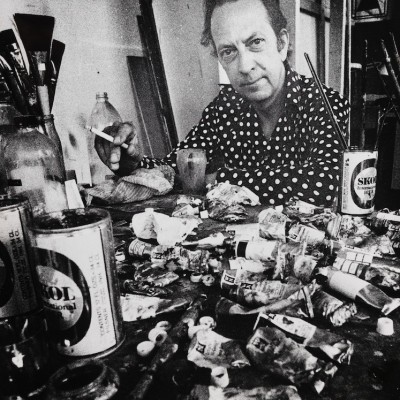 Description
Photo Wubbo de Jong, 1975
Constant 1-on-1 The podcast is a four episode podcast series diving into Constant's practice as an artist, his life and the context in which he operated and built his oeuvre. It is a journalistic and musical quest diving into the archive of the artist and questioning contemporary artists about the relevance today of a legacy like this one.
Journalist Ans Boersma and director Thijs van Elten investigate the life, work and heritage of artist Constant Nieuwenhuys today, focusing on the question: What is the relevance and influence of Constant's oeuvre today?
Over four episodes they become acquainted with the versatility of Constant as an artist, examine his ideals and look at the contradictions in his life. Using Constant's archive and library as a starting point, the podcast makers initiate conversations with people who knew Constant, art historians and contemporary artist to find answers. 

Interviewees:
* Ronald Tolman: artist and friend
* Willemijn Stokvis: art historian and Cobra expert
* Alex Timmerman: musician and friend
* Ludo van Halem: curator of the 20th century at the Rijksmuseum and Constant expert
* Laura Stamps: curator at the Kunstmuseum The Hague
* Floris Alkemade: architect and former government architect
* Antonis Pittas: artist
* Kim van der Horst: director at Fondation Constant
Episode 1 Visionary
Central question in this podcast: What ideas and events have shaped Constant as an artist and how did his vision of art and the world develop?
This first episode introduces Constant. It looks at his upbringing, his Jesuit education, WWII, his interest in communism and how all this determined his worldview. And how he started the CoBrA group with Karep Appel and Corneille, but immediately ran into conflicting ideals. Is the manifesto that Constant wrote then still relevant today? "I loved the revolution," he says. Which people inspired him? And was he a revolutionary in his head, or did he make that very concrete in his daily life? Who was Constant, the young artist?
Image
Description
Constant and Jan, ca 1930
Image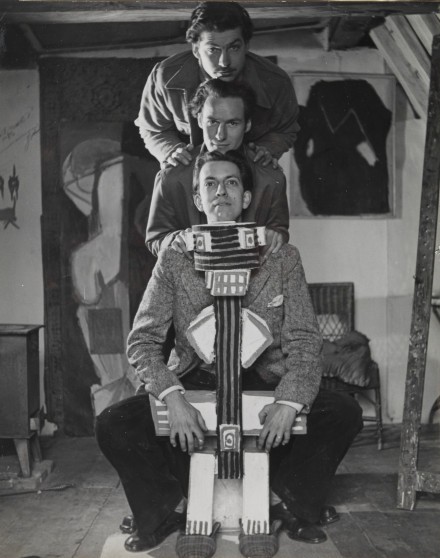 Description
Appel, Corneille and Constant, 1948
Episode 2 Designer
Central question in this podcast: why did Constant switch to a career as an architect, and what does New Babylon say about Constant?
This episode looks at Constant as an architect, as a designer of his ideal world. What led Constant to go down this path, which people, events and context created the momentum for this project?
Image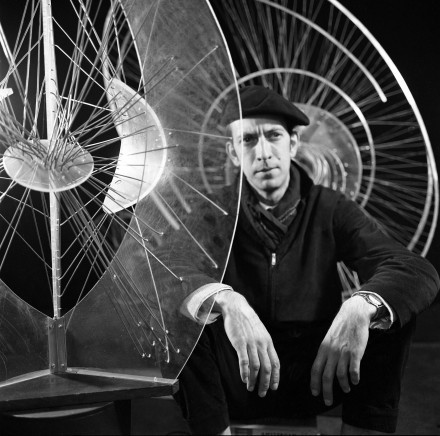 Image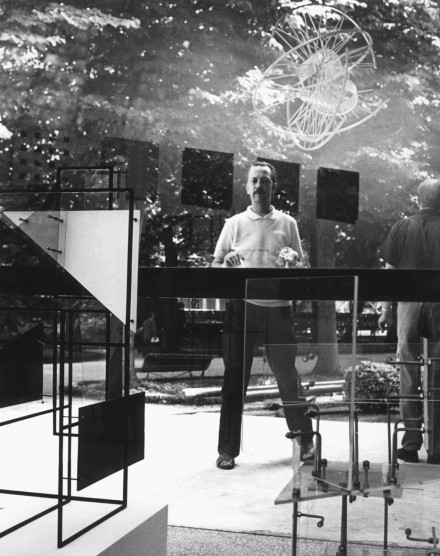 Episode 3 Playing Man
Central question in this podcast: to what extent was Constant himself a homo ludens?
This episode zooms in on Constant's ideal of the playing man. Freedom, play, experiment, non-conformity are leading themes and even hard conditions for Constant. But he says himself that he would be a bad New Babylonian. Why? Why did he stop working on New Babylon? And why did the project got back in to the spotlight again in 1990s?
This episode also focuses on Constant as a musician. What did the music say about him? And we dwell on the theme of war and peace. Could Constant play, while he also cared about world problems? Was he 'as happy as a child' or did life weigh heavily on his playful side?
Image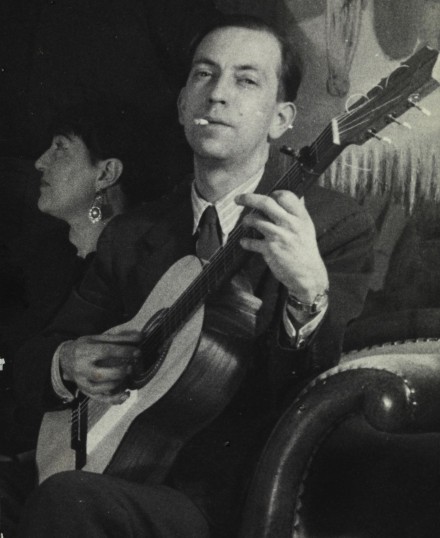 Image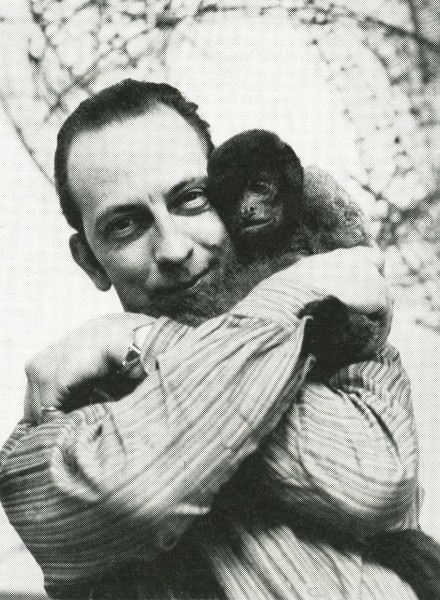 Description
Constant and Boumibol, 1964
Episode 4 Dreamer
Central question in this podcast: Constant's ideals: dreams or reality?
The last episode takes stock. Conversations with people who knew Constant in his last years zoom in on how he would describe his legacy. Was his life's work finished? Which key words characterise him?
This episode also investigates what his influence is on artist and architect today. Did Constant succeed in making his dreams come true, or were his dreams reality? What can we learn from Constant today, and how do his ideals and vision help us with problems and challenges that society faces?
Image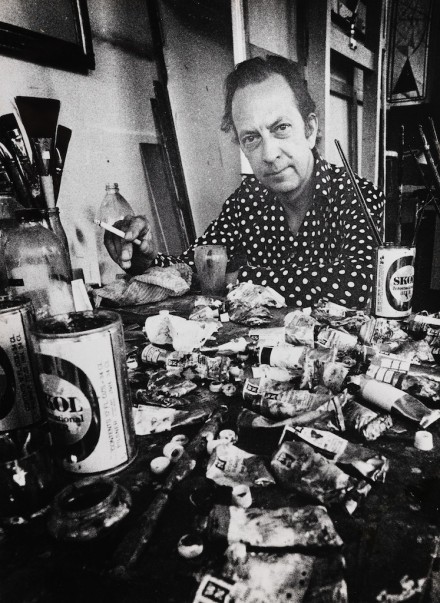 Description
Photo Wubbo de Jong, 1975
Image
Description
Photo Paul Geerling, 2001
Music
Constant's archive also includes his record collection, besides his books and notes. The band NEEF. composed background music for the podcast, drawing inspiration from the music that Constant listened to and extracting ingredients from this to capture Constant's oeuvre in music. The music was written for the main periods of Constant's oeuvre: Cobra, New Babylon and his late period. Aafke Romeijn wrote the leader for the podcast.
Listen to the Original Soundtrack of Constant 1-on-1 The podcast by NEEF. here.
Tracklist:
1. Fête de la Tristesse
2. Après nous la Liberté
3. Ladders
4. La Dérive du Secteur Jaune
5. Yellow Sector Joy Ride
6. Skizze zu einer Kultur
7. Exit New Babylon
8. Ariadne
9. Le Dernier Rêve
10. Le Dernier Rêve - Reprise
Listen to the leader of Constant 1-on-1 the podcast by Aafke Romeijn below.