Constant 101 video series about the artists and their work
Partner
Theme
Image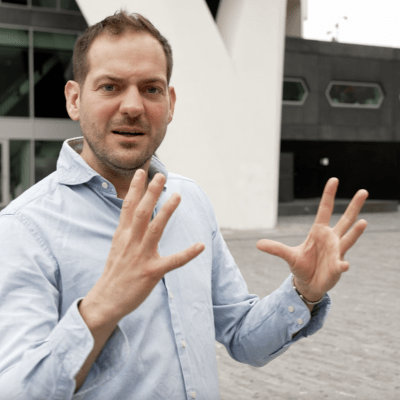 Image
Description
Constant in his studio Wittenburg, ca 1967
Image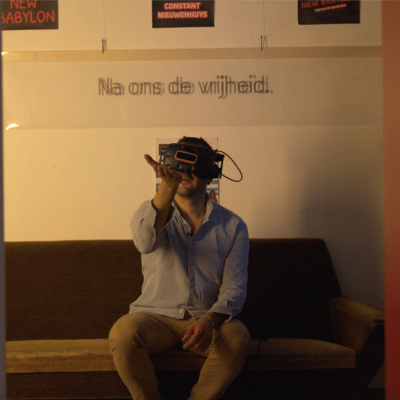 Image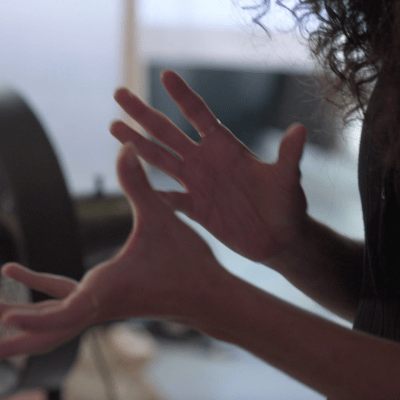 Image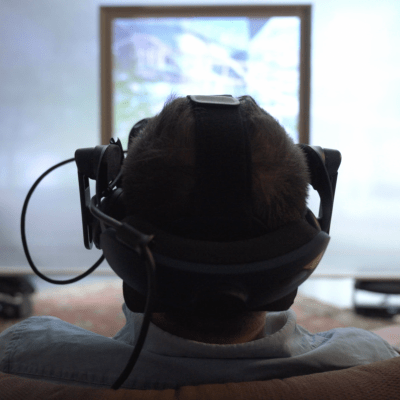 Image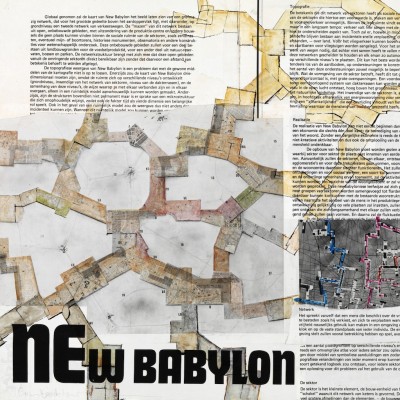 Description
Theorie collage New Babylon nr. 1, 1974
Image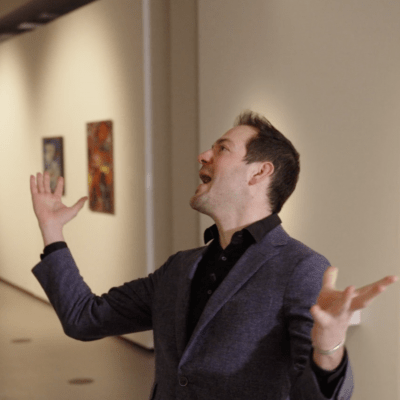 Image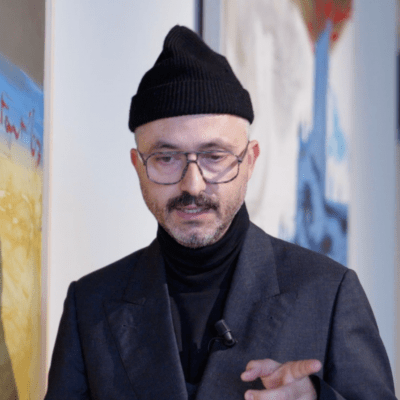 Image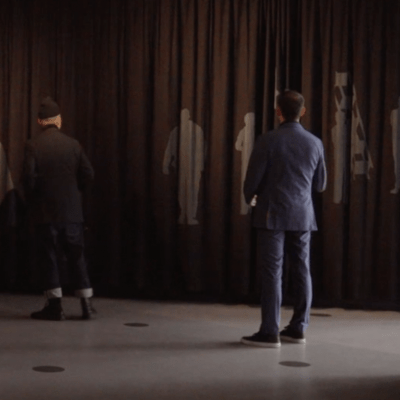 Image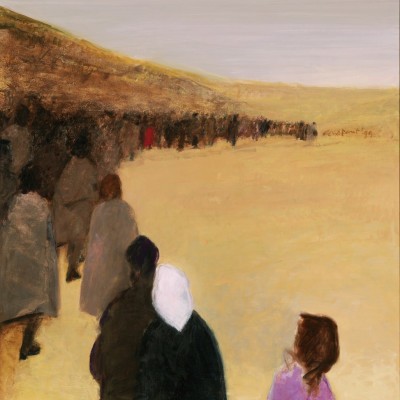 Image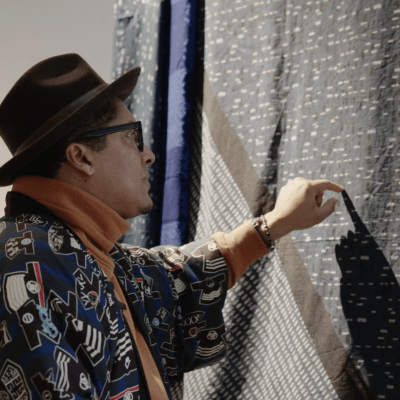 Image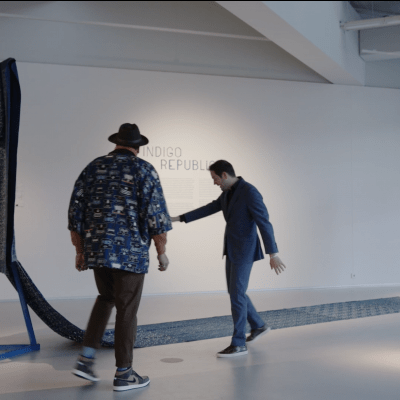 Image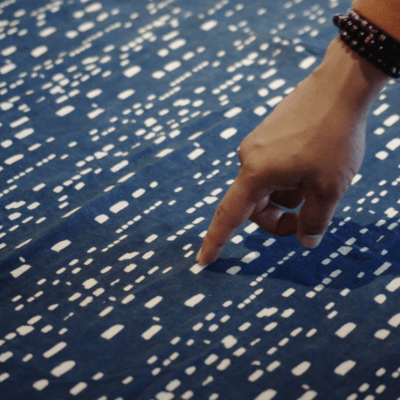 Image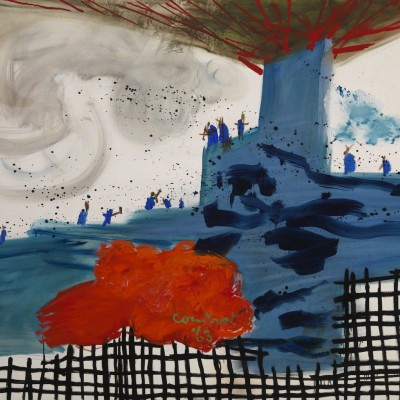 Description
Groeten uit New Babylon, 1963
Image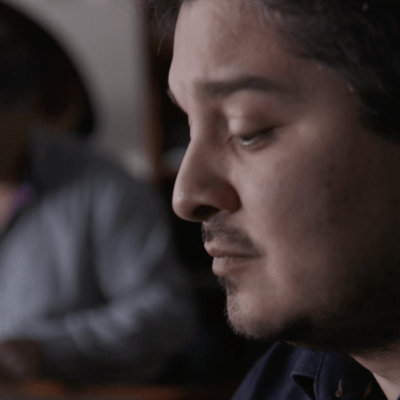 Image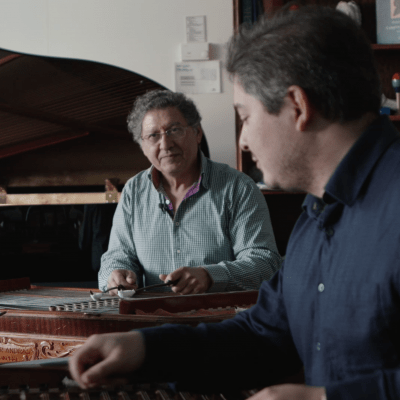 Image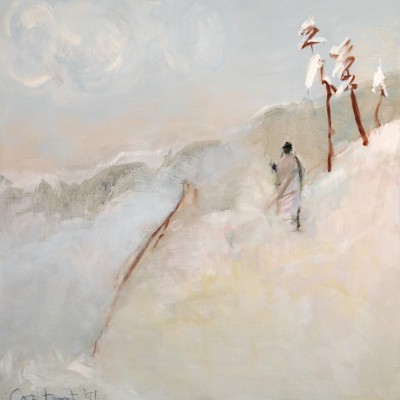 An in-depth series of four mini documentaries, in which Lucas de Man meets some of the artists and makers, the masterminds and underdogs, of the enormous Constant 101 project. 
In the course of the year, Company New Heroes will make four mini documentaries about the various art projects and their makers, that are being realized in the project year Constant 101.
In each short film, tv-presentor and artist Lucas De Man (Kunstuur, Avrotros) will visit a specific project, and investigate how various contemporary artists are inspired by Constant and making their own works in this special year. 
In the series, presenter Lucas – together with director Joep van Osch – not only focuses on conveying the information about the project and the artist in question, but also use a playful tone-of-voice in his interviewing style, which will give the films an easy-to-access and joyful feel. This is, of course, totally in sync with Constant himself. Lucas has a lot of experience with making (art) projects accessible for a larger audience.
With these short films, Company New Heroes stimulates the viewers to check out the works and to further dive into all the art projects. The first mini doc about the VR installation Enter New Babylon is now online!
Doc 1. Enter New Babylon

New experiences, experimenting with VR, scepticism and the utopian future. For the first video Lucas visits the theatrical VR installation at Over het IJ Festival in Amsterdam. He talks to the writers and designers of the four VR worlds, which have taken Constant's New Babylon as a starting point.
Image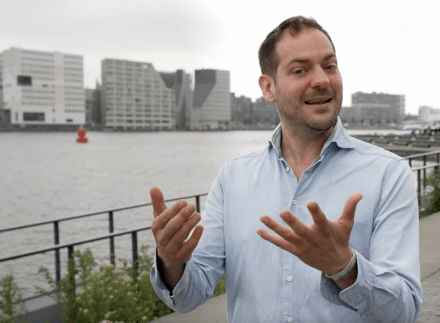 Image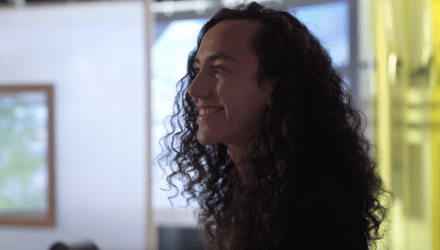 Description
Film still Jasper Albinus
Image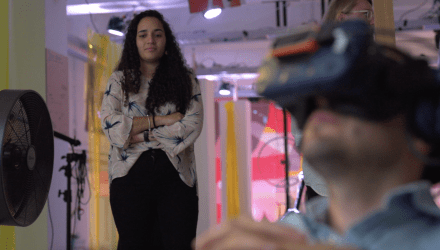 Description
Film still Morgan Henry and Lucas de Man
Image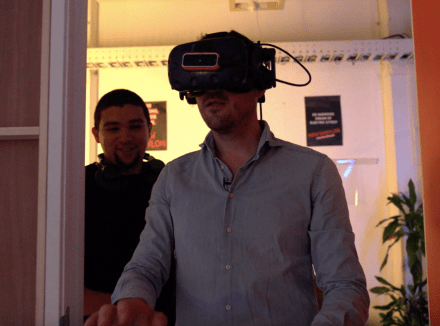 Doc 2.1 Don't Forget me Here | The Future can be Humane

Curtains, volunteers, refugees, Constant, framing and giving up control. Lucas de Man visits Cobra Museum in Amstelveen to talk to Antonis Pittas about his installation Don't Forget Me Here in the exhibition Constant 101: The Future can be Humane.
Image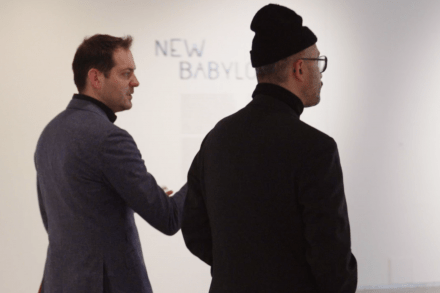 Image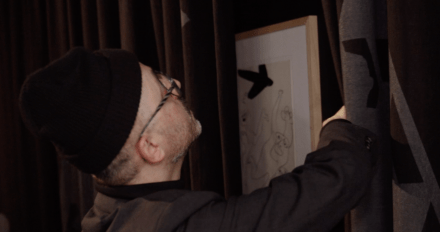 Doc 2.2 Indigo Republic | The Future can be Humane
Indigo, humanoids, A-ha, DNA, space blankets, Constant and the future. Lucas de Man talks to Antonio José Guzman about his installation "Indigo Republic" for the exhibition The Future can be Humane.
Image
Image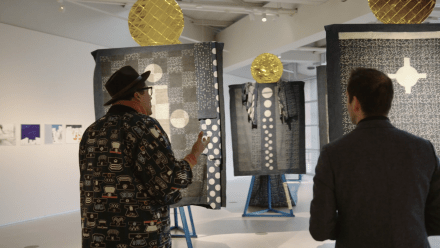 Doc 3. De Cimbalisten
The cimbalom, Roma culture, family tradition, Schubert and Constant. Lucas De Man talks to Dani and Vasile Luca about their musical program, De Cimbalisten.
Image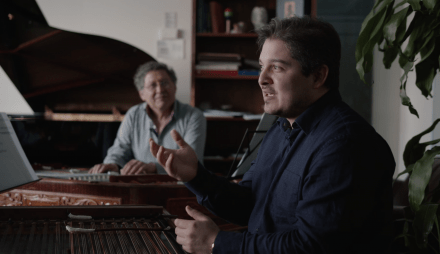 Image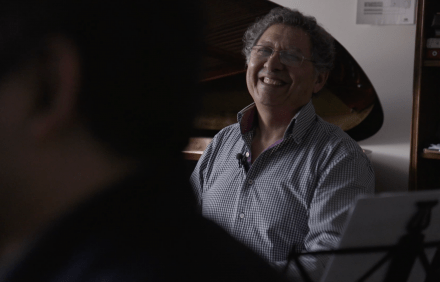 Doc 4. Constant 101
Constant, contemporary artists, a 101st birthday and dealing with critisism. Lucas de Man visits the Constant room at Kunstmuseum Den Haag and talks to Fondation Constant director Kim van der Horst about the celebratory project Constant 101, taking care of an art collection and future activities.
Online March 30, 2023!
Image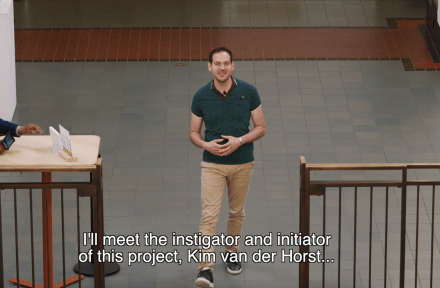 Image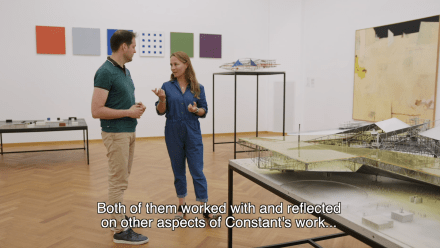 Credits
Director and editor: Joep van Osch
Presenter: Lucas de Man
Camera Doc 1 & 2.1: Ton Vorselaars
Camera Doc 2.2 & 3 & 4: Thomas van der Gronde
Postproduction: Full Frame
This video series is a production of Company New Heroes and Fondation Constant.