Location
Den Haag (NL), Rominești (RO)
Genre
Vasile Luca (1960) learned the basic skills of the cymbal from his father in his early childhood and developed himself further in the self-taught and auditory way.
 
As a virtuoso cimbalist he has made numerous successful tours with gypsy orchestras including the world famous Gheorghe Zamfir (pan flute) and Damian Luca (pan flute). He has also achieved many successes as a soloist and (still) makes many hearts beat faster. In the Netherlands he was part of the well-known Ensemble of Nicolae Pirvu.

Vasile is a much sought-after guest cymbalist with Sintiromarus, Souvenir, Roma Mirando and other ensembles that like to collaborate with Vasile. Recently Vasile worked with Lidy Blijdorp (cello) on a project that combined a mixture of classical and folklore.
Image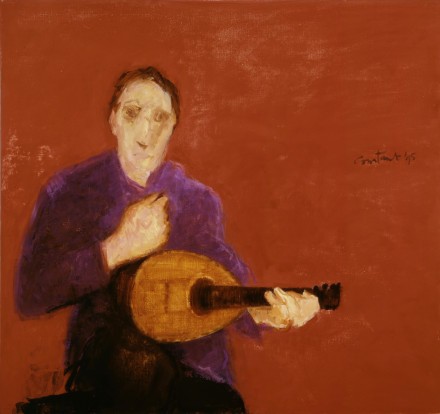 Image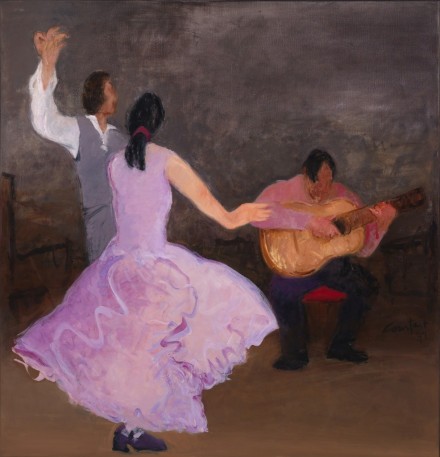 Image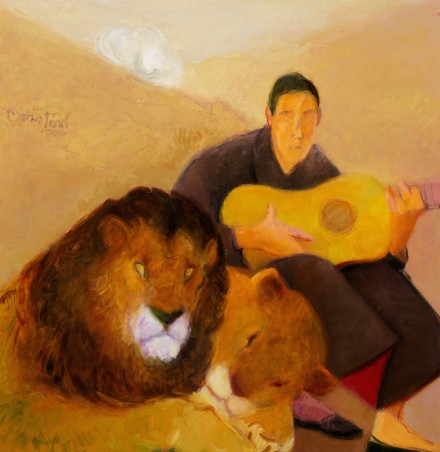 Vasile and Constant
Vasile encountered Constant's work when he and his son Dani visited the house of Trudy Nieuwenhuys to pick up Constant's cymbalom. He was touched by Constant's connection with music which was apparent from the collection of instruments and the subjects he painted in his work. He feels that Constant's work captures feeling the way music does, intangible, powerful and without words.
Dani and Vasile treated Trudy and Kim to a small inpromptu house concert, both the cymbalom and the piano need tuning but the quality of the musicians is obvious.