Genre
Guus van Geffen (1960) is a Dutch scenographer. He has made set and lighting designs for various theatre companies, such as De Trust and Toneelgroep De Appel.
Guus van Geffen is part of the artistic team for Enter New Babylon. Together with Lisa Weeda he is responsible for supporting and guiding the designers and writers in their proces.
At the HKU theatre, Guus works as the artistic coordinator of collaborative projects. In his work as a teacher, the exchange between mutual disciplines and courses play a central role. Guus also acts as portfolio holder for Internationalization at the HKU by giving selected projects an international counterpart.
Image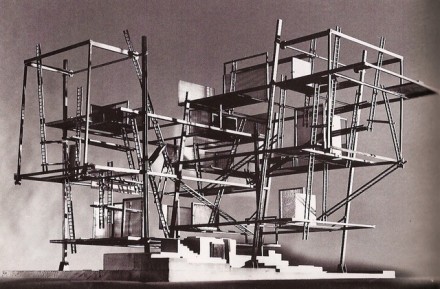 Image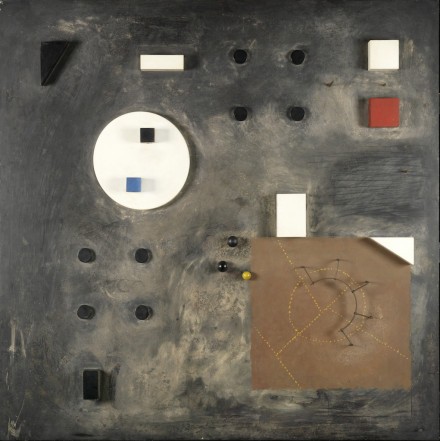 Image
On Constant
As a scenographer and light designer, Guus is very interested in and a fan of Constant's work. For Guus, Constant's specific and highly sensitive use of the material is very inspiring, just like his use of space and constructions. Constant presents the scale model as an art form. His work is very theatrical, playful and mostly very aesthetic and balanced.
Constant's search for poetry and inspiration in daily life is of great importance. His belief that art and inspired use of design could give life more allure, is in Guus' opinion not only a truth but a necessity. Even more during the time we live in now. We are surrounded by a focus on short-term thinking and short-term profit. This has nothing to do with allure. Allure arises by having new, fresh thoughts and investing time and inspired handcraft to realize those thoughts. This is irreplaceable.
Time is a solution to many things. Being secure with time and spending it well is of great importance. Using your talents to make this time worthwhile is of the essence. Spend it on your dreams, be creative and productive and have courage. The possibilities are ours. In Constant's words: 'Freedom is ours'.
As a senior artist and teacher in scenography like Guus, it is a privilege to work with young upcoming professionals. To work together with a group of talented and inspiring young writers and designers on this great task to create a New Virtual Babylon. A New Mixed Reality Event where we can explore and experience parts and pieces of Constant's work through the eyes of young makers, who are concerned about the world they live in, trying to find ways to have a meaningful contribution to our time.
For Guus, it is the effort of the Fondation Constant, which makes a project like this possible and gives young creators the opportunity to add to a work like this. For the HKU Theater, it is a perfect project to join by bringing in students, alumni and facilities.
Background
In 1998, Guus van Geffen relaunched the name Consigne 8 where he works as an independent set and lighting designer for theatre, film and museums, nationally and internationally.
From 2001 to 2004, Guus was "visual and technical supervisor" at the theatre workshop "the House of Bourgundy" and was involved in various performances. He worked with directors Liesbeth Coltof, as well as with Aus Greidanus (sr. Director of Toneelgroep de Appel) in long-lasting collaborations  and on many national and international projects/performances, realizing dozens of "multimedia" stage images. Many of these productions were awarded and positively assessed by both the press and the public.