Genre
Lisa Weeda (1989) is a hybrid multitransimmersive-media writer, teacher and artist. She published the novella De benen van Petrovski at Wintertuin Uitgeverij in 2016, created the photobook OSELYATA (with Robin Alysha Clemens, 2018), and directed and wrote the screenplay of the roomscale VR-work ROZSYPNE (STUDIO ZZZAP, 2019), that was nominated in the 2019 IDFA DocLab Competition for Immersive Non-Fiction. In 2020 she was granted the C.C.S. Cronestipendium. Her novel ALEKSANDRA was launched October 2021 and has received much critical acclaim.
Lisa Weeda is part of the artistic team for Enter New Babylon. Together with Guus van Geffen she is responsible for supporting and guiding the designers and writers in their proces.
Writing for VR
Virtual reality is relatively young medium and the possibilities seem endless. Writers are very much needed in the virtual reality industry, as storytelling sometimes plays second fiddle in state-of-the-art-experiences, while a good story (even if it is only ten sentences) can bring these experiences to a higher level. Also, the world needs young perspectives and young Constant-enthusiasts, that can bring his work into the new century, where a work like New Babylon still has a meaning and value.
Constant
Human fantasy makes new ideas possible. One of these new ideas can be a fresh and collective design of a city, of places where people try to live in a healthy, happy and playful environment. For Lisa, one of the most interesting aspects of Constant's ideas is the city as a collective space where one can live in. We live in a world where gentrification is in fashion, where the rich get richer and the poor get poorer. We are not used to non-functional spaces anymore, and tend to hide our playfulness, while it does not fit a grown-up life. New Babylon was and is a political statement to me, and fantasy, collectivity and play are its crucial tools. These tools are needed for change.
Image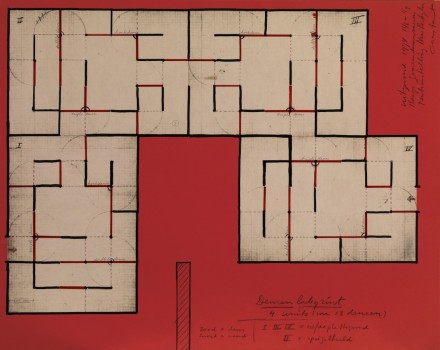 Image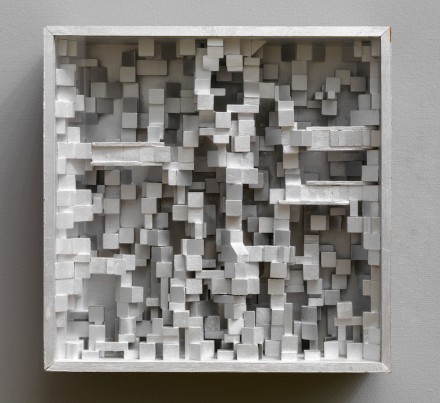 Image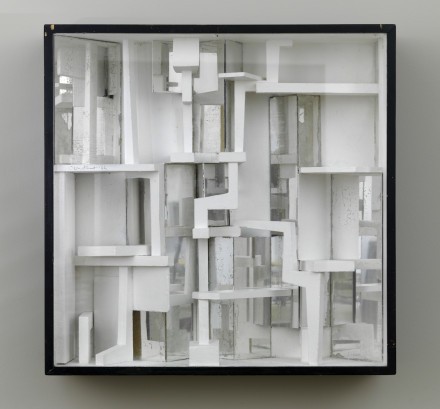 Image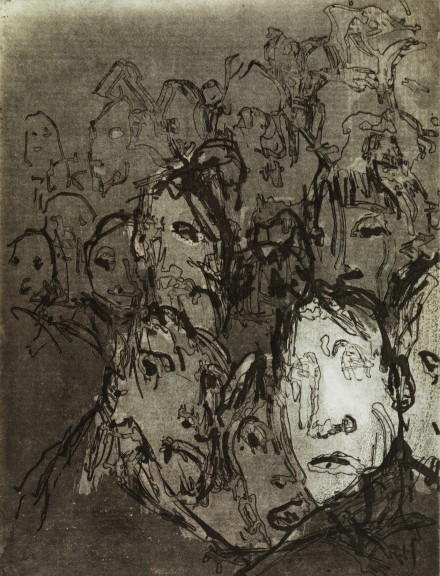 Image
Image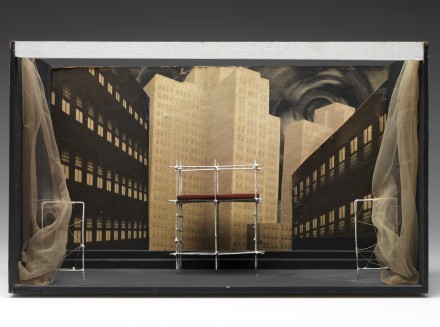 Description
Decorontwerp voor ballet Het proces, 1954
Enter New Babylon
Working with writers, designers and scenographers who (almost) never worked with the medium virtual reality is a great challenge for Lisa, as a (screen)writer and young VR-director who has been working with the medium since 2017. For a young artist such as Lisa, it is also inspiring to work with people like Guus van Geffen and Pol Eggermont. Working side by side with them as a coach is a wonderful place to learn more about the arts, about design, directing and dramaturgy.
Image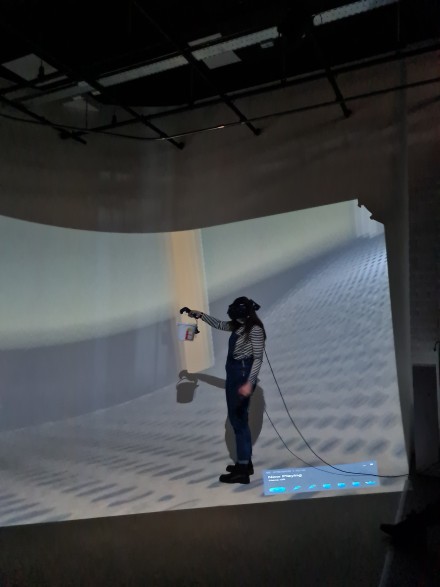 Image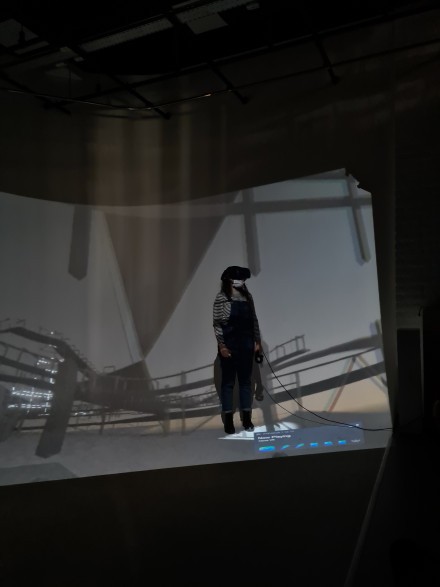 Description
Enter New Babylon rehearsals. Photo's: Lisa Weeda
Image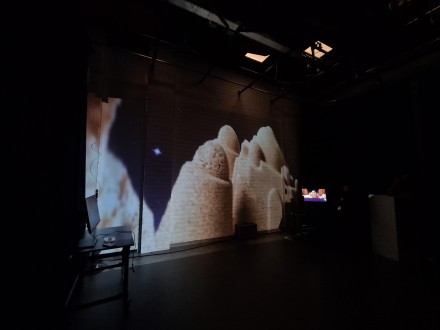 Description
Enter New Babylon rehearsals. Photo: Lisa Weeda