Enter New Babylon Under Construction III
The clock keeps ticking and crew is working incredibly hard. More and more it becomes clear that theater and VR are truly meeting in this installation.
Day 5
It's a full on day, from the four groups three are working, testing, building in the installation today. High on the smell of glue I try and do my work. Not a great day for answering emails. so I decide to sneak up on the hard working crew and snap a few photo's.
Day 5
Photo's Kim van der Horst
Image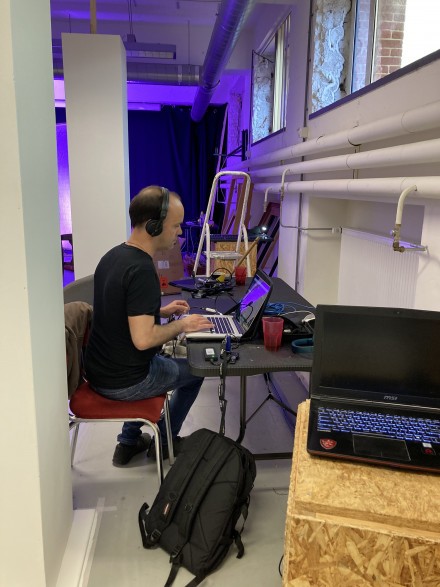 Image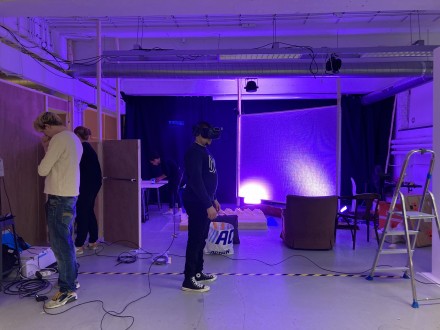 Image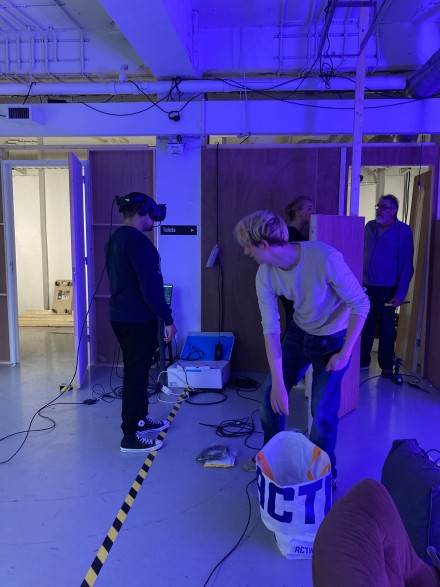 Image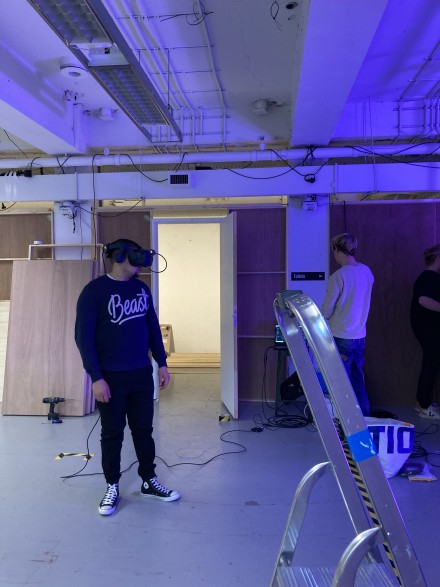 Image
Image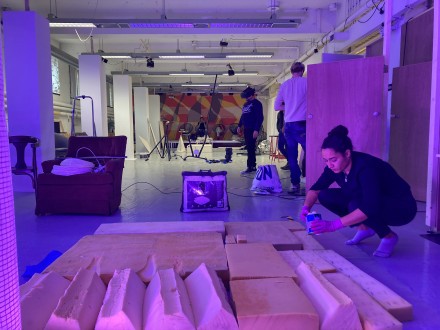 Image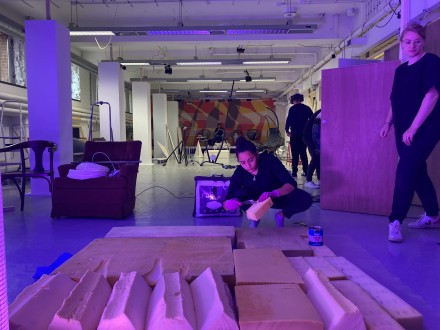 Day … (I lost count)
With a small crew we now permanently inhabit the A Lab basement. It's a woodworking studio, atelier, tech lab and office in one. The design of the installation by Guus van Geffen is taking shape. The design combines the neccessities of the VR space with an theatrical twist. The installation is playing with the overlap of virtual reality and actual experience, of being alone in a virtual world and watching the other audience members as performers from an elevated space. I'm getting very excited.
 
Day 6-ish ( I think)
Photo's Kim van der Horst
Image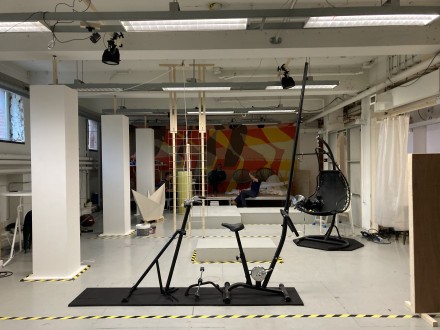 Image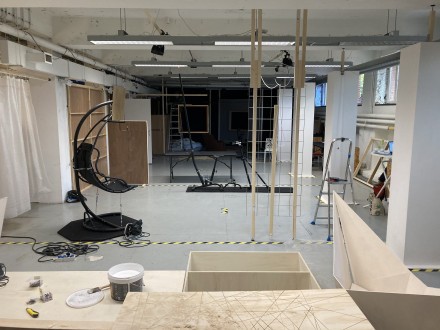 Image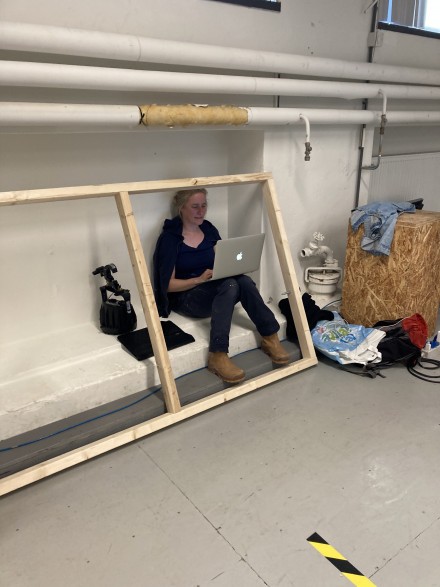 Image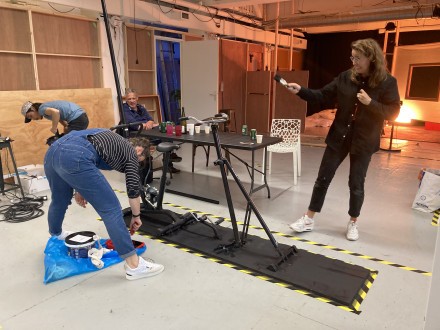 Image
Image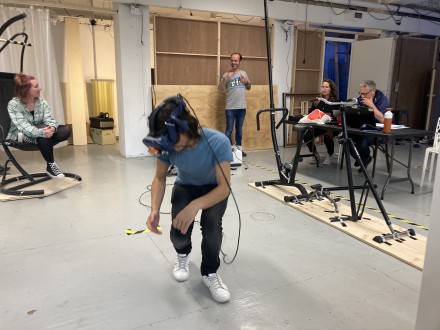 Image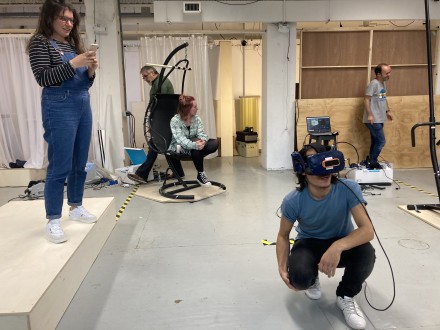 Image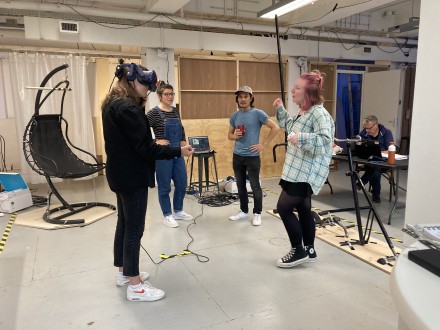 Image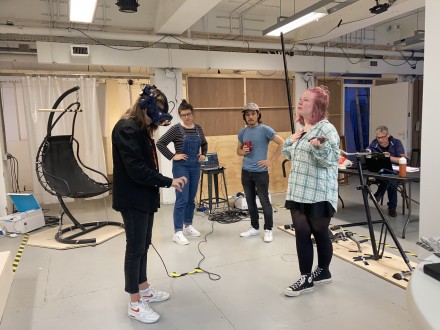 Image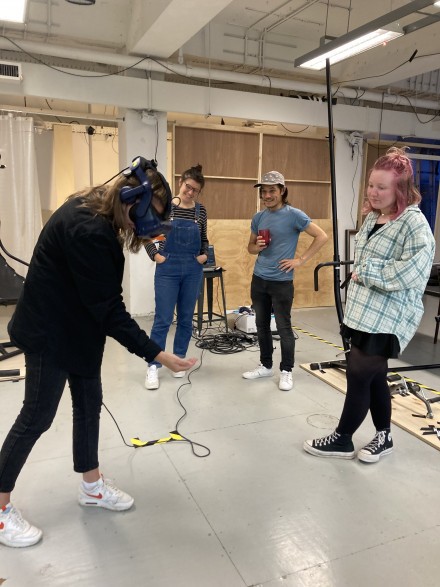 Image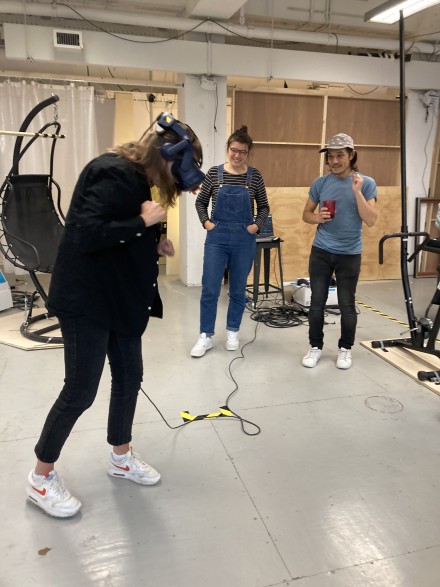 Image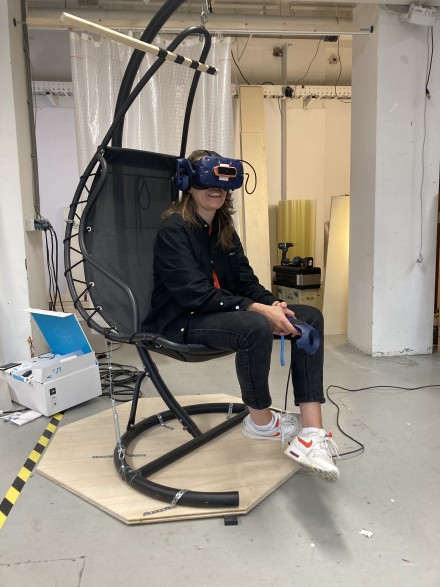 Image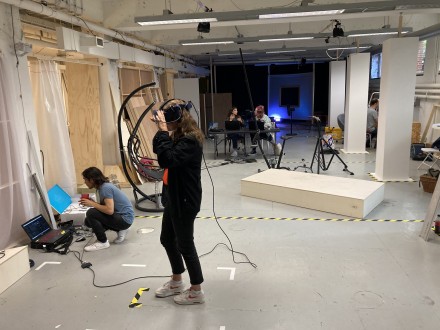 Image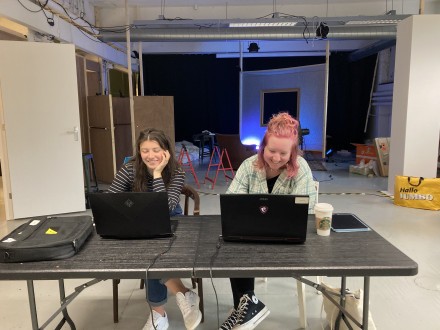 Image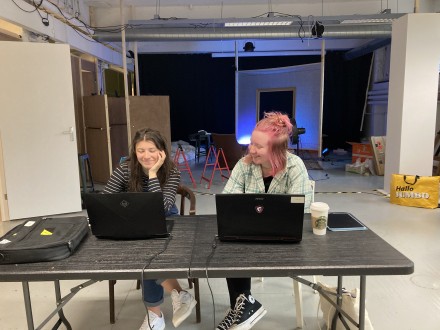 Image
Image
Description
Moos is entirely underwhelmed by our work