Enter New Babylon Under Construction
We start with an empty room
Well, not entirely empty as it turns out. The crew starts by cleaning out the basement space that we have rented a A Lab; chairs, tables, prints, refrigerators, a stage and a massive fish shaped bar (don't ask). We are now inhabiting the space, making it our own, reshaping it for the VR installation Enter New Babylon that will open at Over het IJ Festival, 9-18 July 2021. After more than a year the production proces of Enter New Babylon is finally materialising into wooden panels, foil, paint, lamps, trackers, screens, loading docks, carpets, dust, lunch and sweating people.
The stoke is not just real, it's palpable, whizzing through the air. The plans that existed in our heads, computers, Zoom meetings, online projectboards, paper models and day dreams are now being build in the real world, by real people, our colleagues, our crew. It results in a visible metamorphosus at the end of the first day already.
Day 1
Photo's Kim van der Horst
Image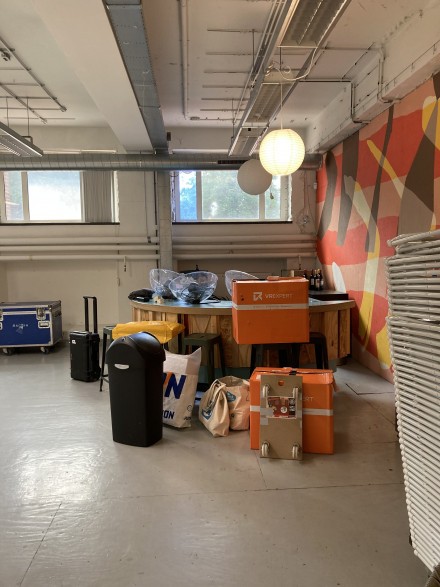 Image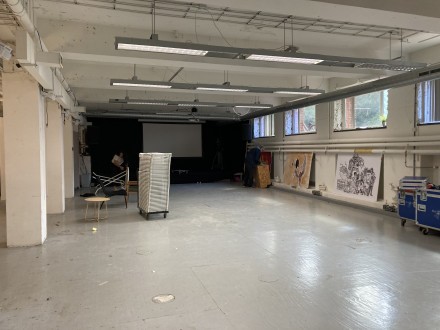 Image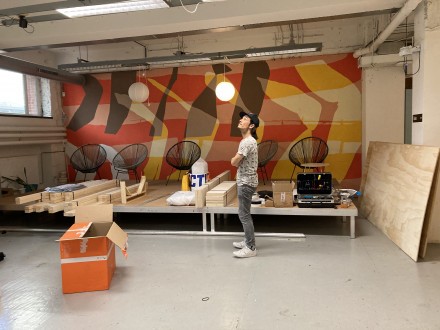 Image
Image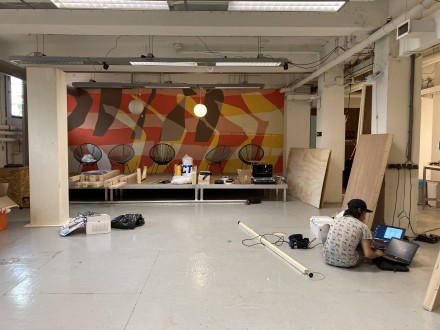 Image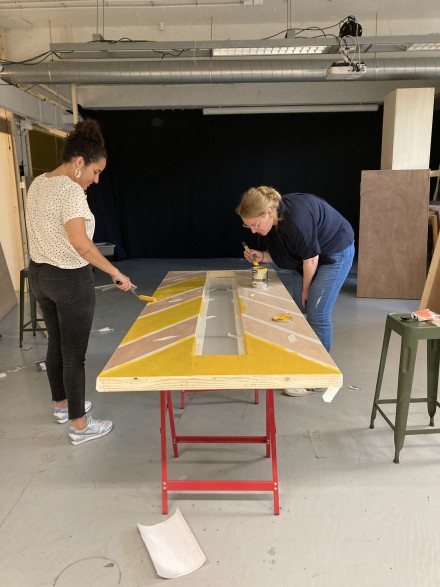 Image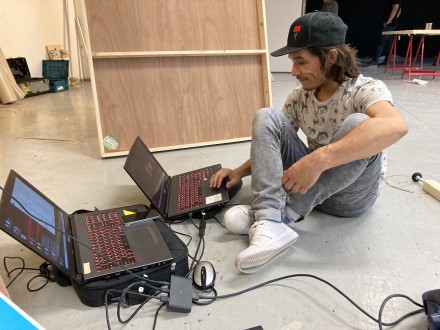 Image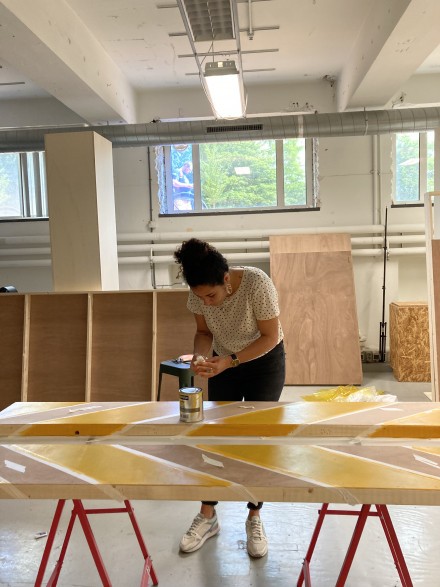 Image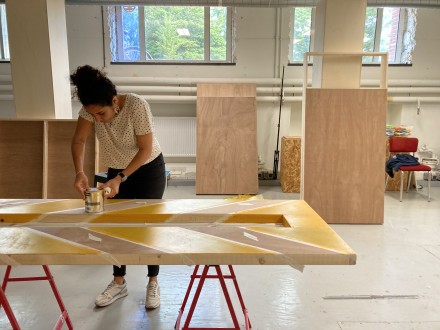 Image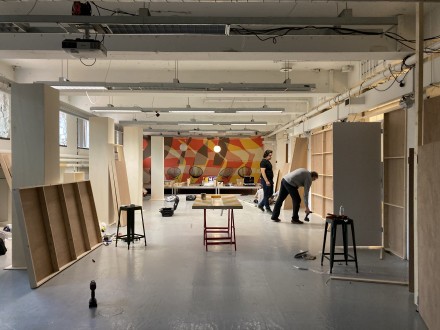 Image
Image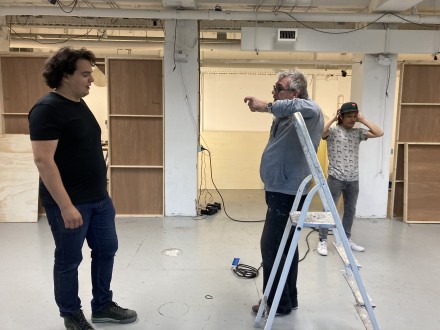 Image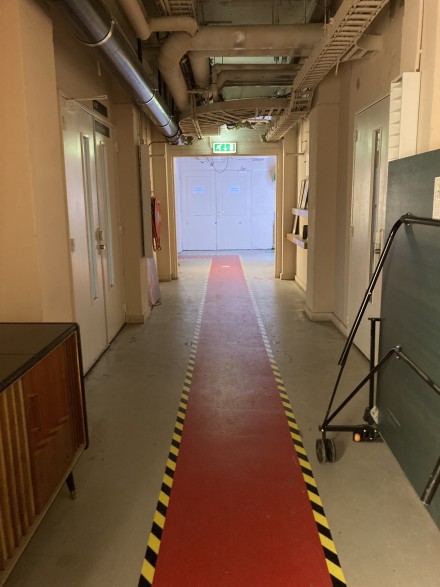 Image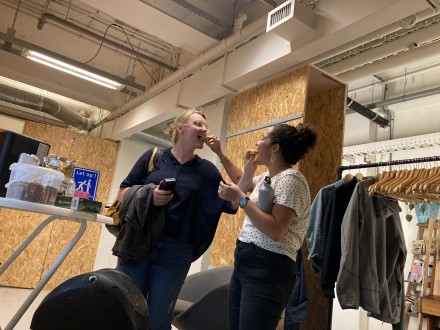 Beginning to see the light
After a failed attempt at a day off I join the crew again at A Lab on Sunday afternoon. I am greeted by an entirely new entrance and areas that are lighted with theater lights. Again, I am amazed by the progress that has been made in barely one day. Lights, a projector and VR trackers have been installed and even more of the wooden panels that will create the form of the space have been put up.
In general I'm more enthousiastic than skilled in construction work so I do the dishes and I offer to get us some after work drinks. After another productive day the crew and I have a afterwork pre-soccer drink before heading home. Enter New Babylon is well on it's way to become real.
Day 2
Can you spot our crew?
Photo's Kim van der Horst
Image
Image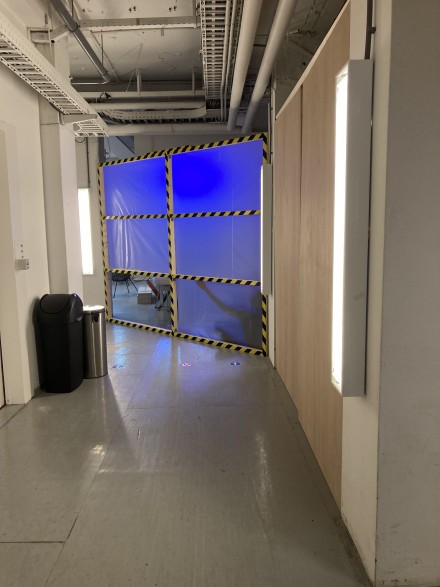 Image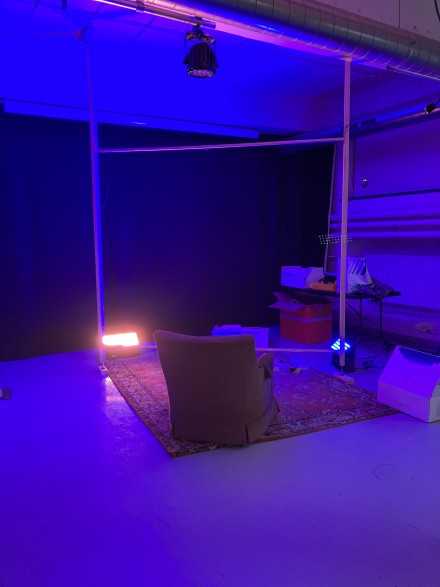 Image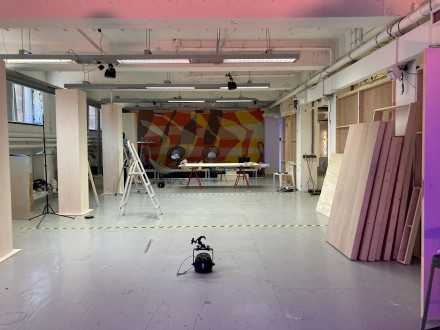 Image
Image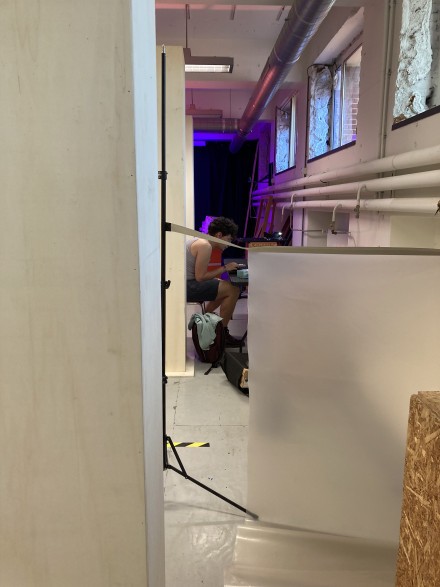 Image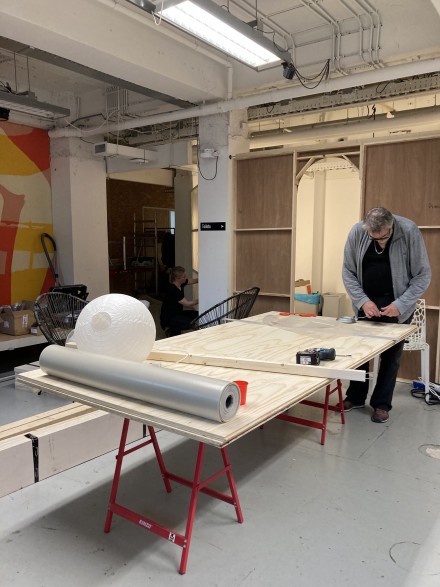 Image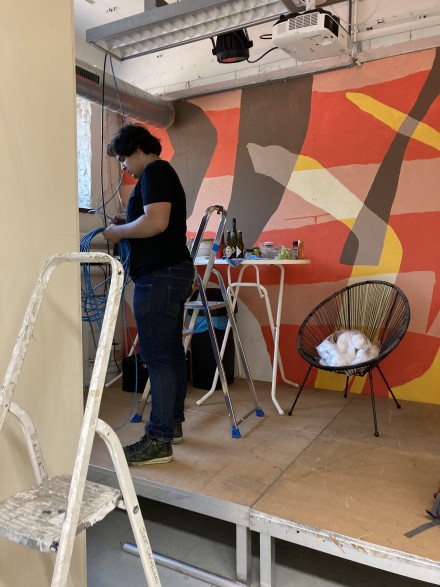 Image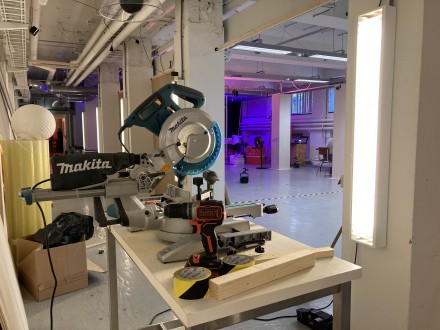 Image