Poetry Circle Nowhere is a national platform in The Netherlands for writing performers and performing writers. She makes performances and shows for festivals, theatres, living rooms, tree houses and other places. Currently, the platform has Circles in six cities and it is still growing.
Together with Fondation Constant, Over het IJ Festival, the HKU Master Scenography and Feikes Huis, Poetry Circle Nowhere produces the VR theater experience installation Enter New Babylon.
Image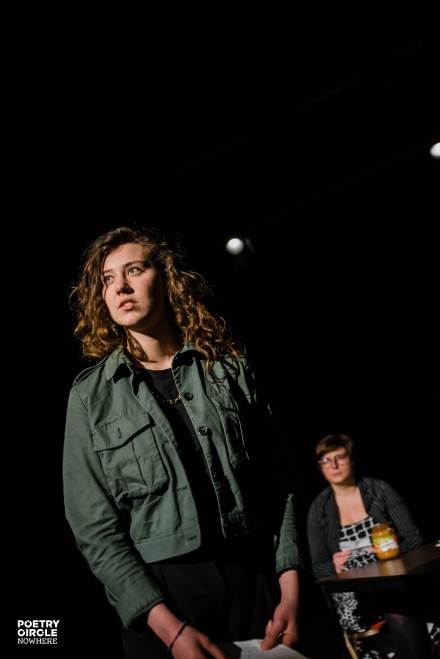 Image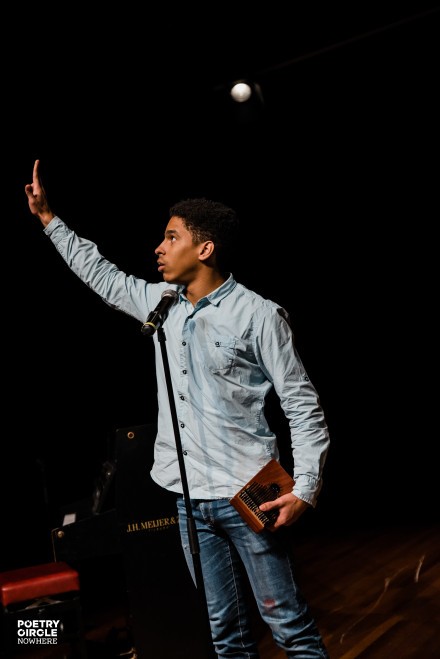 Every week, spoken-word artists from all over the Netherlands gather in the Circles to develop their writing and performance skills. Under the inspired leadership of coaches, guest lecturers and directors, meters of paper are described and numerous stages are climbed in Amsterdam, Eindhoven, Leeuwarden, Rotterdam, Tilburg and Zwolle. Poetry Circle Nowhere is a program by Nowhere, in collaboration with Bibliotheek Rotterdam, Nieuwe Vorst, Dynamo, Urban Lab 040, Explore the North/Westerkerk, Huis van Gedichten and Hedon.
On Constant
Constant's vision of the future seems just as adventurous, inspiring and urgent today as when he created it. The committed, multidisciplinary young makers of the Poetry Circle enter New Babylon some fifty years later and reflect on what they see, think and feel. The writing performers of the Poetry Circle are used to "telling the stories of the city, reflecting on the big and small things in life, and rhyming critical discourses on current events". Enter New Babylon will be an exciting and inspiring confrontation with the ideas of Constant for these makers. What does the vision of the future that we had in the past evoke today? Which ideas and values ​​of Constant's vision of the future are still worth striving and fighting for?
Image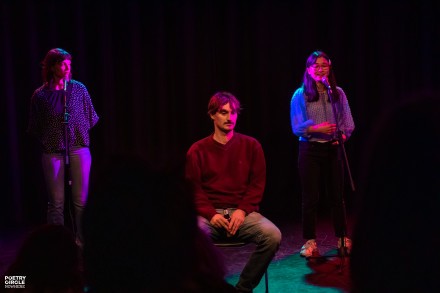 Image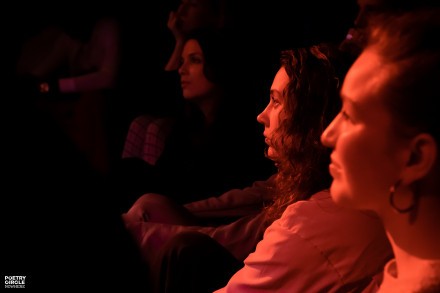 For Poetry Circle and its creators, "Enter New Babylon" is a very special project. The exciting substantive reflection on a vision of the future that was recorded some fifty years ago, together with the elaboration of the stories in virtual reality, guarantee a ground-breaking experience for writers and audience.

Michel de Rooij (director Nowhere), Zeinab El Bouni (projectleuder Poetry Circle Nowhere), Christina Tosoni (producer Poetry Circle Nowhere)
Image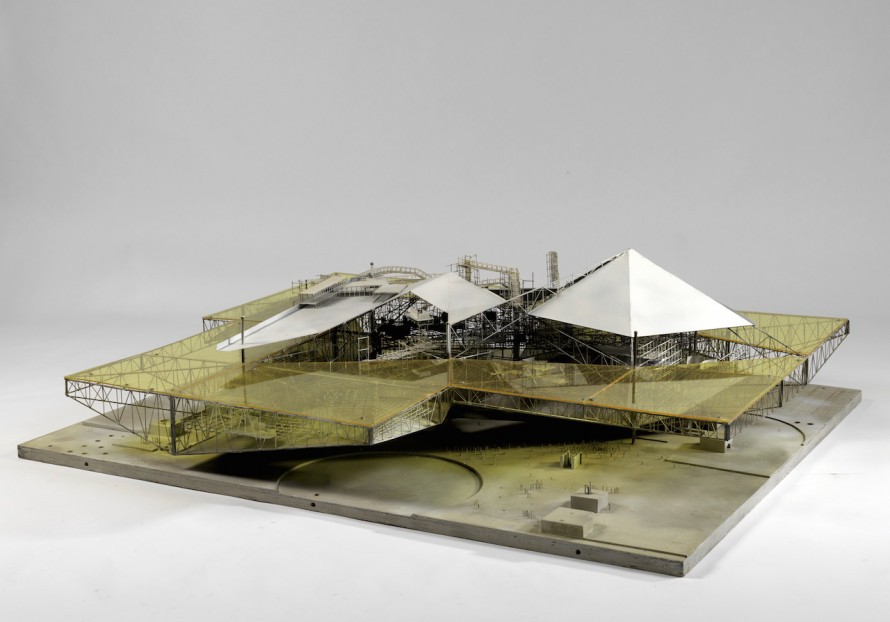 References
Over the past ten years, their productions have developed from smaller, incidental performances (e.g. festivals) to fully-fledged productions. This has resulted in, among other things, the successful 'Babs' Woordsalon' program, which was given a permanent place in the Melkweg.
In addition, they produced the performance 'Papia the birth of a language', a musical spoken word performance about Papiamento, which received an incentive prize from the Black Achievement Awards, and 'Wortels en Cassave' verhalen van mijn ontstaan' by Onias Landveld.
Both of these performances were not only shown in different theatres in the Netherlands, but also abroad. In addition, Poetry Circle Nowhere performed RAUW, a spoken word performance about being a woman today, by a collective of young Poetry Circle alumni.
Image