On the last day of the year we look back and count our blessings 🕊
17 different projects ran on the Constant 101 website. We worked with 22 different organisations and 61 contemporary makers and artists. The projects were supported by 19 funds and at least 56 private donors.
The projects included virtual reality, theater, spoken word, publications, a visual art installation, a collection intervention, exhibitions, radio, limited editions, music, video's, a webinar, a performance, design, typographic design, a website, lectures, a literary magazine, guided tours and an education program.
We were touched, supported, triggered, moved, entertained, made to think, humoured, annoyed, elated, giddy, exhausted, and satisfied. Amidst everything that is going on in the world we feel intensely grateful.
With every project, the family surrounding Constant's legacy grows a little bigger. We thank you and all the participating people and organisations for joining us on this journey.
We are ready for 2022, bring it on!
Image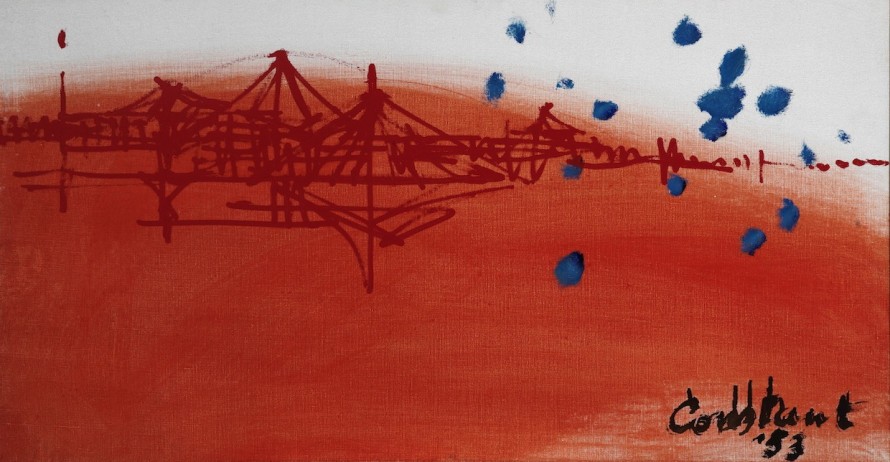 Description
ZT-Landschap met sectoren, 1953