Ode to Constant – And Free Thinking
Image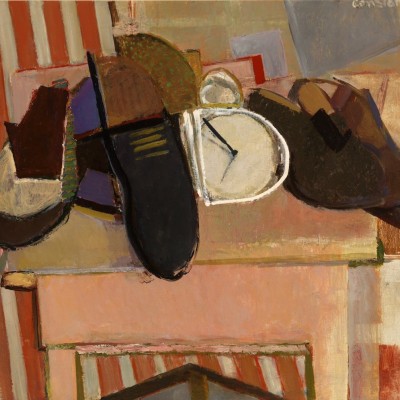 Description
Stilleven met wekker en schoenen, 1946
Image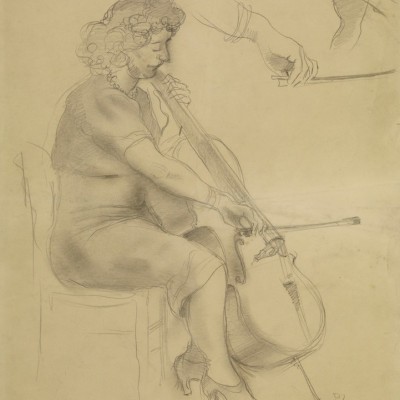 Description
Jeune musicienne assise, ca 1940
Image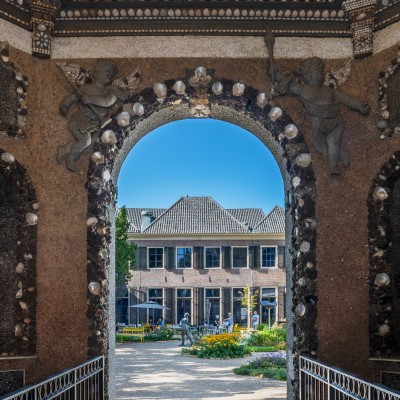 Image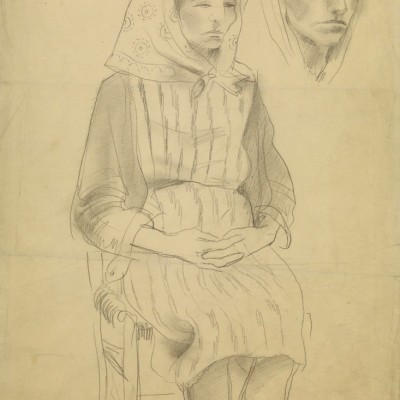 Description
No Title/Sitting woman, ca 1940
Image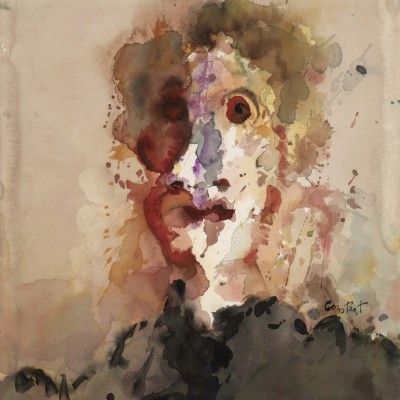 Description
Portrait de Mathilde V, 1985
Image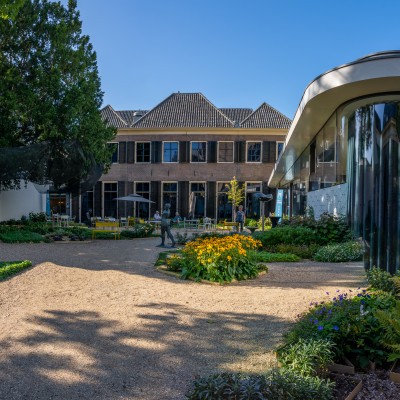 Description
Photo's: Jolanda van Velzen
Image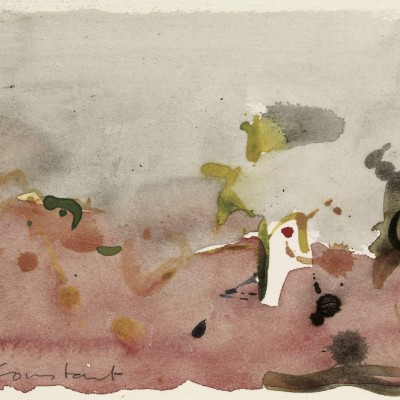 Most people know Constant as co-founder of Cobra and his visionary New Babylon. There were no limits to his artistic exploration and expression. From the start of his career, Constant painted and kept looking at the world – eyes and mind wide open – as a painter. The presentation 'Ode to Constant – And Free Thinking' shows why the artists and founders of Museum Henriette Polak recognized and appreciated his art. His work was collected at an early stage and also later on. Their vision on art was – based on visible reality – above all open minded and without preconceptions. Also, they share, in a very personal way, a humanistic view of life. Constant was one of them.
Involved partners
Portrait of M.V. (Mathilde Visser) 1985
This portrait of Mathilde Visser (watercolour) is an extraordinary work by Constant. Mathilde Visser (1946-1985) was a prominent and controversial art critic. For 30 years, from 1956 till 1985, she wrote art reviews, mostly for De Waarheid and Financieele Dagblad. She was known as a remarkable and inspiring personality and very much interested in politically and socially engaged art. In her last article from august 1985 she reviewed an exhibition of Constant in the city of Utrecht. Constant met her for the last time on her sixty-fifth birthday. Shortly thereafter, Mathilde died. Constant therefore created this watercolour posthumously from memory. From a chaos of dark and light smudges, he painted this striking portrait. This spectacle of smudges in flaming colours typifies the strong character of Mathilde Visser.