Image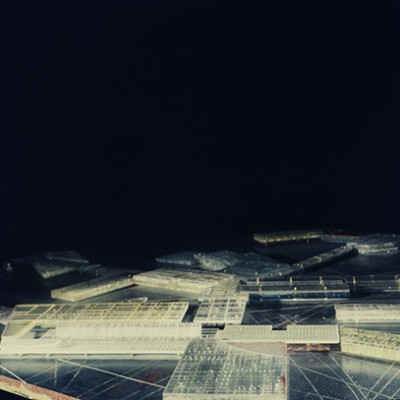 Image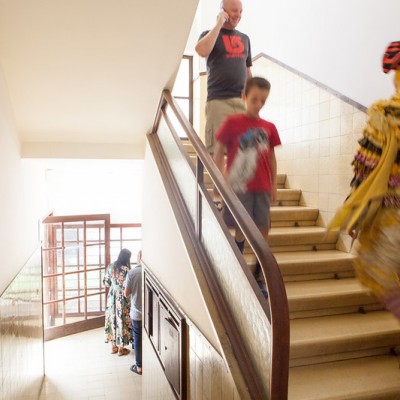 Image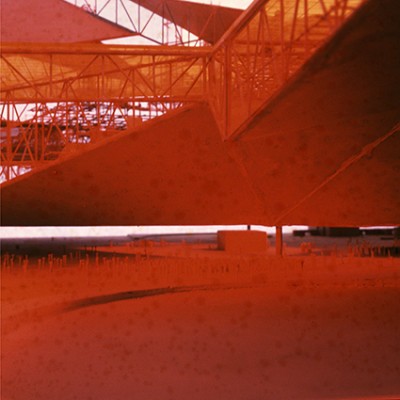 Image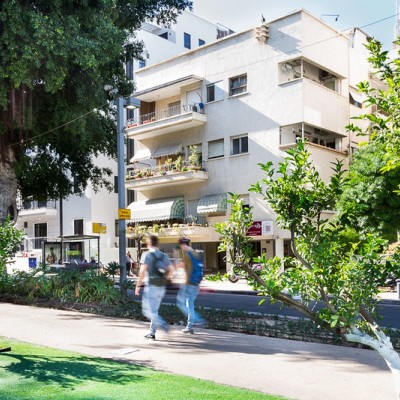 Image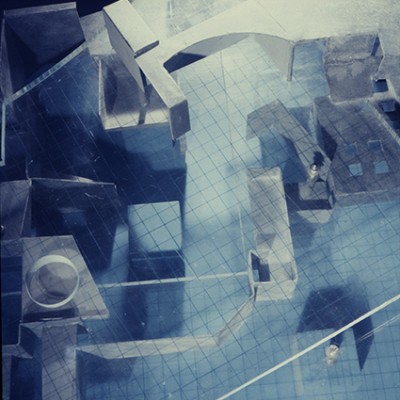 Image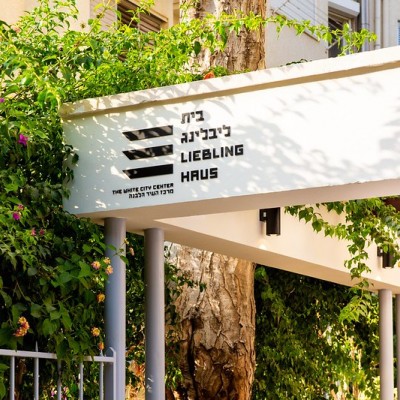 Image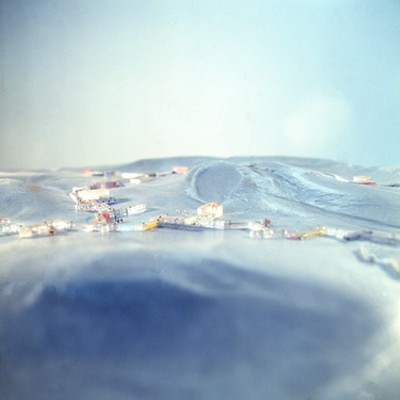 Description
Sectoren in berglandschap, 1967
Image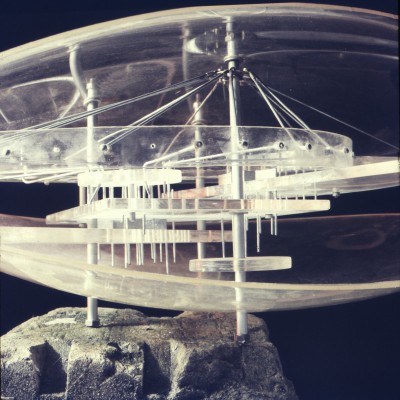 On November 7, 1963, Constant spoke at the Institute of Contemporary Art (ICA) in London. In his Lecture at the ICA, Constant presented his ideas for New Babylon: a metropolis conceived for the inventive person where "poetry is brought forth by the whole of mankind." New Babylon is not the functional, utilitarian city we know, but a humane environment worthy of human beings. It is a city for the creative person, where everyday life is art and where people live adventurous, invigorating and active lives. It is a city where humanity accomplishes life.
Involved partners
Eran Eizenhamer will recreate Constant's lecture in the Liebling Hause: Lecture in Tel Aviv 2021. The lecture is a contemporary reading of his work, accompanied by an audio-visual show. The event launches a new study group for artists and creators at the School of the City. The group studies the future of space: the ideas that Constant described as "proposed by poets and painters." Aspiring to function as a nonrestrictive space, the group adopts Constant's definition of the connection between physical space and creation: "any limitation with regard to the creation of mood and atmosphere, has to be avoided."
Though we are currently experiencing the absence of spatial, day-to-day creativity and the proliferation of oppressive spaces and ideas, Constant had no interest in describing this. The task of the creative person, he proclaimed, is not to describe and express the insufficient reality that is about to materialize but to offer a new, exciting alternative. The group will focus on expanding the potential of cities, representing them as a potential space for creativity.
Eran Eizenhamer first encountered Constant's work during his architecture studies. Twenty years later, Constant re-emerged in his mind: working with artists Ana Wild and Maayan Mozes on the first School of the City Conference, and naming the event – The City as a Spontaneous and Multi-Sensory Space of Discovery and Action – Eran recognized the profound impact Constant has had on my work and thought.
Eran revisited his urban-architectural work, New Babylon, and began an in-depth study of his texts and models, watching his films and reading his lectures. Eran later visited his archive in Utrecht, where he got access to two boxes of slides that read, New Babylon, and relate to Lecture at the ICA (1963).
The conference summarized three years of research and activity at the School of the City, reflecting on urban space as an active, spontaneous, multi-sensory place of study: a learning experience that is not bound to schools and academies but occurs in the city every day. This perspective, binding together architecture and a learning situation – a pedagogy that is not detached from the space in which it takes place – enables various forms of learning that combine knowledge, experience, and action, allowing everyone to find and develop their passion and curiosity. Architecture that attends to people and their creative development.
Constant described New Babylon in his lecture: "New Babylon is not a town-planning project, but rather a way of thinking, of imagining, of looking on things and life."
Image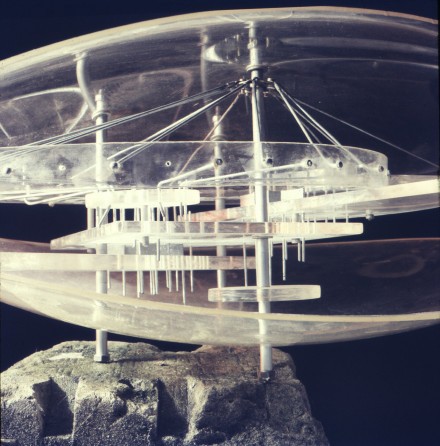 Image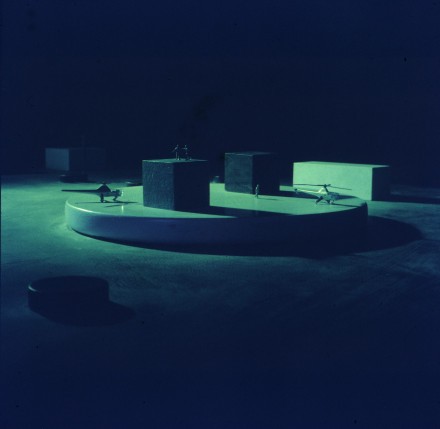 Description
Detail Abiance de jeu, 1956
Image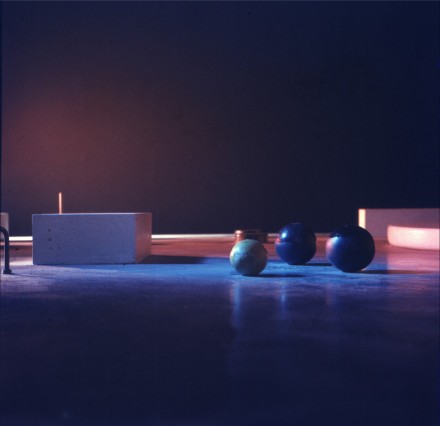 Description
Detail Abiance de jeu, 1956
Image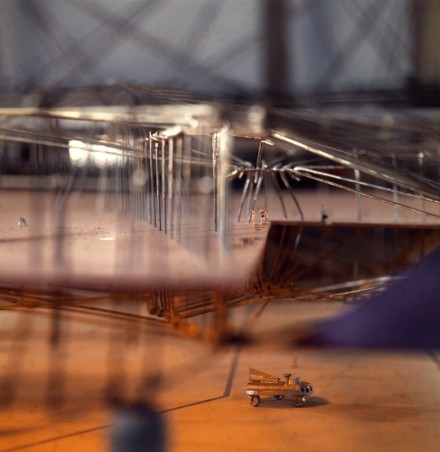 Description
Detail Constructie in Oranje, 1958
Image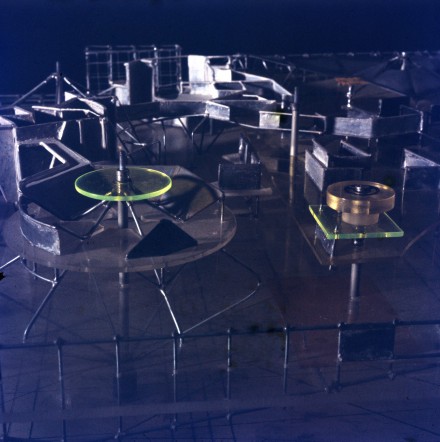 Image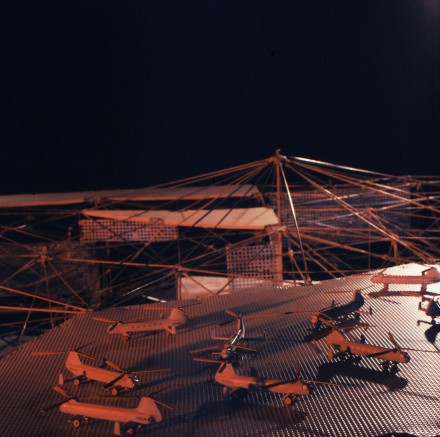 Image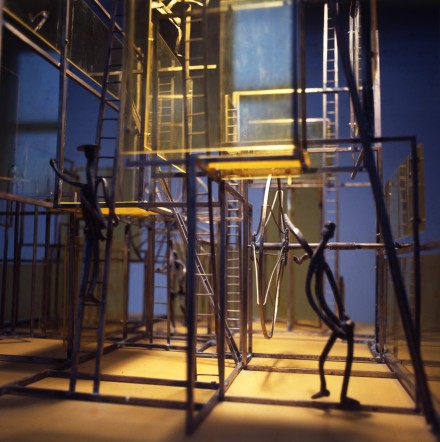 Description
Detail Ladderlabyrinth, 1967
Image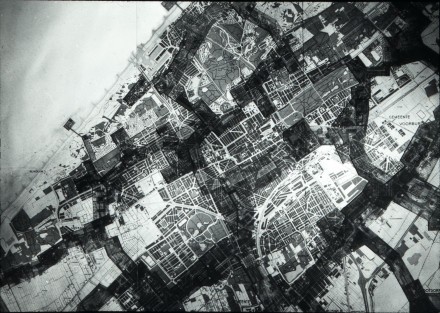 Description
New Babylon over Den Haag, 1964