Constant – Krien Clevis (2019–2021)
Partner
Image
Image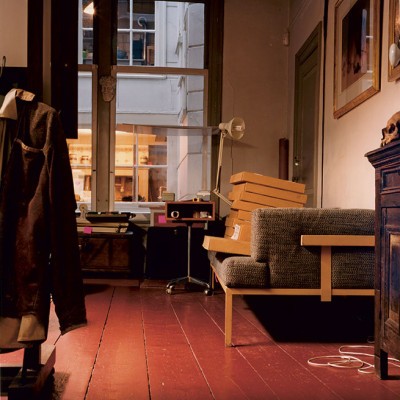 Description
Krien Clevis, Constant-1.A
Image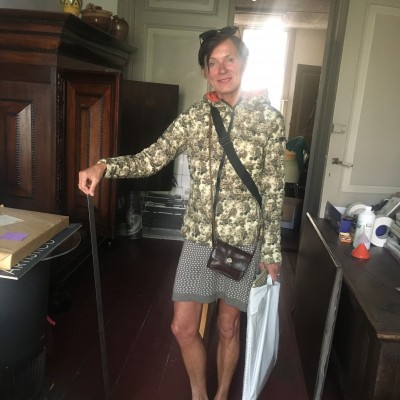 Image
Description
De schilder in zijn atelier, 1977
Image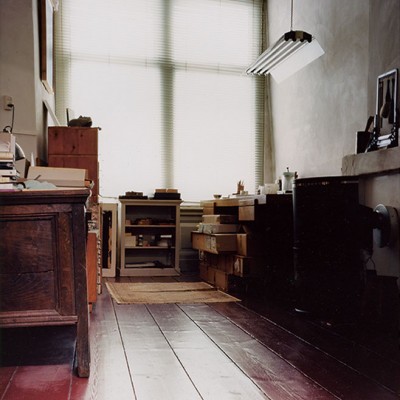 Description
Krien Clevis, Constant-1.V
Krien Clevis (artist/researcher/curator PhD) photographs so-called lieux perdus. These are meaningful places that in many cases no longer exist, because they are marked by change. Factors such as time and spatial surroundings, together with possible new palimpsest of construction have changed their appearance continuously. Clevis tries to (re)create these places in front of her camera. If they weren't places of significance already, they become so through the photograph. In the process of change, she is searching for the genius of the place, and wonders whether it will be preserved despite, or perhaps thanks to, all the changes over time. Perhaps the concept of change might even cause new significances for the place.
Involved partners
Constant's studio
With regard to Constant Nieuwenhuys, Clevis is particularly interested in his painting studio. Although abandoned, the studio seems almost untouched and at the same time it exudes an atmosphere as if work is still being done; the paintbrush can thus be taken back into the master's hand again. Clevis has followed the transformation process of Constant's studio and has photographically captured it with her technical camera. Both from the front and the back of the studio, she has photographed three different stages.  
In order to do so, she has taken a low point of view, from the plinth towards both the front and rear areas. With the photos to be developed, she wants to come face to face with Constant, with great respect for her teacher, all seen from "the monkey's perspective". [1] Literally speaking, the monkey plays an important role in the photos. A drawing of a monkey that used to be in Constant's possession, is carried around the studio during the various stages in which the photographs has been taken. There is also a special attention to the presence of Constant himself. He slowly steps back into the stages, visible in the colour of the floor, which will slowly turn from red to blue. And just for a little while longer, his chair will be visible in the last photo of the back studio.
Realization
Krien Clevis received from the heirs of Constant a package of handmade printing paper (35 × 50 cm). She wants to use this paper to print the photos of the front studio (in three phases 1.V., 2.V. and 3.V.) and the rear studio (1.A., 2.A. and 3.A.) by means of authentic offset pressing techniques. This special printing of the photos will take place in close collaboration with Jan de Jong (De Buitenkant), whose printing/publishing house is located on a very close distance to Constant's house. But printing the photo on handmade paper will be no easy task. The printmaker will therefore engage in a battle between the paper and the photograph. As a result of this battle, the photo will slowly disappear.
A complete series consists of six prints: three images of the front and three of the back studio.
[1] Referring to the painting: De Schilder in zijn atelier (1977), oil on canvas, 190 × 200 cm. Collection: ABN-AMRO