Genre
Carlien Lammers (1988) works as Junior Curator of modern and Contemporary art in Stedelijk Museum Schiedam. Also works as editor for the art platform 'De Kunstmeisjes' and freelancer on Diversity & Inclusion topics in the culturaral sector. Used to work as inclusion officer at the Stedelijk Museum Amsterdam & as projectleader of STUDIO-i a collaboration between the Van Abbemuseum & Stedelijk Museum Amsterdam. Carlien responds to Constant's painting L'insurrection/De opstand in the video-serie Constantly at War by Gerrit Schreurs commissioned by Stedelijk Museum Schiedam.
Image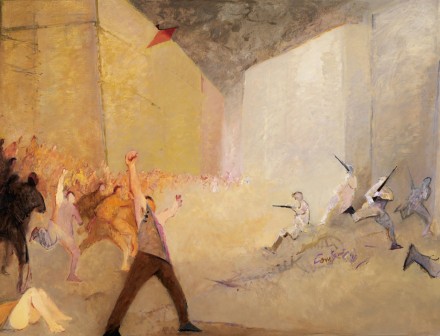 Description
L'insurrection | De opstand, 1985
Image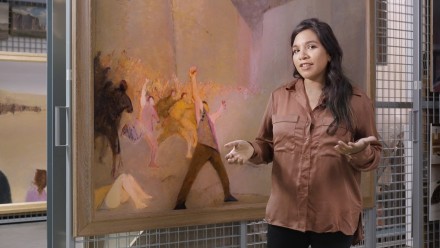 Description
Carlien Lammers, filmstill Gerrit Schreurs
Carlien on Constant
The work and legacy of Constant is very important for the post-II World War period in art and society. The social critical role Constant is taking on, especially in the late period of his oevre, is really speaking to me. His engagement on topics off war, insurection and the human depiction of refugee perspectives are , unfortunatly, still valid and urgent. It keeps reminding us of the importance to give stories as these a stage and try to always speak up for the collective needs in society, especially for maginalized groups and those whom are overseen. 
Image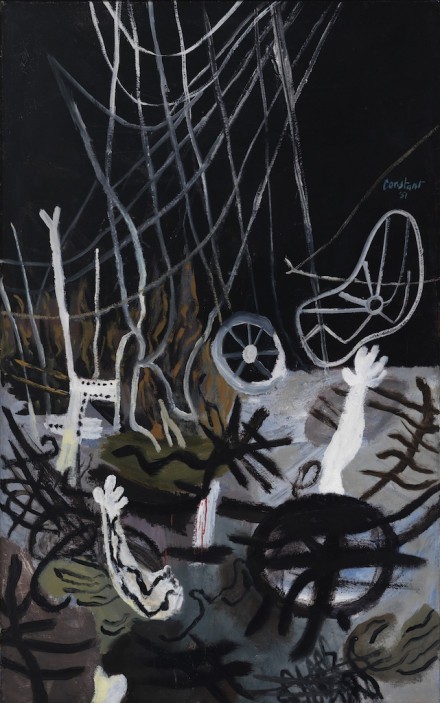 Description
Verschroeide aarde III, 1951
Image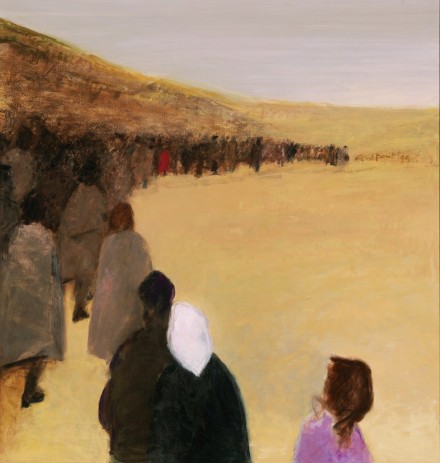 Description
Les expulsés | De verdrevenen, 1999