Singer songwriter, author, researcher and historical novellist. Born in Rotterdam in 1939 Peter Blanker has been a singer songwriter for more than a half century, releasing several singles, LP's and CD-albums. Between 1982 and 1994 he had a weekly radio show about Dutch songs and poetry for the KRO. Recently he published an anthology about Rotterdam, 'Breng mij naar Rotterdam terug' (Bring me back to Rotterdam). Peter responds to Constant's painting Les expulés/De verdrevene, 1999 in the video-serie Constantly at War by Gerrit Schreurs commissioned by Stedelijk Museum Schiedam.
Research for a novel about a 17th century shipwreck of a Dutch VOC-vessel on the Shetland Isles brought Peter to the Shetland Isles, where he stayed for 17 years. Back in the Netherlands settled in Gorinchem, the south, he created teaching materials with the aim to educate through art. On the occasion of his 75th birthday in 2014 his autobiography, 'Eigen weg' was released.
He recently released the best-of album 'Van nu af aan' (From Now On), including the song 'De Aarde is je vaderland' (The Earth is Your Homeland), which deals with the topic of migration.
Image
Image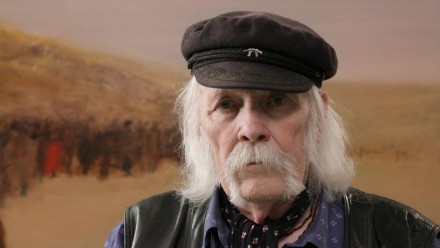 Image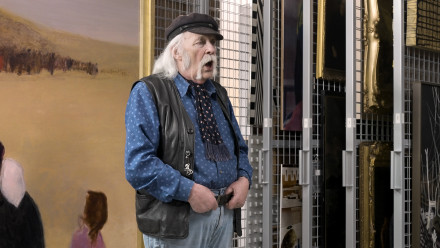 Description
Peter Blanker, filmstill Gerrit Schreurs