A Finissage and a Try-Out
It was bittersweet to see the the exhibition The Future can be Humane in the Cobra Museum for the last time in the first weekend of March. The installations by Antonio Jose Guzman and Antonis Pittas and the works of Constant had so comfortably shared the space, had dialogued and suported each other. And now they would go their separate ways, back to storage, to other exhibitions and museums.
To celebrate this finissage Dani and Vasile Luca tried out a selection of their musical program on Saturday March 5th. The music created the perfect back drop for the final goodbye. It was magical to hear Constant's favourite music played on his own instrument between the art works. And with this musical program a new adventure begins.
Image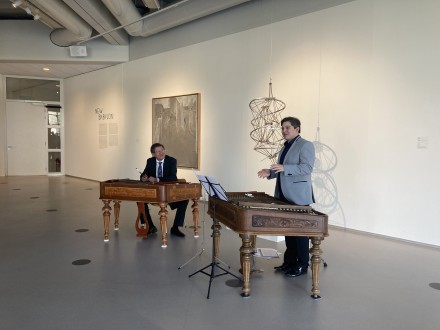 Image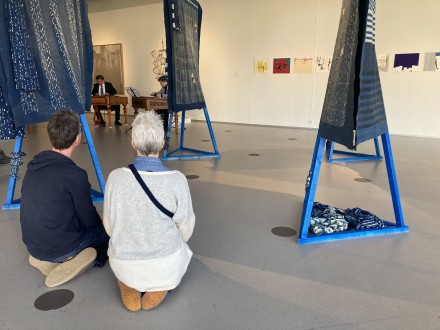 Image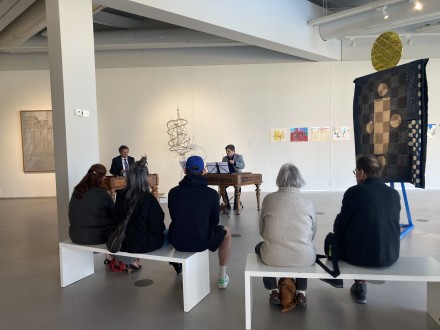 Image
Image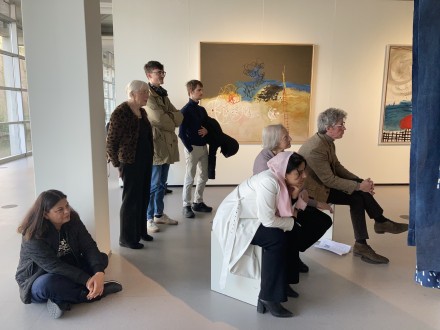 Image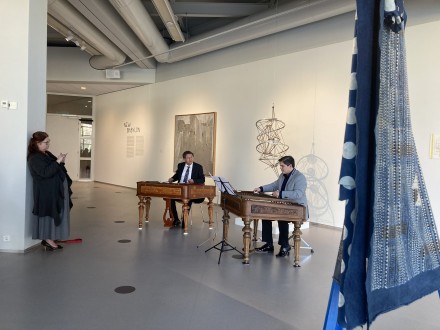 Image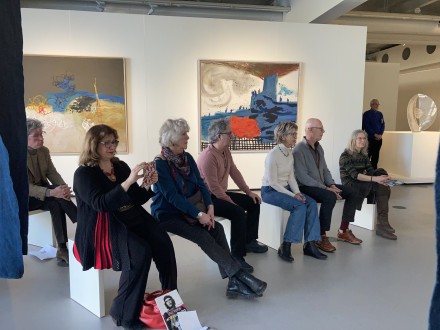 Image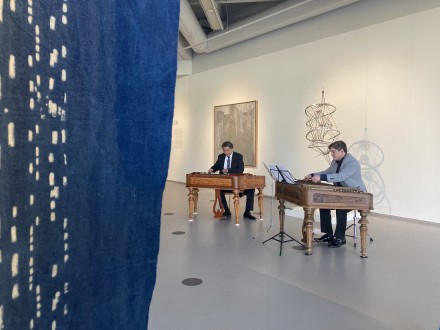 Image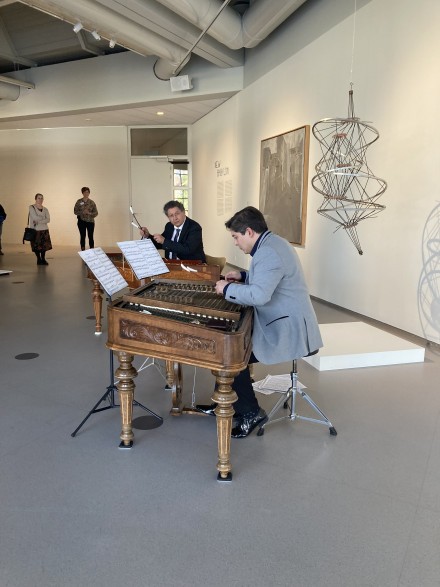 Image