Location
Rotterdam (NL), Athens (GR)
Genre
The work of Jonas Staal (Zwolle, 1981) deals with the relationship between art, propaganda and democracy. He sees an important role for artists in creating new imaginaries of the future. From September 8th 2023 till January 28th 2024, the large manifestation Terra Libera, organized by Rijksmuseum Twenthe will be held, addressing the question; "Who does the land belong to?" Staal is one of the four artists invited to explore and develop new perspectives on dilemmas affecting the rural environment of Twente. The starting point of Staal's research New New Babylon is the famous utopian project New Babylon by Constant.
New New Babylon
The New New Babylon project takes the liberated country as its starting point. We are in an indefinite moment in the future. The Netherlands has largely been flooded, and New Babylon has been realized from the remains of cities and industries as New New Babylon. Not as a completely new construction, but composed of the ruins of a world based on infinite economic growth. Former flats, church towers, oil rigs and wind turbines are now the pillars that connect the sectors of New New Babylon. Sea containers are no longer transported, but have themselves been converted into residential sectors for habitation and transition connections. Agriculture no longer manifests itself horizontally as a colonizer of the landscape, but vertically along the pillars of the post-urban transnational commune. Roofs of sectors form widespread patterns of solar panels for energy production. The country has liberated itself, forcing the human community to free itself from the system that made the country unlivable. The solarpunk commune of New New Babylon has had to break old dichotomies: those between man and nature, between city and countryside, between private and public property.
Image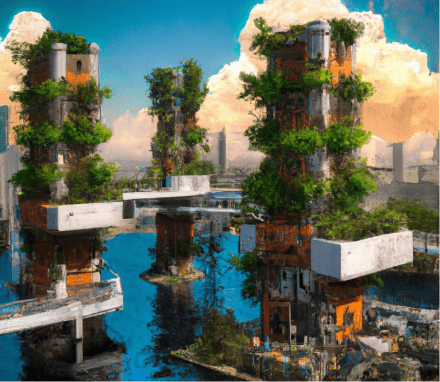 Image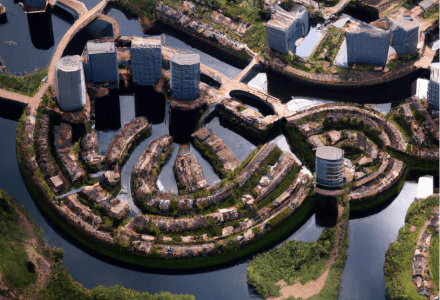 Image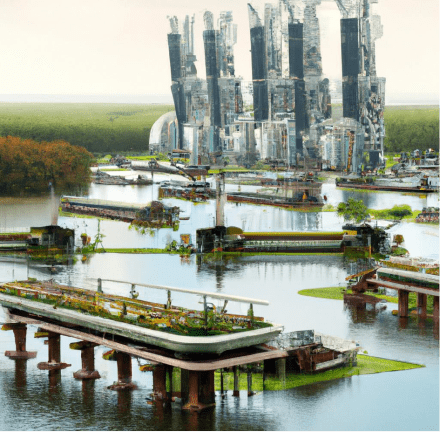 Image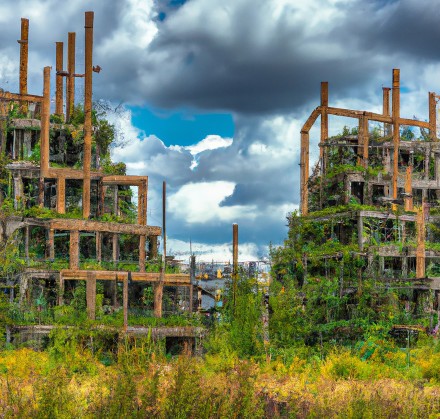 Description
New New Babylon, Studies, Jonas Staal, vrij naar Constant Nieuwenhuys (2023)
Connections to Constant
Terra Libera is not the first time Staal has been inspired by Constant for one of his projects. In 2016, he and Lara Staal organized the Congress of Utopia, held at Frascati Theater in Amsterdam, the Netherlands. The Congress aimed – in response to today's frequent conflation of utopia with totalitarian tendencies – to reclaim the importance of utopia as a means to imagining new models of transdemocratic politics. The Congress of Utopia took place in an installation that reconstructed on a 1:1 scale fragments of Constant's New Babylon project and brought together speakers and organizations from the field of art, politics and activism.
Image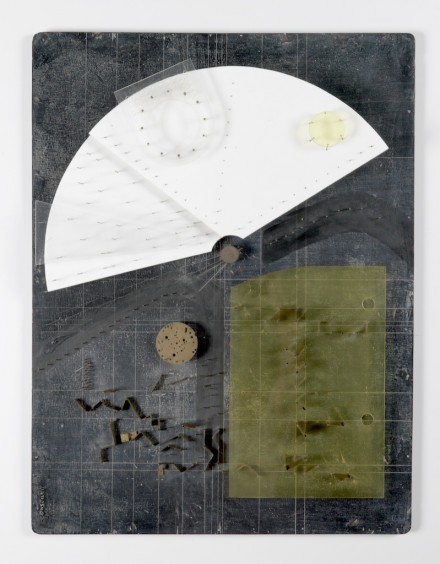 Image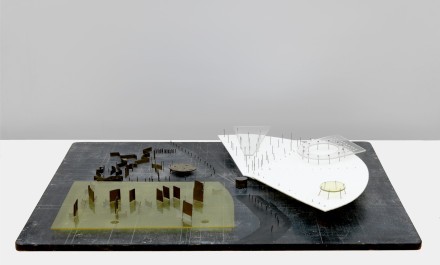 Image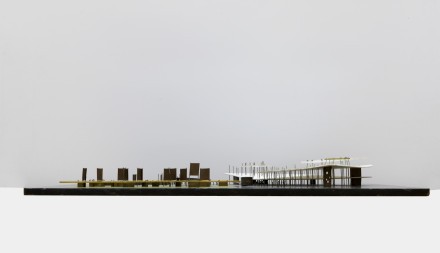 Constant's work is present in Staal's daily life, he says:
"The small black and white etchings, printed on large sheets of paper, are important because I have them constantly hanging around me. Interior of a Sector (1970), for example. They are tiny windows to the huge New Babylon (1959-74); windows in time. Windows of possibility. Reminders that the world is not given, but made collectively over and over again, and therefore could always be different. In addition, the work Ambiance de départ (1959) is hugely important to me, because I tried to realize it in 1:1 scale with Lara Staal for our Congress of Utopia. Our goal was to collectively occupy the utopia 500 years after the publication of Thomas More's Utopia, to materialize it, to put it into collective practice as a form of commerce. That, I think, is in line with much of Constant's own writing: utopia is not a utopia, but the only realistic form of commerce in the dystopia of global capitalism. And finally, I would mention View of New Babylonian Sectors (1971), in which Constant realized the New Babylon model as a photo collage. On the one hand, it shows the vastly liberated landscape, now that the world manifests itself in a post-urban vision rooted in but also interwoven above the earth. But it is also an attempt by the artist to concretize, by giving New Babylon scale, material and weight. A step through the time window from imagination to realization. Because we simply cannot afford the dystopia of the present."
Image
Image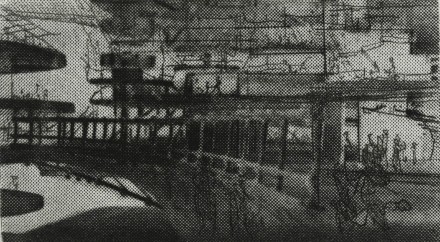 Description
Interieur van een sector [I], 1970
Image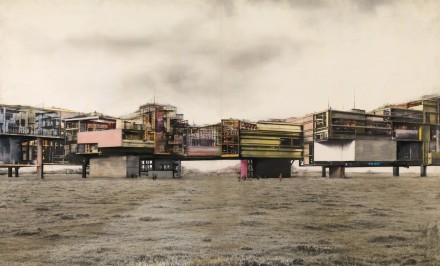 Description
Gezicht op New Babylonische sectoren, 1971
Image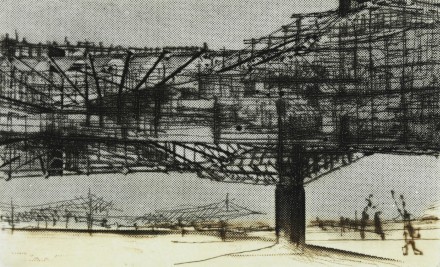 Description
Fragment van een sector, 1970
About
Jonas Staal completed his PhD research on propaganda art at the PhDArts program of Leiden University, the Netherlands and works as a visual artist. He is the founder of the artistic and political organization New World Summit (2012–ongoing). Together with Florian Malzacher he co-directs the training camp Training for the Future (2018-ongoing), and with human rights lawyer Jan Fermon he initiated the collective action lawsuit Collectivize Facebook (2020-ongoing). With writer and lawyer Radha D'Souza he founded the Court for Intergenerational Climate Crimes (2021-ongoing) and with Laure Prouvost he is co-administrator of the Obscure Union.
Recent exhibition-projects include Museum as Parliament (with the Democratic Self-Administration of Rojava, Van Abbemuseum, Eindhoven, 2018-ongoing) and We Demand a Million More Years (Fondazione Sandretto Re Rebaudengo, Turin, 2022). His projects have been exhibited widely at venues such around the world, as well as at the 7th Berlin Biennale, the 31st São Paulo Biennale and the 12th Taipei Biennale.
Recent publications include Propaganda Art in the 21st Century (The MIT Press, 2019) and Training for the Future Handbook (With co-editor Florian Malzacher, Sternberg Press, 2021).
Fun Fact
The seed for the project Enter New Babylon was planted at Jonas and his sister Lara Staal's Congress of Utopia in 2016. It was there that Kim van der Horst met videographer Dennis Molema, who wanted to create a 3D scan of the model Grote Gele Sector (1967). It was that encounter that eventually lead to the Mixed Reality installation Enter New Babylon.