Construction aux plans transparents at MACBA Collection
Construction aux plans transparents (Constructie met doorzichtige vlakken, 1954) by Constant will be shown at the next presentation of the MACBA Collection, which will open its doors next October 4 2018. 
Image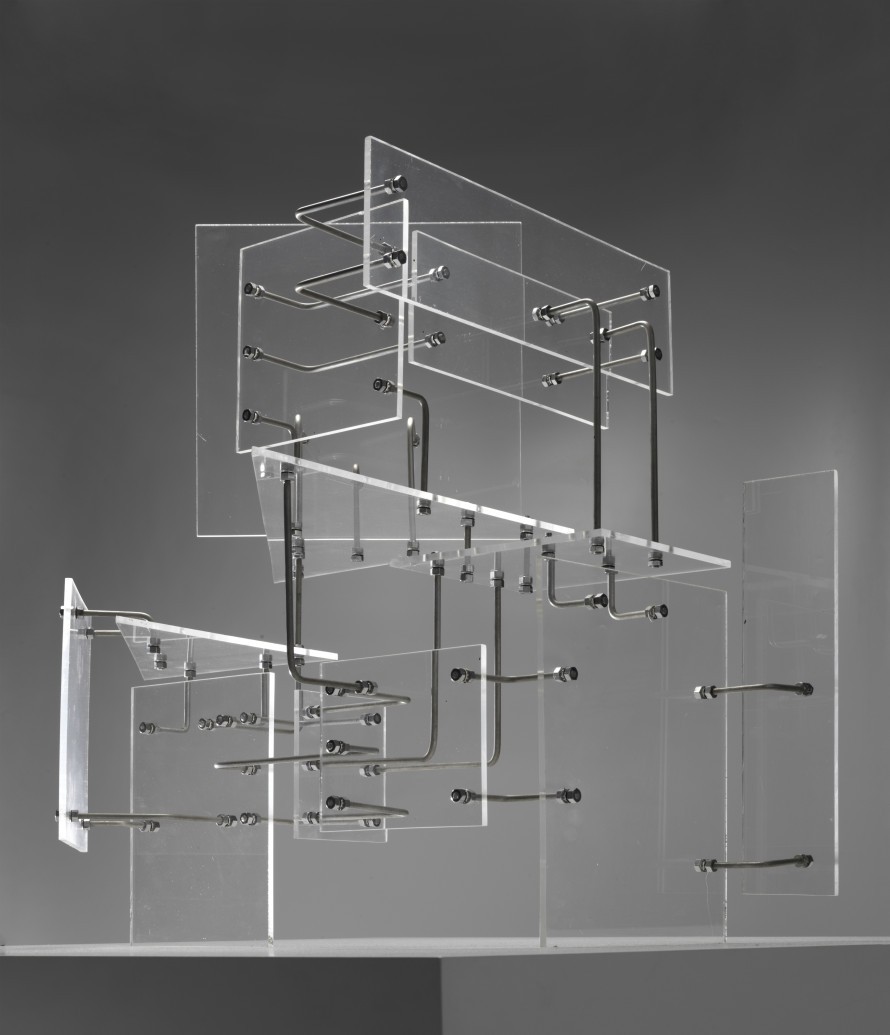 Description
Constructie met doorzichtige vlakken, 1954
The exhibition, organised by the museum's curatorial team, is conceived like a permanent display that will occupy the whole first floor of the museum's building. The exhibition will examine the history of contemporary art, paying special attention to the relations between artistic manifestations and its social and political contexts.
The display proposes an antihegemonic point of view, prioritizing the alternative readings of the modernity since 1929 until the present. It will review the wide geographic spectrum of the collection with the objective of drawing new cartographies. Among others, the display will include the following artists: Jean-Miquel Basquiat, Gego, The Guerrilla Girls, Hans Haacke, Jenny Holzer, Miralda, Juan Muñoz, Jorge Oteiza, The Otolith Group, Pablo Palazuelo, Raymond Pettibon, Allan Sekula, Antoni Tàpies or Joaquim Torres-García.