Genre
Monika Dahlberg (1975) graduated in 2001 from the Minerva Art Academy in Groningen. In the years that followed, she was active in various sectors, but mainly with photography at the interface of pop culture and lyfestyle. Dahlberg is an enthusiastic participant in our media era, and has for a long time kept far from the stratifications and institutions of the visual art world.
Listen to the Framer Framed podcast in which Monika Dahlberg talks about her sculptures and her link with Constant's work and ideas: PODCAST
Monika Dahlberg will exhibit work at Amsterdam based platform Framer Framed.
Image

Image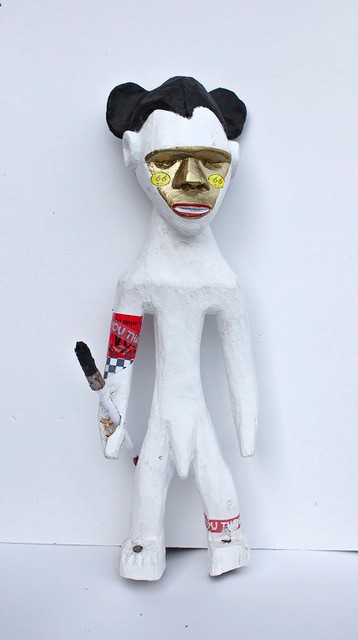 Inspiration
From the very beginning of social media, Dahlberg has been generating images and selfies (oto-photos) that are primarily intended for platforms such as Facebook and Instagram. The artistic freedoms she allows herself do not suggest that she grew up in a reformed adoptive family in Appingedam, although she herself associates that freedom with growing up in the protected environment of a village in the vast countryside. Under the motto You Only Live Once, Dahlberg prefers to share everything she makes with as many others as possible.
Image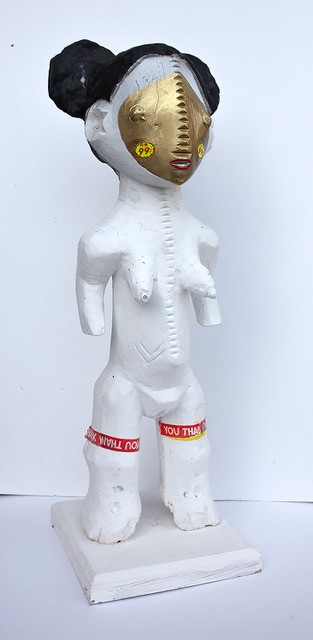 Referring to Constant 
Constant wrote in his manifesto 1948 that: "Folk art is an expression of life, nourished exclusively by a natural urge for life expression. An art that does not solve the problem posed by a pre-existing conception of beauty, but that recognizes no standards other than expressiveness, and spontaneously creates what the intuition prompts."
In his manifesto Constant shifts the accent of the individual artist to the self-expression of the masses. From the individual creator to the collective creation. Standards such as quality that bring about the isolation of the creation produced by the artist, but also form an integral part of human life. Art is then absorbed in the game, in life, in the limitless travel through time and space. My stories that I tell are universal and recognizable to the international viewer, but remain open to interpretation.