Genre
Dirk van Weelden is an author and editor. With Martin Bril he formed a writing duo. In 1987 they made their debut with Arbeidsvitaminen. Het ABC van Bril & Van Weelden. The 1989 novel Tegenwoordigheid van geest was his solo debut. Van Weelden received the Multatuli Prize in 1992 for Mobilhome from 1991. In 1999 he received the Frans Kellendonk Prize. Since 1999 he has been a member of the editorial board of the literary magazine De Gids. Van Weelden is a prominent member of the Dutch Academy of Pataphysics. For Constant 101 he is one of the authors of the Constant special edition of De Gids out December 2021. His essay is called Vakantie van de geschiedenis.
Dirk and Constant
In 1974, while rummaging through some crates in a second hand bookstore in Alkmaar, I came across an issue of the magazine Randstad, published by De Bezige Bij in 1961. It contained an essay by Constant and pictures of New Babylon from the exhibition in the Stedelijk Museum. From that moment on New Babylon was a prominent contemporary myth in my imagination. It formed the link between my boy's world of space travel, robots and computers, the techno optimism of the Thunderbirds, and the world of modern art, counterculture, history and political theory that I explored. 
In 2006 I published the novel Het Middel, in which I investigated the notion of utopia. My protagonist (a bicultural wandering soul) discovers  a nomadic community, living on the ruins of an utopian community, that could be a version of New Babylon gone gruesomely wrong.They move between multiple worlds and invent their own history and culture. He joins them and even finds a new love. There is a tiny dog that is wandering through the book, called Constant.
Image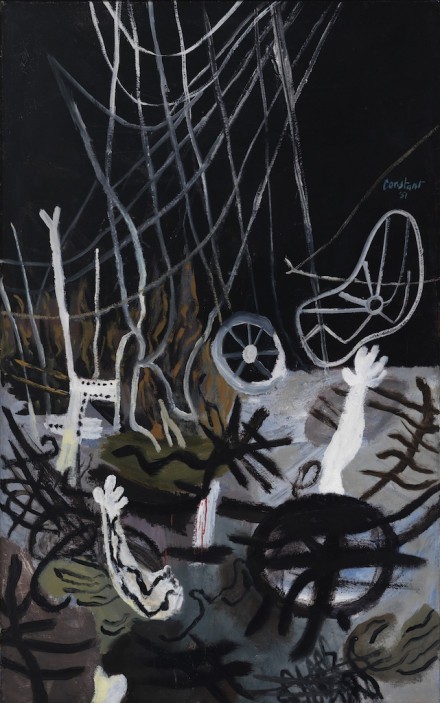 Description
Verschroeide aarde III, 1951
Image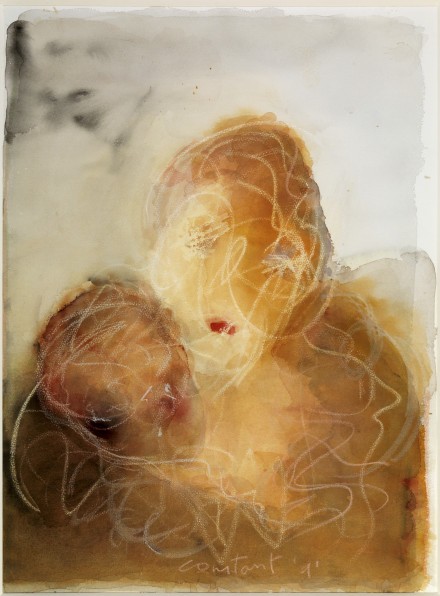 Image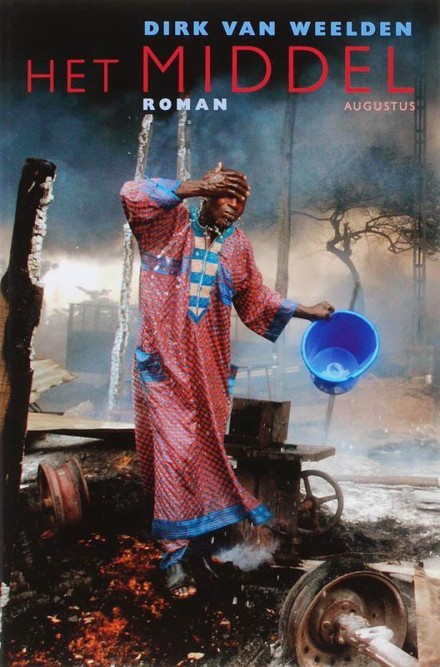 Description
Het Middel, Dirk van Weelden, 2006
Image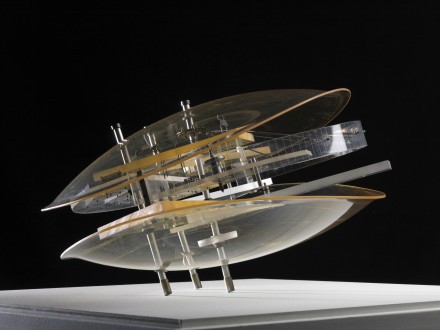 A Typewriter Named Erika
When Dirk received the invitation for the flea market, For the Love of Things Previously Loved, he immediately spotted Constant's Erika typewriter from 1978. Dirk owns a collection of typewriters and still writes his first drafts on them. He claims using a typewriter results in a first draft with notably less errors than using a computer.
All though Dirk has a impressive collection of typwriters, the Erika typewriter from 1978 was missing.
His good friend and colleague, Martin Bril, once promised to give him his Erika from 1978. But in a fit of writer's rage Martin Bril smashed the machine. The gap in Dirk's collection remained until now.
Image