Genre
Thonik is an Amsterdam based collective of designers, led by Nikki Gonnissen and Thomas Widdershoven. Thonik offers their clients a visual voice that sets apart and differentiates: providing pole position. Thonik has its roots firmly planted in society, willing to actively engage in the dialogue of what is right and what is fair. They seek to change the world. One design at a time. Thonik specializes in visual communication, graphic identity, interaction and motion design.
For Constant 1 0 1 thonik designed the website and they collaborated with Our Polite Society to create the Project Identity.
Image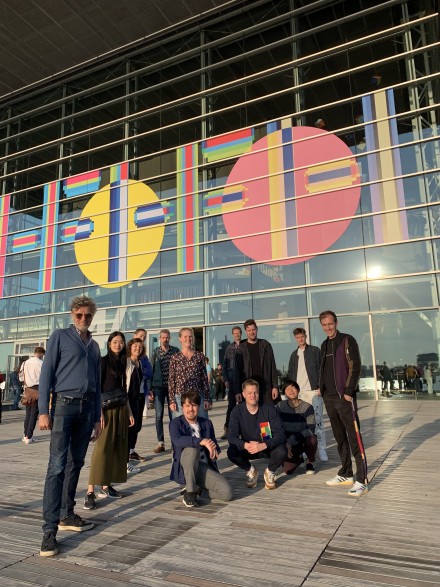 Image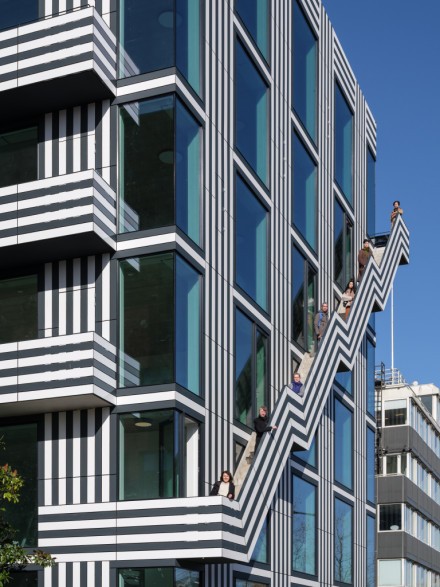 The influence of Constant
In 1993, Nikki Gonnissen and Thomas Widdershoven started their design studio Thonik. As they reflect on Constant 101, Thonik has realized once again that Constant has had a profound influence on their artistic development. Even in high school, they were captivated by the raw power of CoBrA. Corneille and Appel were the easiest image-makers, but the stubborn characters of Asger Jorn and Wolvecamp, and the intellect of Constant made CoBrA into a movement that surprised them time and again.
Thomas studied philosophy at the UvA and completed many courses at Crea, especially in drawing, painting and modelling after models. These classes were taught by artists who had been trained in the same curriculum as Constant at the Rijksakademie. Constant stood in high regard with these teachers and his works, in particular his later, figurative, oil paintings, have been frequently shown and discussed. Constant was a great inspiration for the teachers at the academy because he returned to the techniques of his training and put figurative painting at the centre again. 
Image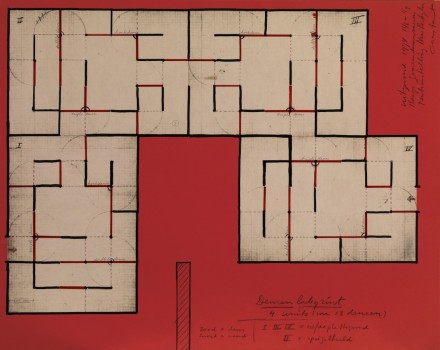 Image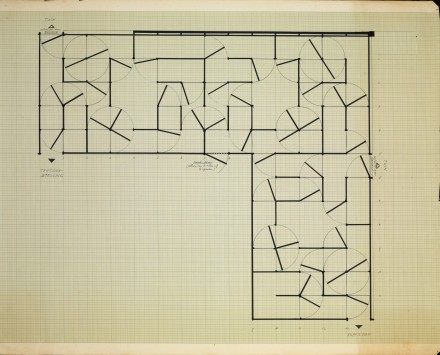 Description
Plattegrond deurenlabyrint, 1974
Previous work in relation to Constant
Back in 1997, curator Mark Wigley made an exhibition at (formerly known as) Witte De With in Rotterdam, bringing New Babylon back to the surface and to shed light on contemporary architectural and artistic experiments. The accompanying catalogue Constant's New Babylon: The Hyper-architecture of Desire was published by 010 Publishers, which was the largest customer for Thonik at the time.
In 2020, Thonik published a book about Gordon Matta-Clark with Mark Wigley, who has identified a strong link between Constant and Gordon Matta-Clark because he considers them both as architects/artists. This qualification has stirred up conversations, as architects around immediately resisted and were therefore forced to look again at the work of both artists; to consider their parallels and differences. The publication that Thonik made with Mark Wigley last year won an AIGA Best Design Award.
Image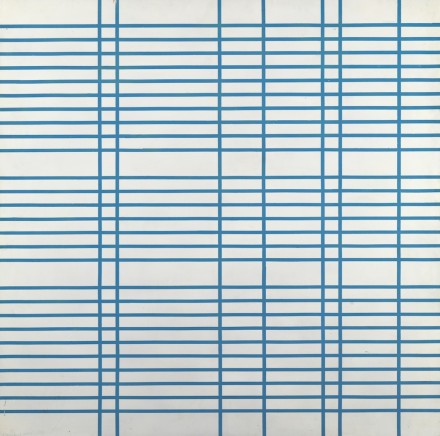 Description
Compositie met blauwe lijnen, 1953
Image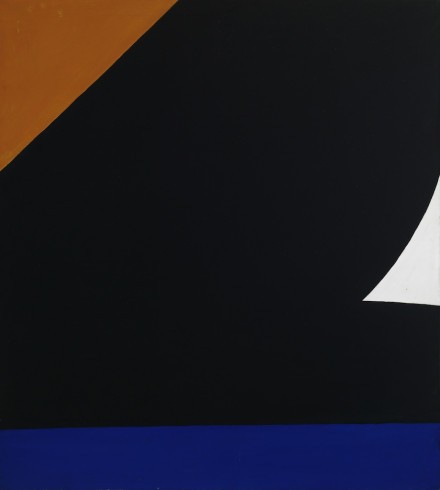 Description
Compositie met oranje driehoek, 1953
In 2019, Thonik published Why We Design (published by Lars Mueller). In the book, Thonik examines their personal motivation to design, and define this as eleven reasons, from which at least three relate to the ideology of Constant. By "Radical", they mean the radical artists and designers who inspire them. At "System" they talk about the relationship between system and game and at "Public" they focus on the public domain, which is where much of their work is focused. 
Image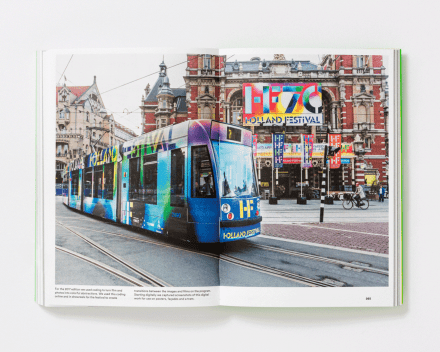 Image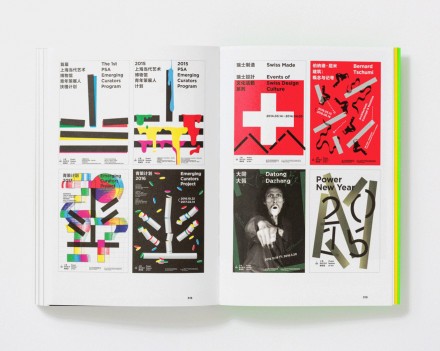 New studio
In 2020, Thonik entered a new studio space. It is a design by Thomas Widdershoven in collaboration with Arjan van Ruyven. The new studio is a three-dimensional manifesto, the embodiment of Thonik's design philosophy. It is characterized by social commitment and a playful approach to the modernist heritage. The interplay of lines on the facade refers to Mexcellent, a typeface designed for the Olympic Games in Mexico in 1968. The whole of horizontals, verticals and diagonals shows radical simplicity.
Constant's ideas about play and design in and for the public domain resonates in the role this building is hoping to play. "At present it envisages a terrain of experience for the social space of the cities of the future. lt is not a reaction to functionalism, but rather a move past it; it is a matter of reaching – beyond the immediately utilitary – an enthralling functional environment. Functionalism – which still has avant-garde pretensions because it continues to encounter outdated resistance – has already triumphed to a large extent." (Constant's New Babylon: The Hyper-architecture of Desire, page 14)
Image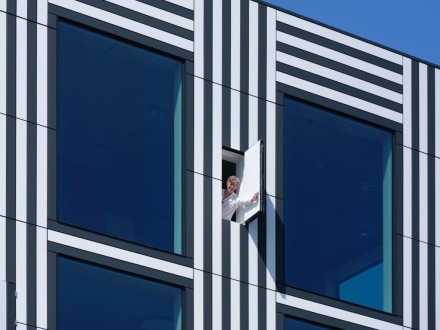 Image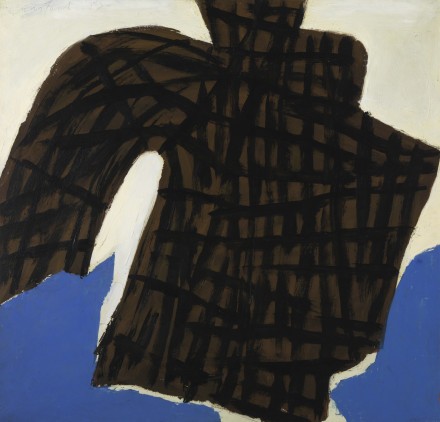 Previous work
Thonik made visual identities, campaigns and other projects for many cultural and commercial institutions like Urbanism/Architecture bi-city Biennale, Shenzhen; Museum Boijmans van Beuningen, Rotterdam; Hyundai Premium Outlets, Seoul, Spiral Art Center, Tokyo; Museum Marta Herford, Germany; the Architecture Biennale, Venice; Power Station of Art, Shanghai; ZKM Karlsruhe, Germany; Manifesta 9, Belgium and Holland Festival in Amsterdam.
In the public sector Thonik has created identities and campaigns for the Municipality of Amsterdam, Nanjing Youth Festival, the Amsterdam Public Library (ObA), the Dutch broadcast corporation VPRO and political Socialistic Party (SP). 
Thonik staged its first retrospective 'Power' in The Shanghai Art Museum in 2008. The Venice Architecture Biennial featured the installation Graphic Tapestries in that same year. Thonik also had solo exhibitions in the Spiral Art Center, Tokyo; the Institut Néerlandais and Galerie Anatome, Paris; at Sfera, Kyoto and at the Van Abbemuseum, Eindhoven. In March 2019 Thonik's solo exhibition 'Why we design' opened at the Shanghai Power Station of Art. Their work is part of the permanent collection of the Centre Georges Pompidou, Paris.
Thonik has also made books on architecture and design, such as the award-winning Eternally Yours and the Archiprix yearbook.
Image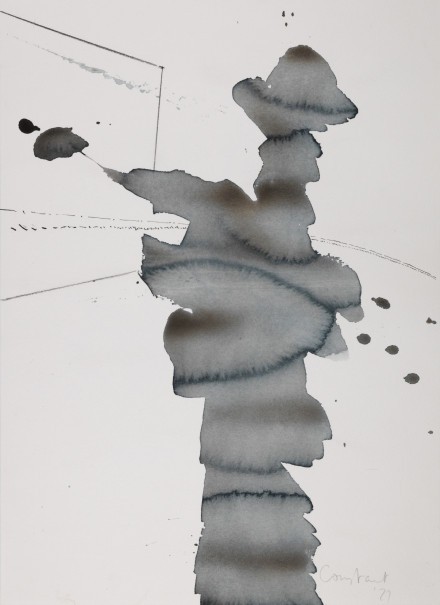 Image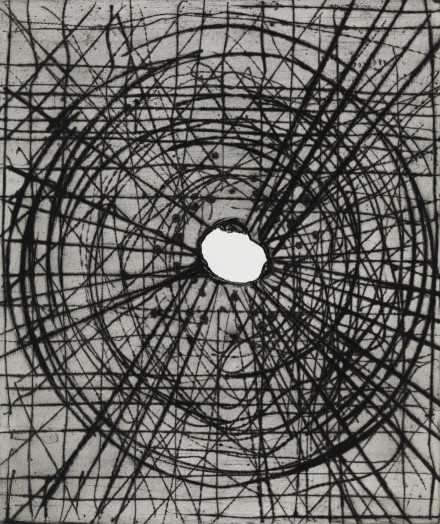 Description
Divergerende stralen, 1961