Genre
Isabella Fürnkäs is an artist who works in a variety of media. The body of work involves equal shares of video, multi-media installation, performance and drawing. In her multi-layered oeuvre she addresses questions of physical and spatial intimacy, the influence of digitalization on interpersonal relationships, and the transformation of social communication patterns. By manipulating the viewer, Fürnkäs creates contextual shifts that echo our own vulnerabilities. In the context of her works, inner images and multi-layered questions are transformed into a repertoire of media-reflexive actions via performative, installative and time-based techniques. Experimental by nature her works involve a subtle comparison of the individual and its society, creating situations in which the viewer becomes aware, by the very moment of their body through space.
Image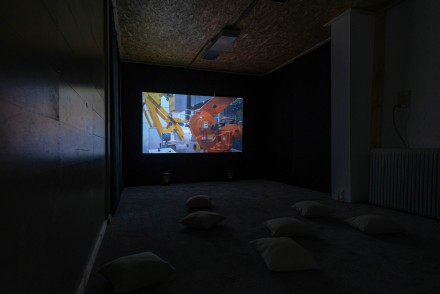 Image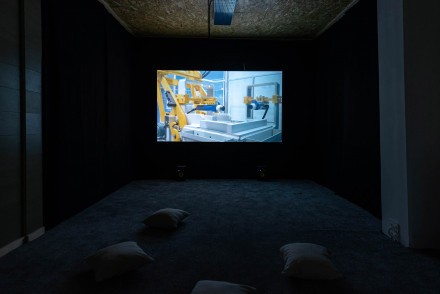 Isabella about Constant
Constants thoughts circling around New Babylon are very interesting to my practice. I like to move around ideas in between utopia and dystopia in my work. States of mechanization and rave are combined and interwoven in a new state of consciousness ("In Ekklesia"). The Homo Ludens is a very interesting yet utopian concept, that somewhat is reflected in the installation "No Power Potential". In the video "Je rêve d'une science.." excerpts of Michel Foucault "Les Hétérotopies" are read and combined with imagery of an amusement park and images in the snow. Constants ideas are omnipresent today I would say, yet theoretical and sadly cannot overthrow the capitalistic world we are living in.
Resumee
She is the recipient of the Förderpreis des Landes NRW and of the Paris Cité des Arts grant. Her work was exhibited at Kunsthalle Wien, Sprengel Museum, Museum Abteiberg, at the 13. Biennale for Contemporary Art Dakar and in the project space of the Julia Stoschek Collection in Düsseldorf. Her performances were recently on view at Salon Acme in Mexico City, Kölnischen Kunstverein, Manifesta 11, Akademie der Künste der Welt and Pogobar KW Institute for Contemporary Art Berlin. She has participated in numerous residency programs including the Bronner Residency Tel Aviv; Goethe Institut, Dakar and the travel grant of the Kunstverein für die Rheinlande und Westfalen. Fürnkäs is a Fellow of the Berlin Masters Program 2021 and a scholar of the Akademie der Künste Berlin in 2021.
Image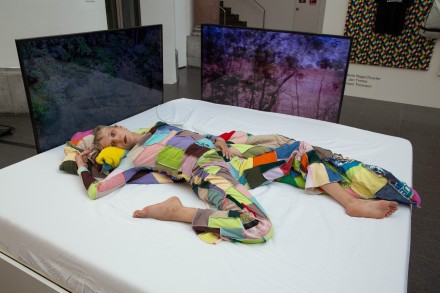 Description
Vice Versa Reversed, with Jasmin Truong, K21, 2021
Image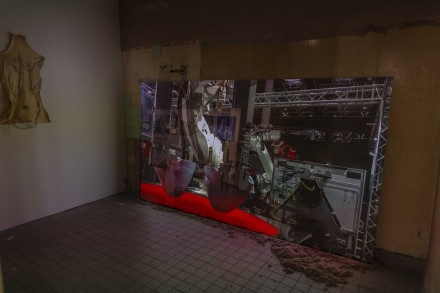 Description
In Ekklesia, PS120 Berlin, 2018
Image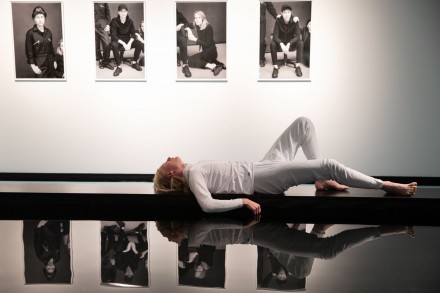 Description
Isabella Fürnkäs - Blind Land, Kunsthalle Vienna, 2018
Image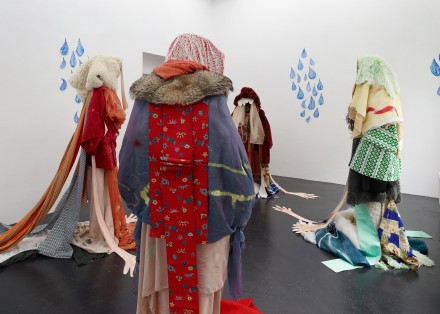 Description
Unpredictable Liars, Clages, 2017
Image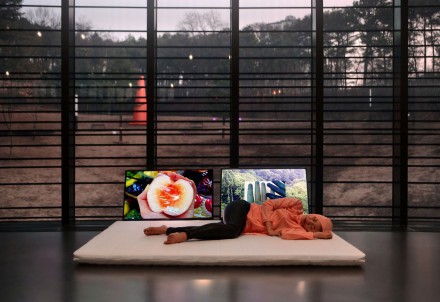 Description
Vice Versa, Nam June Paik Art Center, 2016
Image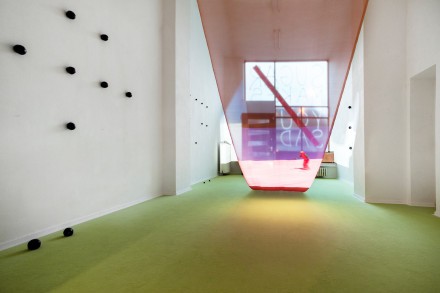 Description
Isabella Fürnkäs - No Power Potential, SSZ Sued, 2016