Genre
Janina Frye investigates the concept of the human which is being shaped by its physical environment. She describes it as a transformative system with connections, overlaps, and entanglements linking the body to the outside world. Through the lens of new materialism, systemic theories, and her personal observations, Frye puts forward the idea that the human skin is not a border but an interface to the outside world.
Janina on Constant
Constants ideas especially the New Babylon is very fascinating and it reflects how people during that time where thinking and philosophising about the future. I'm interested in his idea to build a city in the sense of a nomadic network where nothing is fixed. Also, I like the thought to use infrastructure, architecture or objects to determine the social. As I think objects and the environment are highly underestimated concerning its influence and agency they have. But I have my doubts about his idee where machines take over labour so humans can become homo ludens and play/be creative. In principle, the idea is good and sounds promising. However, what are the consequences of creating this hierarchy between humans and machines.
The concept of New Babylon reminds me of several other ideologies. For example, ancient Greek philosophers belonging to the upper-class, their goal was that an elitist group of people could concentrate on thinking and philosophizing instead of labor. One way they manage to realize that was to dehumanize and subordinate other humans and hold them as slaves. In the new New Babylon, the role of the slave is taken over by the machine, the barbaric act is aimed against machines instead of humans. So you could say that a two-class society still exists within this idea.
I'm sceptical about the hierarchy between humans and objects as we often forget the influence and agency they have on us. That way it could get blurry to see who is behind these machines, namely humans. To bring the subject to the present we could talk about Artificial Intelligence. Those products are being sold and branded as intelligent, with the promises to speed up dull labor-intense processes or make them obsolete. While the name implies something intelligent, that transcends human intelligence, it mystifies an accelerated process. It is being praised as a mystical higher power, that we as humans are not capable of understanding. Sometimes it is not clear what agenda the algorithm has. That has to be more transparent. I think a question of concern to both the New Babylon and AI, would be who operates and determines what the machines are actually doing, and which agenda is being followed. 
Image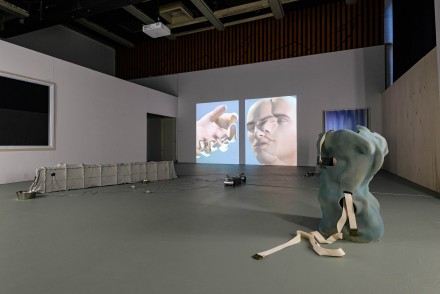 Image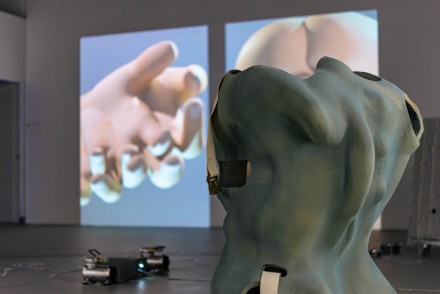 Image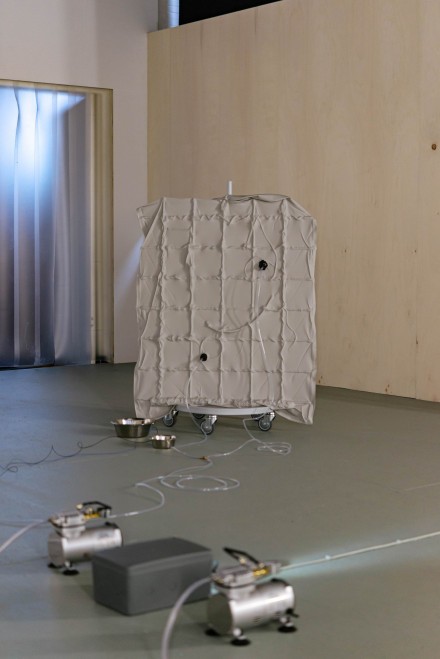 Image
Image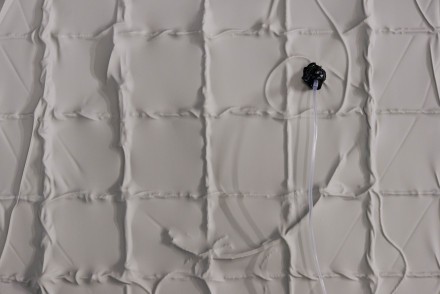 Image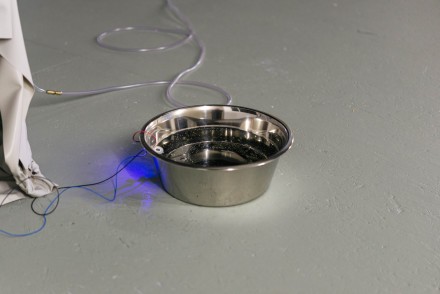 Image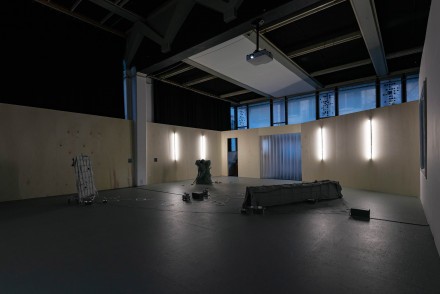 Image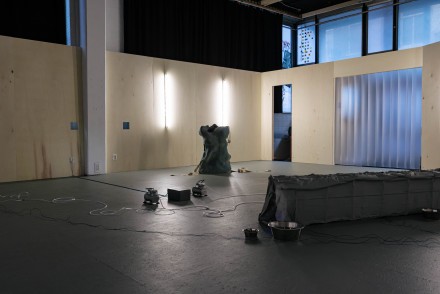 Image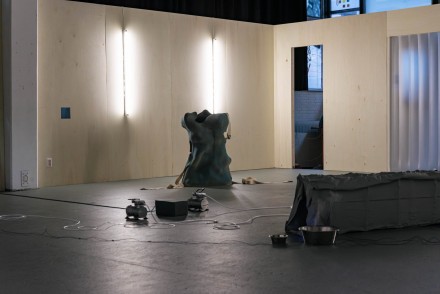 Image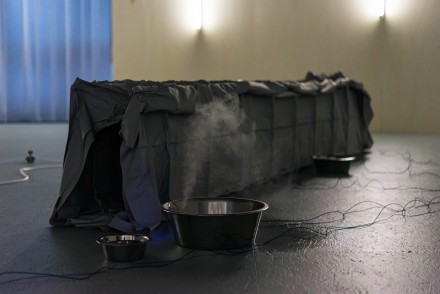 Image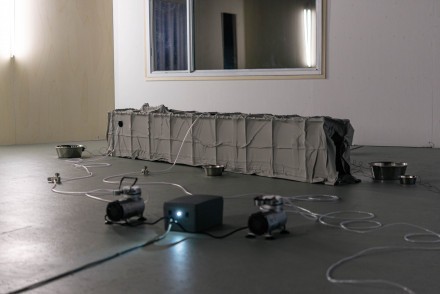 Image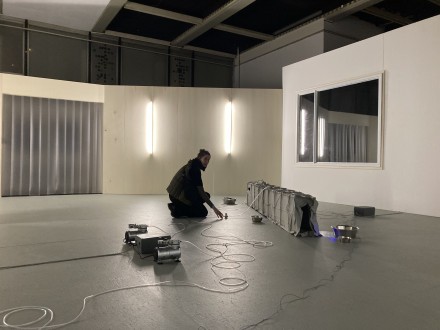 Resumee
Janina lives and works in the Netherlands and UK. In 2014, Frye received her BA from AKV St. Joost 's-Hertogenbosch (NL). In 2018, Frye followed her studies at the Sculpture department of the Royal College of Art London. Last year, she was a participant at the EKWC (European Ceramic Work Center) in Oisterwijk, NL. Recently, her work got selected for the New Contemporaries 2021 in the UK. Her work has been shown at P/////AKT in Amsterdam, NL, at Firstsite Colchester, UK, at the Old Operation Theatre Museum in London, UK, and at Onomatopee in Eindhoven, NL. 
Image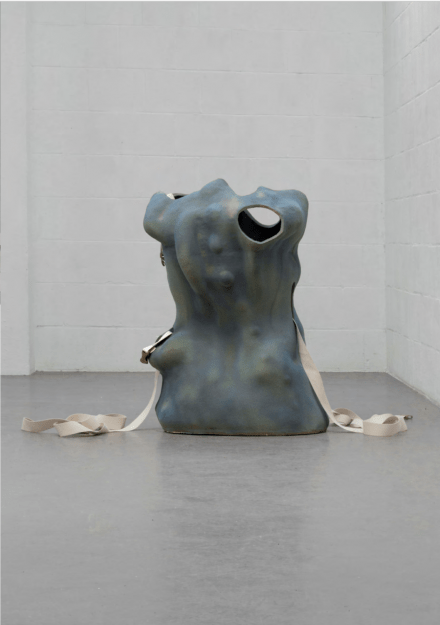 Image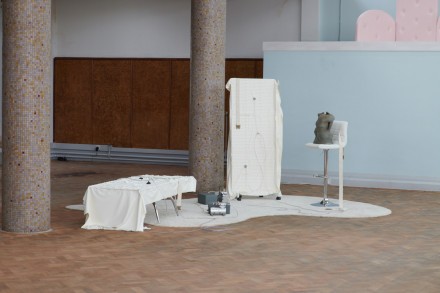 Image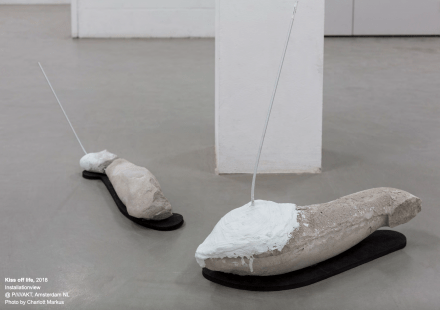 Image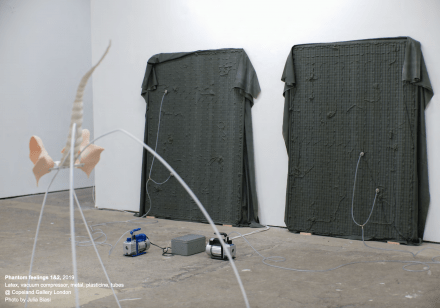 Image