Looking back on Constant 101
What is it that you celebrate when an artist is born a hundred years ago? That was the question with which Zippora Elders, curator-at-large, and I plunged into the project which became Constant 101 at the end of 2018. In such a case, it is best that you have no idea of what you are getting into and the challenges you will face while rolling out such a project. In the beginning there was enthusiasm and passion. Looking back on this intensive rollercoaster, the passion and enthusiasm enriched with knowledge and experience stand proudly still.
Image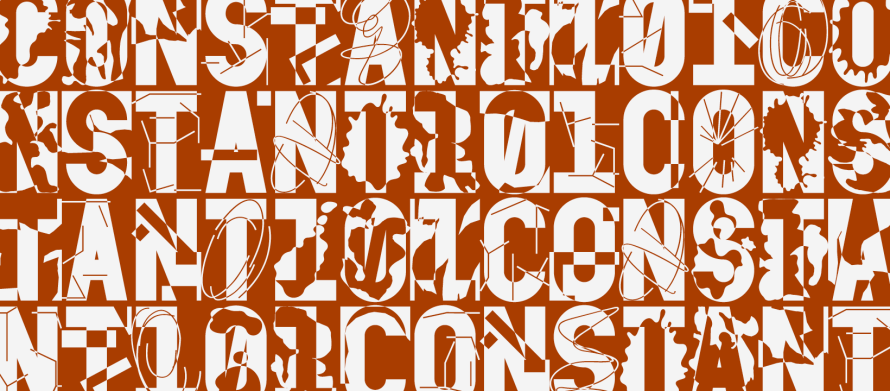 With Constant 101 we went on a quest to figure out how the foundation can shape its connection with the contemporary. The answer came in a multitude of projects, artists and disciplines. Constant 101 has provided insight into our qualities (knowledge, ideas and enthusiasm) and our weaknesses (finances and hours in a day). The year has resulted in an abundance of valuable experiences and contacts. In fact, it has prepared the foundation to tackle its ambitions even better and more ambitiously in the future.
Image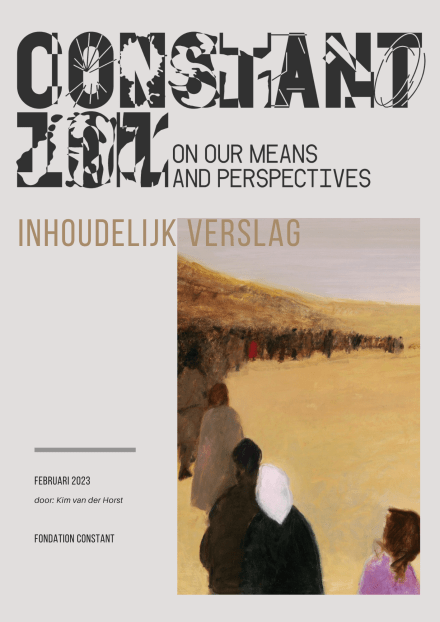 Image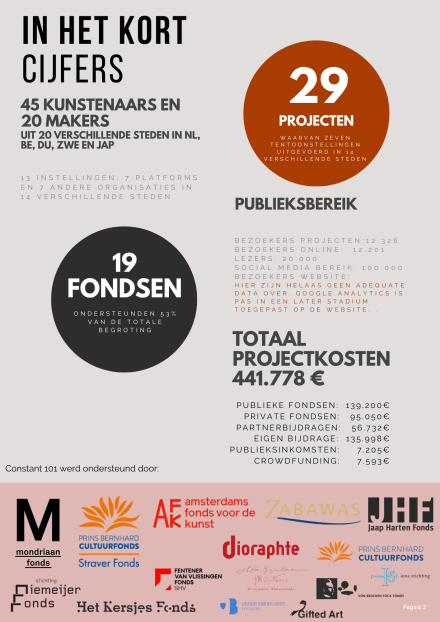 What we have celebrated with Constant 101 is a succession of major and minor moments and insights. The moment young spoken word artists, with some skepticism about the ideas of the white man of the sixties, embrace the idea of hope and beauty or the bond that developed with Antonis Pittas and Antonio Guzman or the reflection of Pittas that Constant with his later work also deconstructs its own utopia and that that is a great gift whenyou get that chance as an artist.
There is no doubt that it has been a valuable year for the foundation. I look back with great pride on an exceptionally eventful, colorful and intense year and sincerely hope that the funds that supported Constant 101 share that feeling.
Kim van der Horst | Director Fondation Constant
This was the introduction of the final report of Constant 101 written for our sponsors. If you are interested in reading the full report in Dutch about the highs and lows of Constant 101, download below.
Image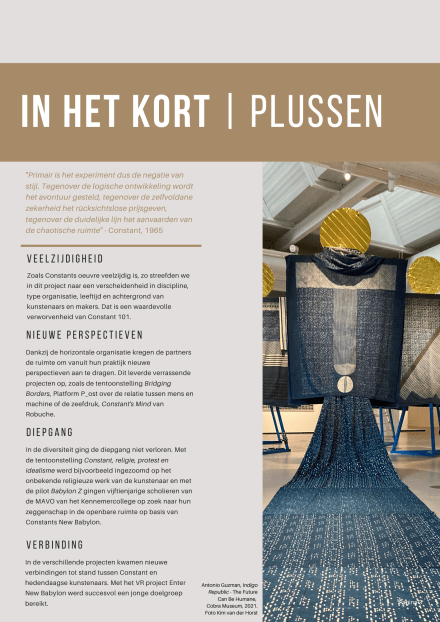 Image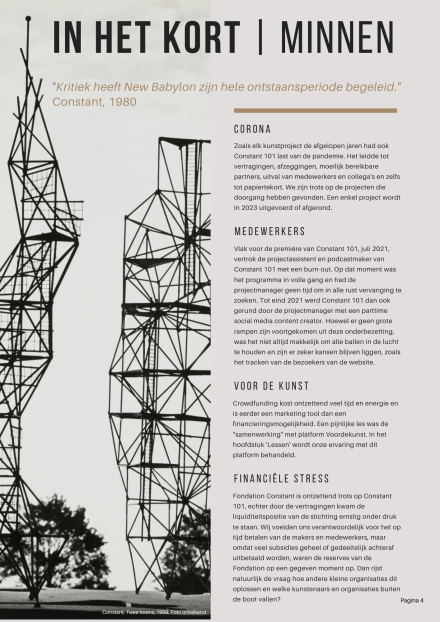 Enter New Babylon
Enter New Babylon is a continuation of Constant's own art practice in the 1960s and his ideas about the use of technology. The goal of Fondation Constant is to actively invite contemporary makers to reflect on his work and ideas. For us as estate managers, Enter New Babylon is a model project for our contemporary activities. A diverse group of young makers have studied Constant's work intensively, have reflected on it and with the project we have reached a new young target group.
The work process was designed around the themes that were important in Constant's life and work and that gave direction to the project, namely: collaboration, experiment, technology, urbanism, multidisciplinary and social engagement. The goal was to let the writers and desingers experiment with the technology so that they would make well-reasoned choices in how they wanted to use it. It was moving to see the sometimes skeptical creators dive into the work and texts and then get inspired. Each team found its own angle in Constant's work, around which they shaped their experience.
The result is an installation with four completely different worlds, of which we are extremely proud.
If you are interested in reading about the VR-installation Enter New Babylon, the challenges, successes and how we look back on it, find the report in Dutch below.
Image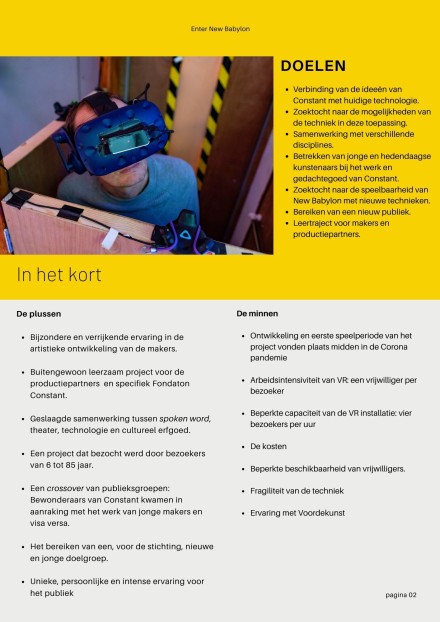 Image