Femina Ludens, Terra Libera and New Communities
Newsletter May 31st, 2023
Dear reader,
Wiiiiiiiieeeeeeh! That's the sound of me riding the rollercoaster of time. The two months since I last reached out to you feel more like a week. I usually take joy in sharing the small things that make my job special, but there are so many great projects on their way so let's shine a light at those instead..
Image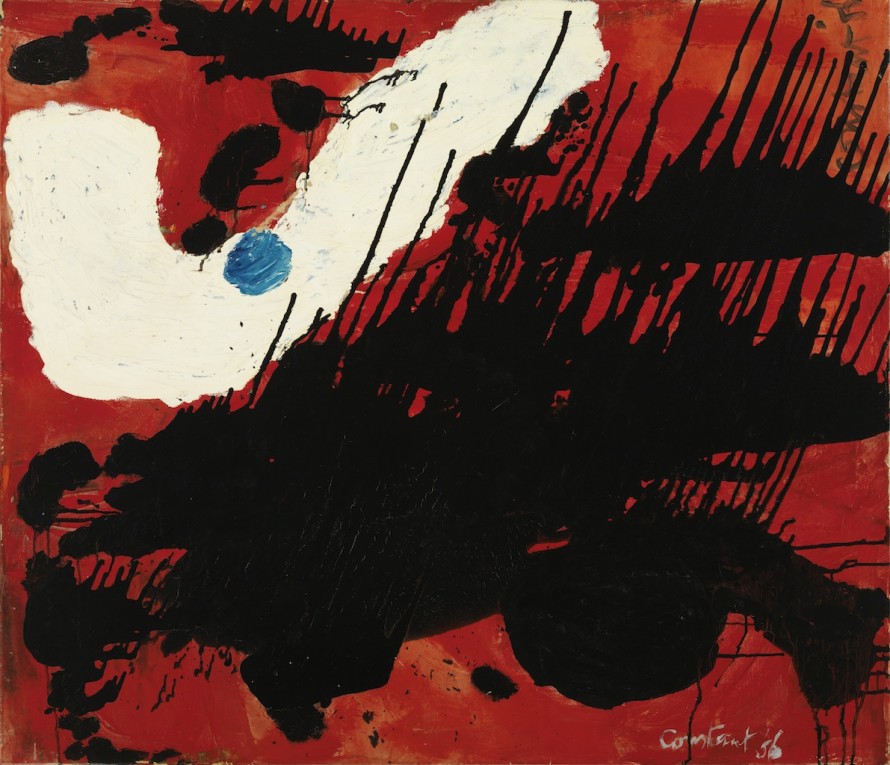 Description
De Lansen [Souvenir d'Ucello], 1956
In March I attended the opening of the exhibition Femina Ludens at Museum Van Bommel Van Dam. It is video and performance artist Kitty Maria's first museum exhibition and I was both impressed by her work and touched by the intuitive association with Constant. I wrote an impression of my visit that you can read here.

📆 Mark your calendar, because Sunday July 2nd there will be a finnissage of Femina Ludens at Museum Van Bommel Van Dam with a performance by De Cimbalisten, a talk by yours truly, and other activities around the exhibition Armando: door de ogen van een vriend. More information about this day will follow on our website and socials.
Image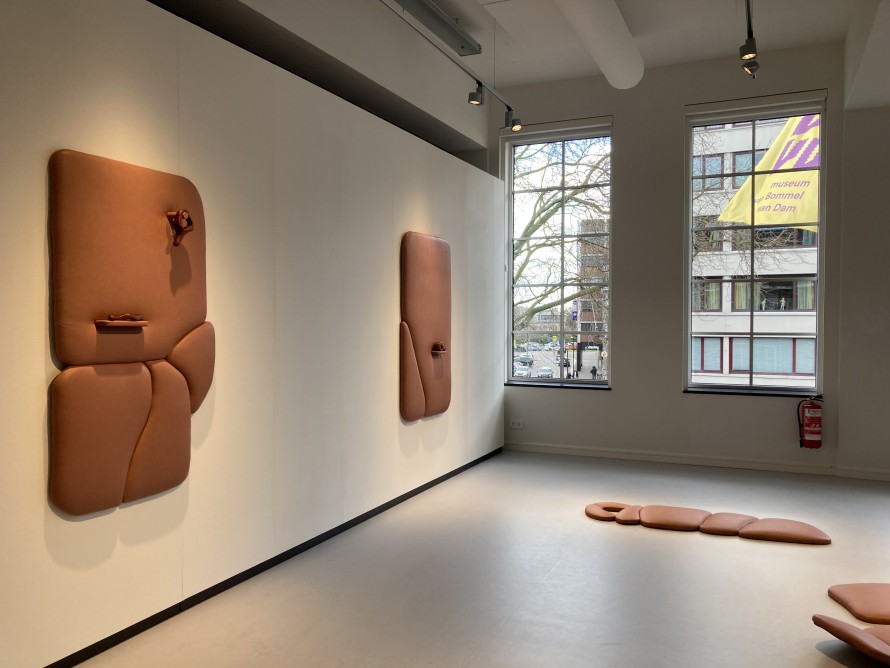 While we are busy finishing the podcast, loan requests came in for the exhibitions Italo Calvino 1923-2023 (provisional title) at Scuderie del Quirinale in Rome (October till February 2024), New Communities at Folkwang Museum in Essen (November till March 2024) and Città Delle Utopie Contrete at Villa Bardini in Florence (September 2024 till January 2025). It's exceptionally inspiring to read the exhibition proposals and discover the many ways in which Constant's work is interpreted and resonates with so many contemporary issues. Needless to say, Trudy loves solving the puzzle of which available work suits the subject of the exhibition best, contacting collectors, pointing out details and information that the curator may not know, making suggestions, and doing research.

On Friday May 12th we were invited by artist Jonas Staal as specialist speakers for the seminar Terra Libera, which dove into the question: Who owns the land? Rijksmuseum Twenthe invited four artists to do artistic research into that question. The starting point of Staal's research is Constant's New Babylon: a new post-urban structure consisting of a vast network of different sectors built on pillars that stretch across the earth. If the Netherlands will be ravaged by flooding in a few decades due to climate change, New Babylon is a realistic alternative, Staal said. I'm very much looking forward to the presentation of his project New New Babylon at the Terra Libera manifestation at Rijksmuseum Twenthe from September 8th 2023 till January 28th 2024.

It's like Constant started telling a story and different threads of this story are being picked up by these contemporary artists. New perspectives are being woven in and thus the story continues and evolves.
Till next time; may you find yourself surrounded by beauty and vision.
Kim van der Horst
Director Fondation Constant
Image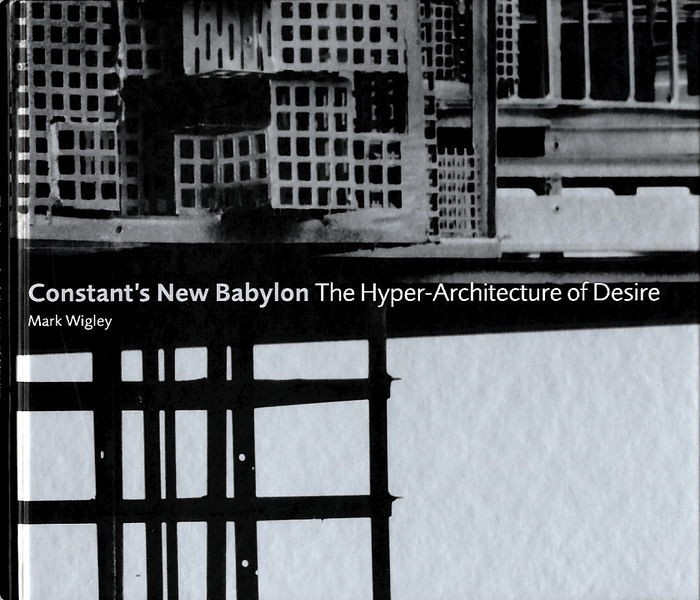 HOW TO GET YOUR HANDS ON A COLLECTOR'S ITEM?
This is your chance to get your hands on a collector's item, a new copy of the ultimate New Babylon catalog: Constant's New Babylon. The Hyper Architecture of Desire by Mark Wigley. This book has been sold out for more than twenty years and is offered online for prices ranging from 80€ to 1.000€. We will give away one copy in a raffle to finance Constant 1-on-1 the podcast.*
 
HOW TO JOIN THE RAFFLE?
Donate on the GO FUND ME page.

For every 25€ that you donate (or have donated) your name goes on a raffle ticket so make sure you don't donate anonymously!

On July 2nd we will draw the winner.

If you are having trouble with the Go Fund Me page, you can also do a bank transfer to
Stichting Constant
NL71ABNA0876 9789 01
BIC: ABNANL2A
Subject: Podcast raffle [name]
In this case you also need to send an email to project@stichtingconstant.nl so we have your contact details.
If you are not a raffle type of person, other ways to help is by ordering one of the beautiful limited editions from our
* Outside Europe shipment costst may apply.