Genre
Monobanda is a foundation creating projects that explore human expression and meaningful interaction. Its core aesthetic is 'play'. A state of being that all human beings share, and facilitates our best traits, like creativity, communication, motivation and self confidence. Inspired by the social interactions that are found on a playground or in a sandbox, where creativity and imagination run free. Monobanda makes projects that inhabit the space between the virtual and physical world. For Constant 101 Monobanda will be part of the program at De Balie.
Image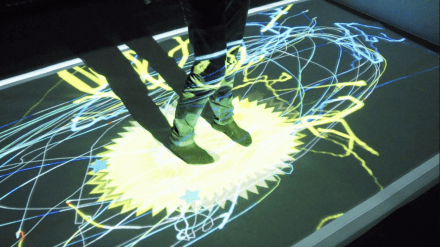 Image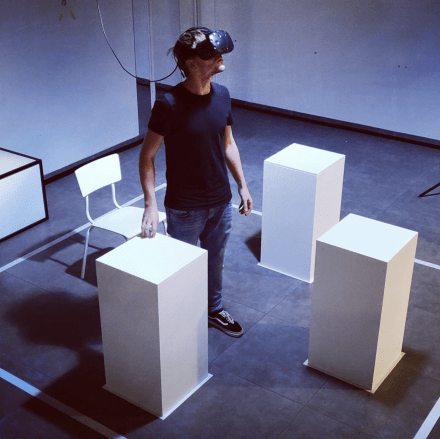 Image
Image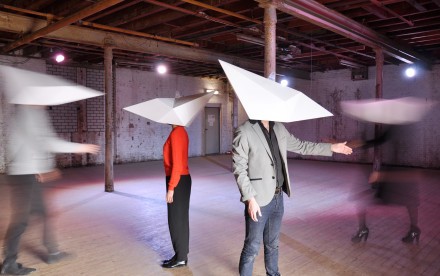 Image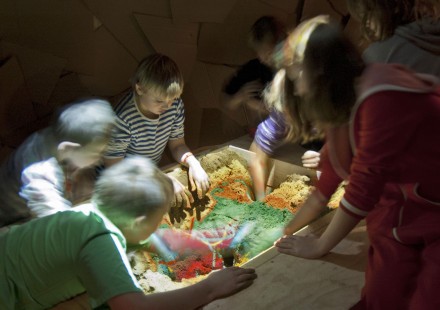 Visible Voice — Show(s) your emotions, 2021
Monobanda and Constant
In New Babylon, Constant Nieuwenhuis assumes a view of humanity that anticipated the thinking and working methods of many interactive artists and game designers today. The view that every human being is by nature a creative and autonomous being who possesses the power to be creative. With his manifesto, Constant anticipated the topics that interaction designers and game designers are currently dealing with on a daily basis. Empowering people's self agency.

How do we use technology to create a world that facilitates and enhances the intrinsic potential of humans?
Image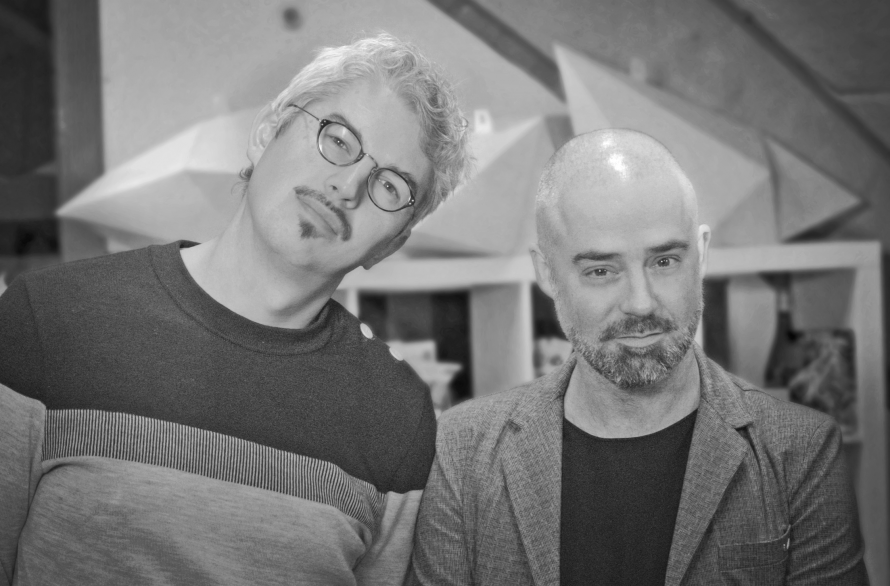 Description
Niki Smit and Simon van der Linden, photo Tom Fransen
Image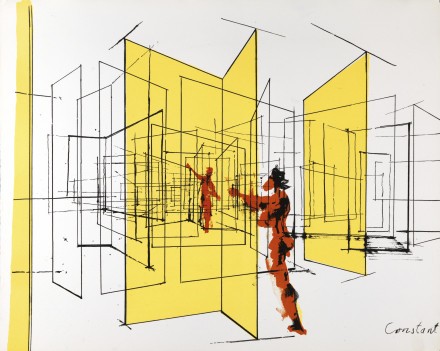 Image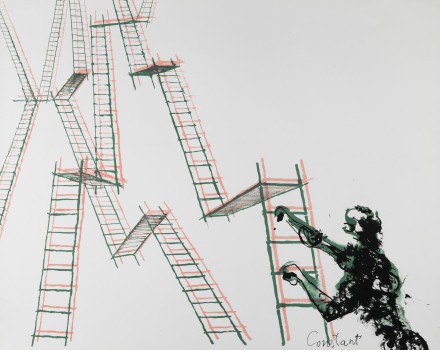 Image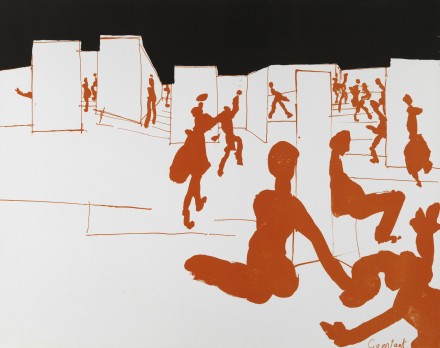 Monobanda on "Labyrism"
In these litho's, architecture almost disappears. All that remains are the elements that empower people. Elements that deal with human choices, behavior and movement. Lots of ladders, lots of doors. Freedom for man. Spaces that illustrate and facilitate human behaviour. The litho's do not show what the space 'is', but what you can 'do' with the space. Or as it is called in game design: only the 'Affordances' are visible. These images remind me of 'greyboxing' in game design. The design process in which the interactive environment in a game is set up very simply with gray blocks, designed from the actions of the player. Where can one jump? Where can one climb? What kind of play affords this space to the player? Spatial design driven from the player's behavior.
This series of litho's could almost be gameplay design sketches. Which makes sense considering Constant's thinking in relation to Homo Ludens.