The opening of "The Future can be Humane"
Thursday, November 4th, the exhibition "The Future can be Humane" opened at the Cobra Museum of Modern Art in Amstelveen. In the exhibition curator Hilde de Bruijn brought together 40 works by Constant with new work by Antonio Jose Guzman and an installation, a collection intervention, by Antonis Pittas.
It's a family affair
When I got together with Antonio, Antonis and Zippora a few weeks ago to talk about the exhibition, Antonio said that this project felt like a family project, where professional artist practice was intertwined with personal life. In that regard, we find ourselves in a special and temporary period in which the people, who run the estate, are family and thus have a personal connection to the artist. As a result, the private person that Constant was and the artist, Constant inevitably get mixed up sometimes, also in the projects.
This also makes it feel like, with Constant 101, we are expanding the family with co-workers, organizations and artists from different disciplines and with different backgrounds. They all create a connection with Constant, with his work, ideas or ideas. By collaborating on projects, Constant becomes part of their history. While their involvement ensures a new, contemporary perspective on his work and ideas.
In the exhibition "The Future can be Humane" three artists from completely different backgrounds come together. The work and practice of both Antonio and Antonis touches on that of Constant in the way it is infused with knowledge of the history and very layered. At the same time, they manage to shape this into visually engaging and interesting work.
Indigo Republic
by Antonio Jose Guzman
Image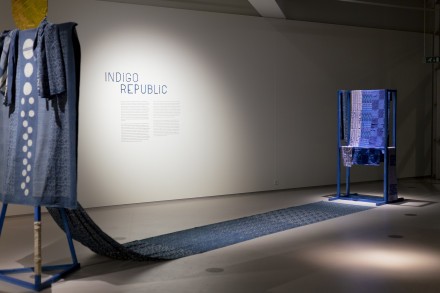 Image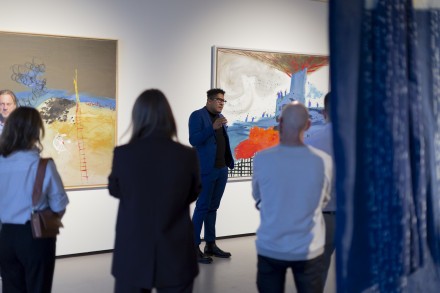 Image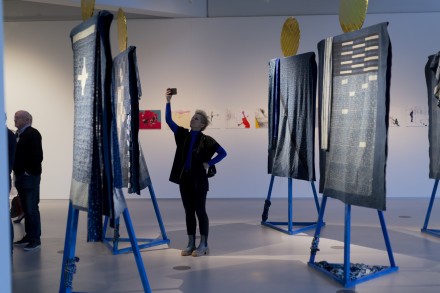 Image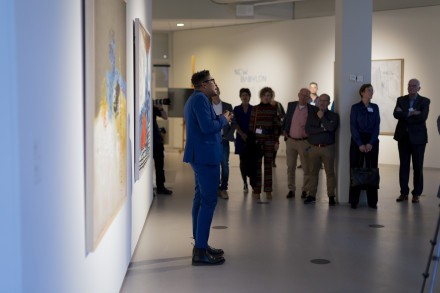 Image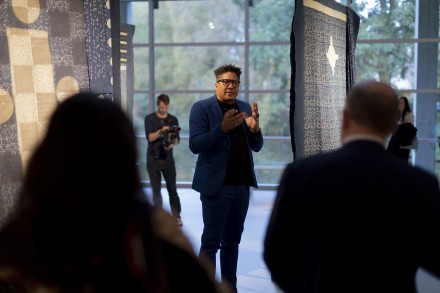 Image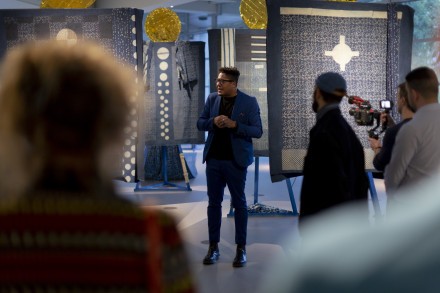 Image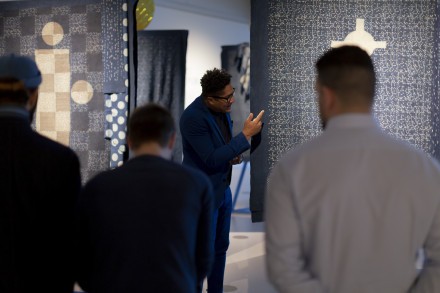 Image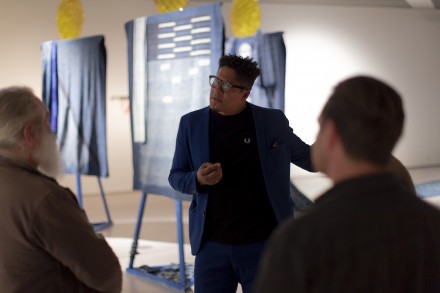 Image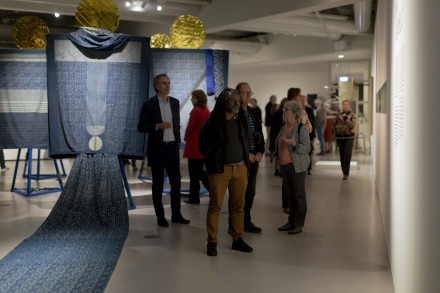 Image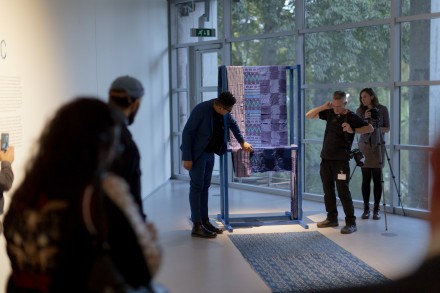 Don't Forget Me Here
by Antonis Pittas
Image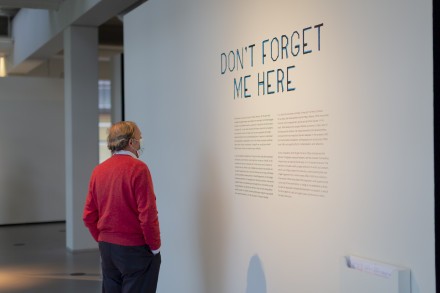 Image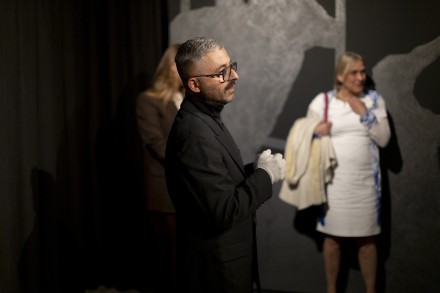 Image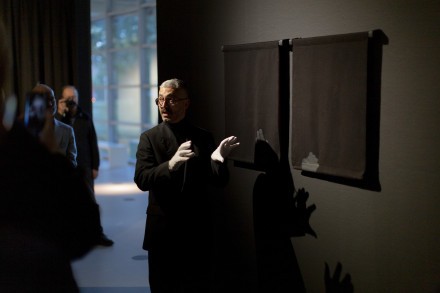 Image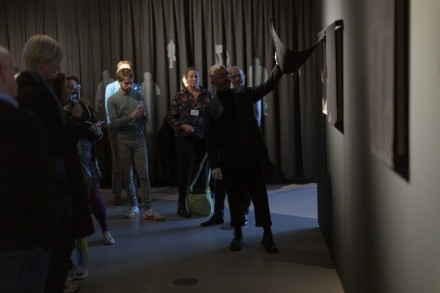 Image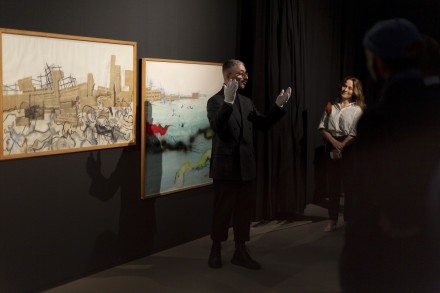 Image
Image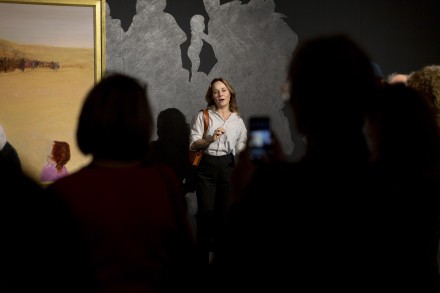 Image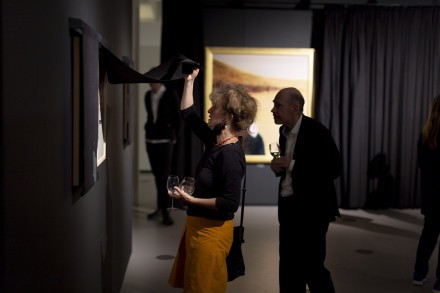 Image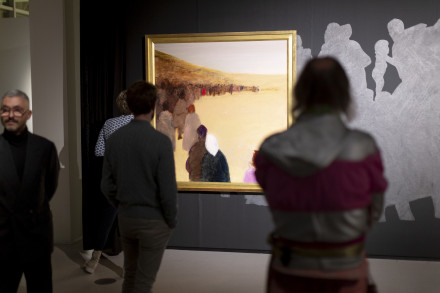 Image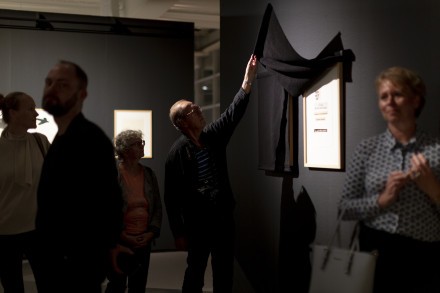 Trudy Nieuwenhuys
summarised the evening in an email to the artists and the staff as follows:
Lovely people,
What a special exhibition you have conceived, designed and created. Your work ensured that the visitors were deeply impressed. It was layered, involved, philosophical, humorous, adventurous and a voyage of discovery through a special landscape.
I was captivated by the openness, the free spirit you inspired and the way you brought Constant back to life. Constant would have been totally surprised by the way in which other life experiences, history, designs and creativity connect with his designs and ideas.
I am deeply moved what you have developed with so much depth and essence. These are my first impressions of my experience today in your exhibition.
Many thanks and I still enjoy this unforgettable evening.
Trudy
I could not have said it any better. In any case you should visit the exhibition and judge for yourself.
Kim
Image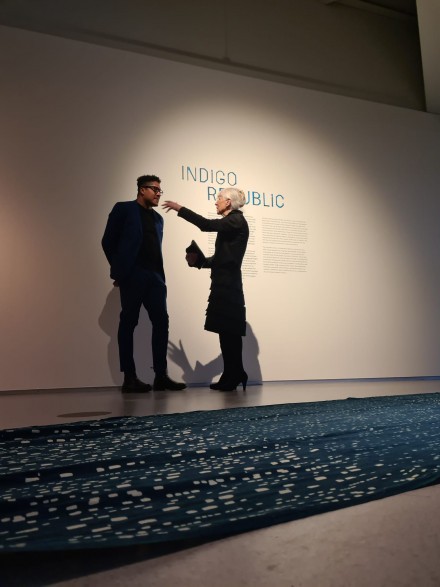 Image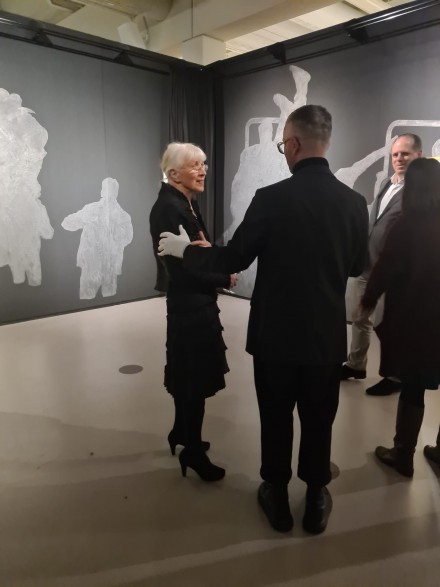 Description
Trudy and Antonis, photo's Kim van der Horst
The Opening
Photo's by Viktor Wennekes
Image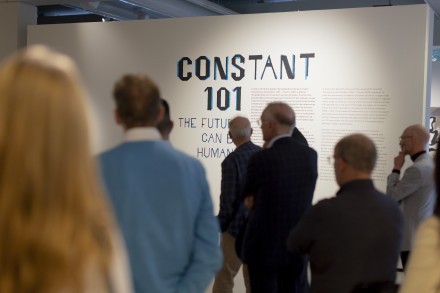 Image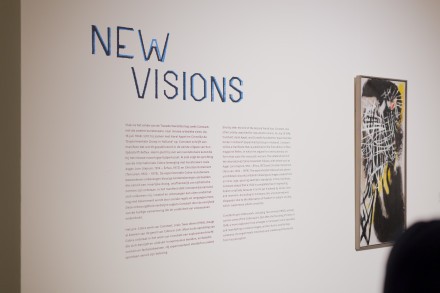 Image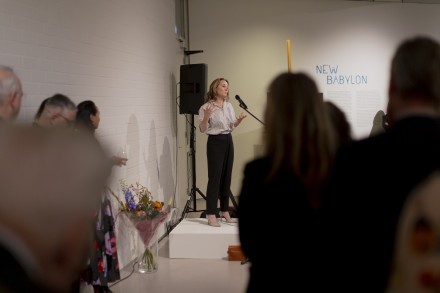 Image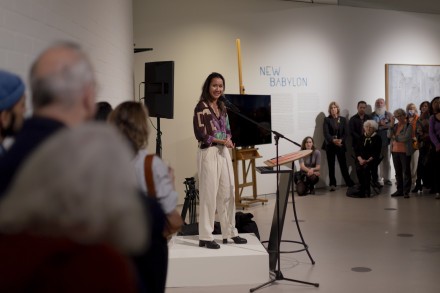 Image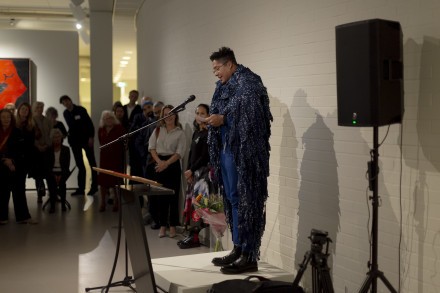 Image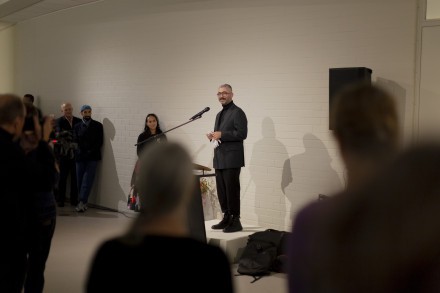 Image
Image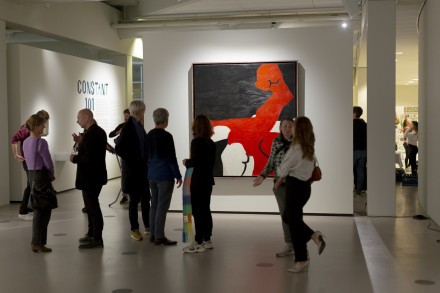 Image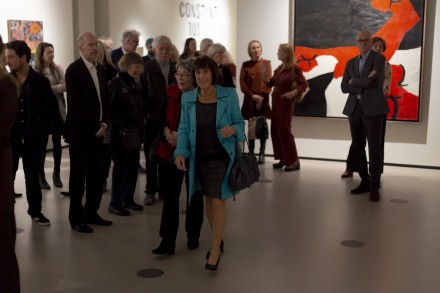 Image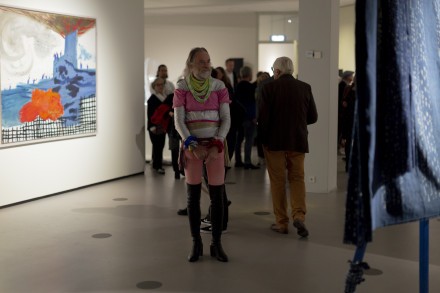 Image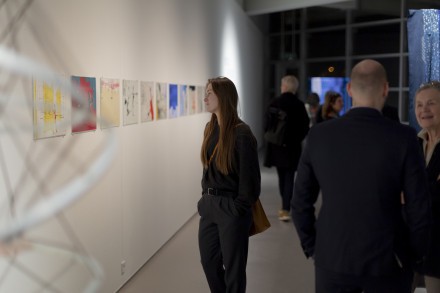 Image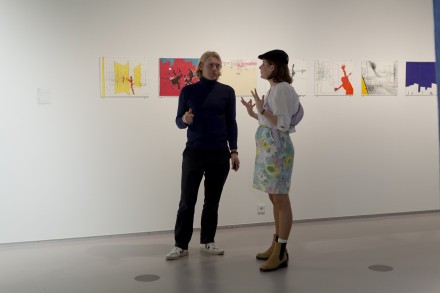 Image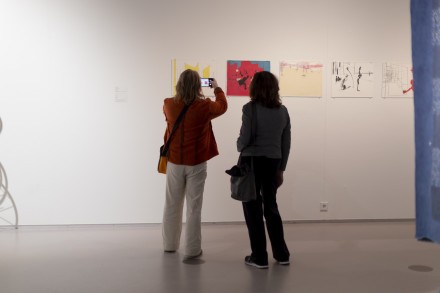 Image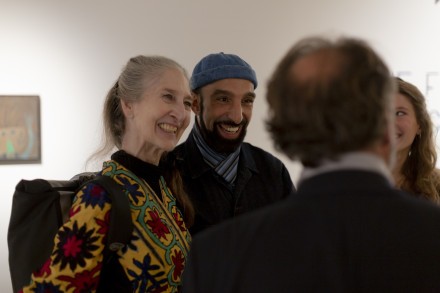 Description
Marise Voskens and Aziz Bekkaoui @The Future can be Humane, 2021
Image
Image