Constant's New Babylon manuscript in Spanish not in Dutch
Just recently the Spanish publisher Ediciones Catédra published the book Constant. Nueva Babilonia [La utopía de la ciudad ideal en el siglo XX]. The book offers a Spanish translation to Constant's Dutch and German manuscript New Babylon. Skizze zu Ein Kultur (New Babylon. Schets van een cultuur) from 1965. EThe Madrid publisher, Ediciones Catédra, was the first to ever publish the 200 page manuscript as a whole, which was the base for many of Constant's texts on New Babylon.
One might wonder why this scoop is snatched up by a Spanish publisher and not a Dutch one. Well, we have wondered that as well. But the truth is that Constant seems much more popular in Spain than he is in the Netherlands. The queue at the opening of the exhibition "Constant. Nueva Babilonia" at Reina Sofia, Madrid, in 2015-'16 and the sold out catalogues are signs of a profound connection between Constant the Spanish.
Is it because the Spanish have more recent experiences with political hardship under Franco's rule and therefore resonate more with leftish intellectual ideas? Or because of Constant's connection with the Roma and Flamenco culture which inspired his idea of the nomadic inhabitans of New Babylon? Who knows. Fact is that the manuscript is now published by the Madrid publisher, Ediciones Catédra, with an introduction by Juan Pro, Professor of Contemporary History at the Autonomous University of Madrid.

Website Catédra
Image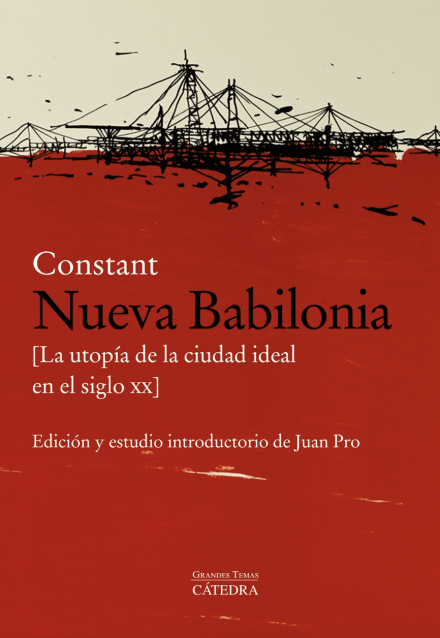 Image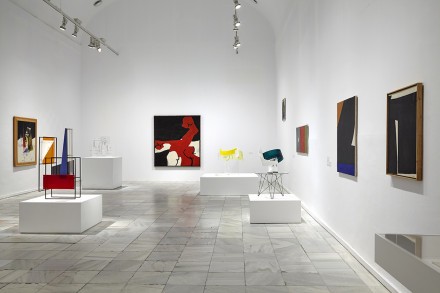 Image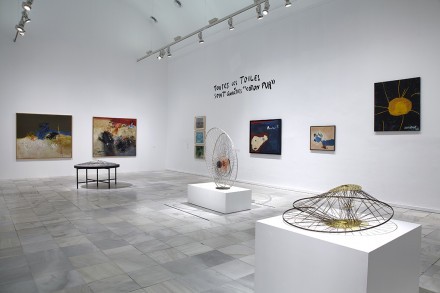 Image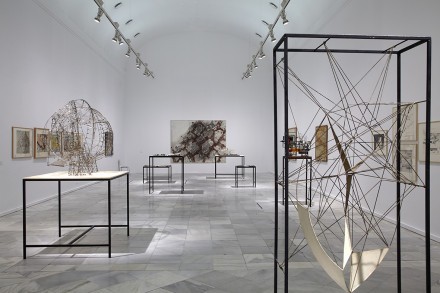 Image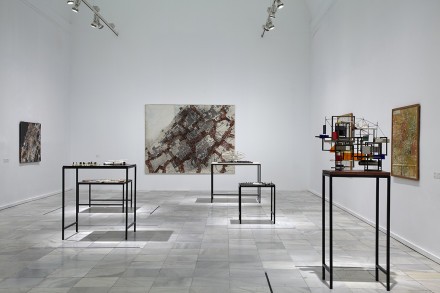 Image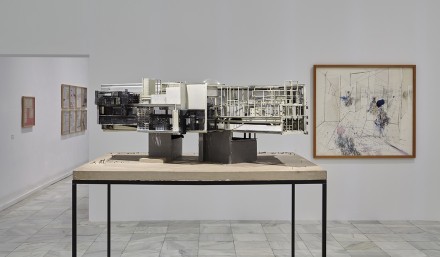 Image
Image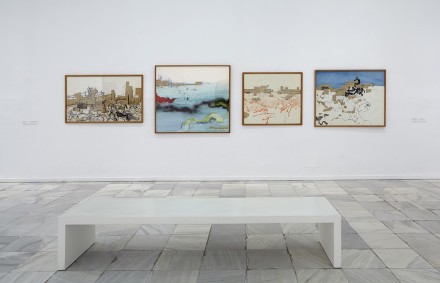 Description
Nueva Babilonia, Reina Sofia, 2015
Back Cover of Constant. Nueva Babilonia
The Dutch artist Constant Nieuwenhuys (1920-2005), known simply as Constant, conceived one of the most audacious utopias of the 20th century between 1956 and 1974. His project "New-Babylon" outlined the dream of an artificial habitat for a nomadic humanity, completely free to live where it wanted and how it wanted. In that society freed from the need to work thanks to machines, Neo-Babylonians could devote all their time to play and to the full development of their creativity. With this new design, the problems derived from the conception of cities and the two opposing economic systems of capitalism and "real socialism" would be overcome. This original utopia, which defied all the conventions of urbanism and architecture of its time, grew up in the idealistic climate of the sixties and had much to do with the intellectuals who inspired the student revolt of May 68. Constant embodied his idea in an extensive artistic work; but also in a manuscript that had remained unpublished until now and that is published for the first time, in Spanish, with an introductory study that places it in the coordinates of his time. Undoubtedly, many of the ideas that he raises are still valid today.