New Babylon mixing console?
Sometimes I run into objects that I cannot quite place. Then later, when reading about a project Constant did or a work he created, the object comes back into my mind and its purpose becomes a little clearer. This happened to the home-rigged mixing console that I found in Constant's cellar last year. In 2008 the object had been moved from Constant's main studio to the cellar of his house. When last year we started cleaning out the house to make an inventory of things to be thrown out and things to be stored I had spotted the object but not paid much attention to it. We would store it.
Image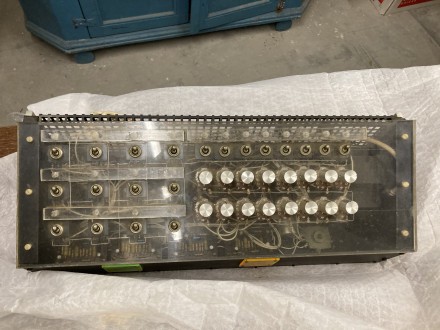 Image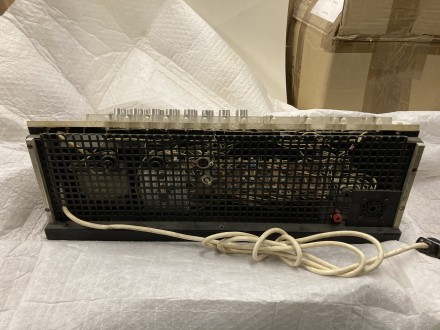 Image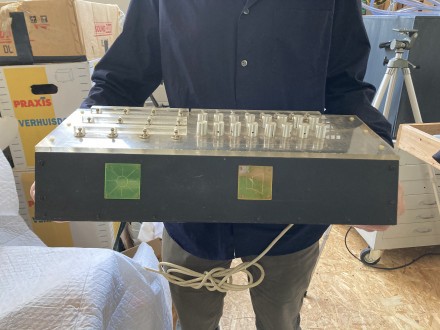 Image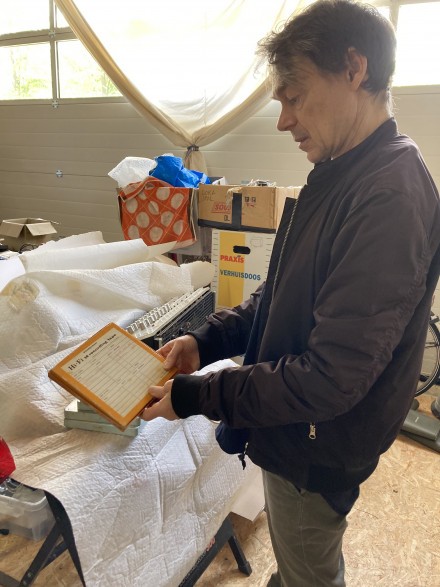 Image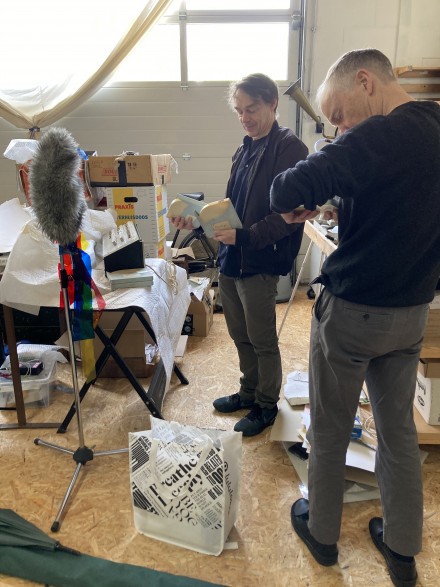 Image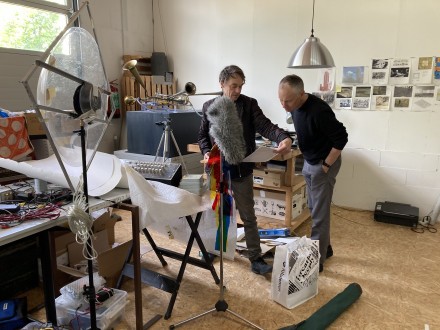 Image
Image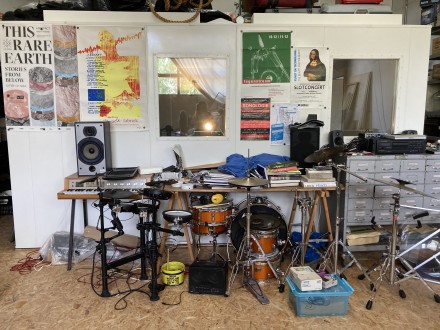 Image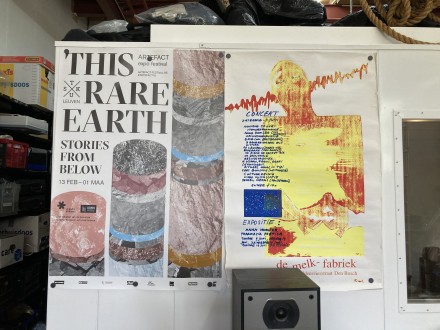 Image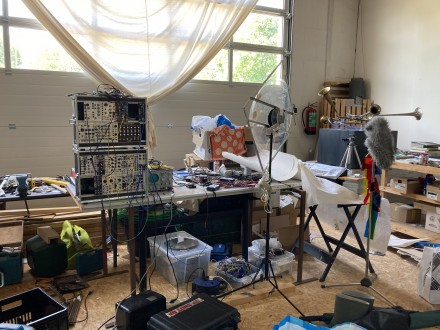 However, after diving into Constant's immersive projects between 1965 and 1974, the object comes back into focus and I decide to take another look at it. Looking over it, I see that it's made up from materials that Constant used for his models (yellow and orange plexiglass, iron grid and even bolts). On the front a yellow square indicates a light and on the right an orange square indicates sound. There's an aux entrance and power cable.

When I show the object to sound artist Justin Bennett, I expect him to be able to identify it immediately and tell me what it is for. He has no idea. Later he e-mails me. He couldn't get the mixing console off his mind, could he maybe take a closer look at it? I agree to take it to his studio. The studio of Justin and Roelf Toxopeus aka BMB con looks like a perfect place for a homerigged mixing console to be left behind for research. Justin and Roelf also offer to digitalise some audio tapes from the 1970's for Fondation Constant. I leave happy and excited.
After the first test, Justin and Roelf find it actually function as a syntheziser of sort. It needs a good clean but the first test makes for a funky industrialised soundscape…Looking forward to find out what the other side of the machine does.
Kim
Test one homerigged synthesizer