Enter New Babylon featured in new podcast "Immersed in a new reality"
The first two episodes of the new podcast "Ondergedompeld in een nieuwe werkelijkheid," or "Immersed in a new reality"are out! This podcast series, consisting of six episodes, was created by the Rathenau Institute, as part of their research on the influence of digitalisation on today's society. The podcast's first episode, "The gaze of young artists," features the Constant 101 virtual reality project Enter New Babylon. 
Listen to the episode here!
A visit to Enter New Babylon
Big tech companies are investing billions in so-called immersive technology. These include virtual reality (VR), where you step into a digital world through VR glasses and augmented reality (AR), where you lay a digital layer over physical reality via glasses or your phone. According to them, the technology would result in a so-called metaverse, the "new internet", something you don't go on, but in.
For the podcast, researchers Stefan Roolvink and Wouter Nieuwenhuizen visited places where this technology is already being implemented. They take listeners to schools, museums and a mental health clinic. They also talk to philosophers, artists and psychologists about the opportunities and risks of this technology. In the first episode, they visit the virtual and mixed reality installation Enter New Babylon, and speak to scenography students and Joris Weijdom, researcher and designer from the HKU University of the Arts Utrecht. In Enter New Babylon, visitors could experience four immersive worlds, narrated and designed by young activist spoken word artists and designers, respectively. The installation, part of the anniversary project Constant 101, investigates the possibilities and limits of the future world New Babylon that Constant envisioned.
Image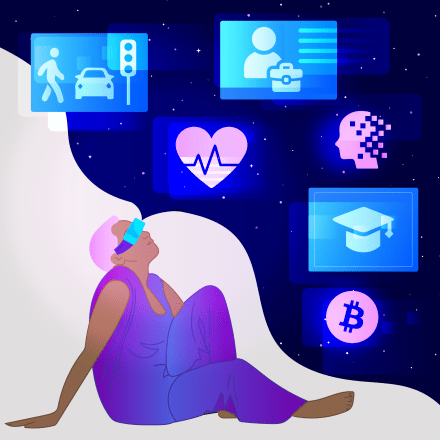 Image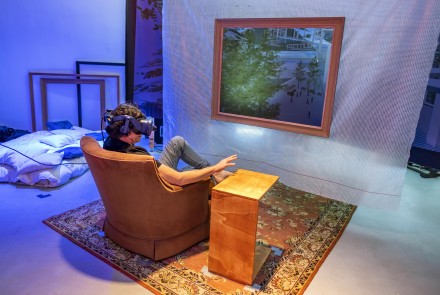 Image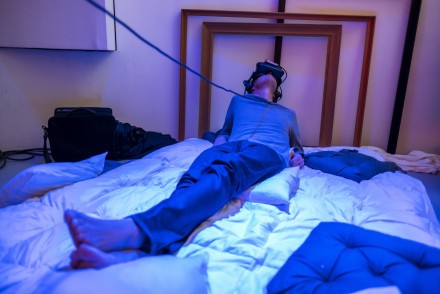 Image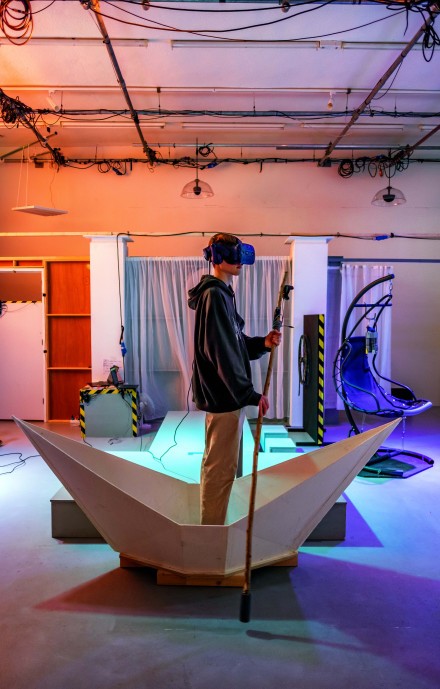 Image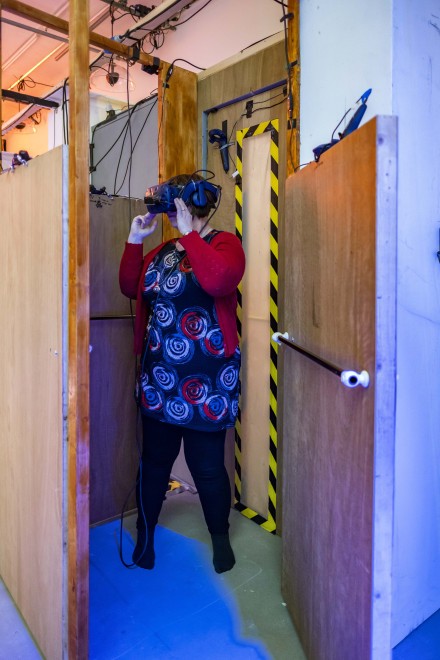 The podcast conversations show that immersive technology offers many new possibilities, for example in teaching or treating anxiety disorders. Yet certain ethical questions recur with almost all applications of immersive technology. Who has control over the data? How does technology affect your sense of humanity, and your interactions with others? And what about equality: does immersive technology provide the same opportunities for everyone?
"It is important to think now about how we want to safeguard public values, such as privacy and autonomy, in immersive technology," says Nieuwenhuizen. "We should not wait until it is applied on a large scale, then we will be too late." Roolvink: "Just as do now, with the rise of the internet and social media we saw a lot of enthusiasm about the opportunities that technology offers, and of course there are. But we need to prevent the power from falling to a limited number of large companies or governments. With the podcast, we want to invite a wide audience to think about these developments. It concerns us all. We can determine our digital future together."
Listen to episodes 1 and 2 here or in various podcast apps, including Spotify, Apple Podcasts and Google Podcasts. In the coming weeks, the remaining four episodes will be uploaded.