Series 2.A-V: Two analog photos of the front and back of Constant's studio in 2019 printed on handcrafted paper from Constant's own stock.
Edition of 10 prints

Between 2019 and 2021 Krien Clevis photographed Constant's home studio in three stages of transition. Analogue photo's taken from the same point of view, capturing the studio at different moments in time before it got deconstructed and sold in October 2021. It resulted in a series of six photos showing the back and the front of the studio on three moments in time. For more background, click here.
Image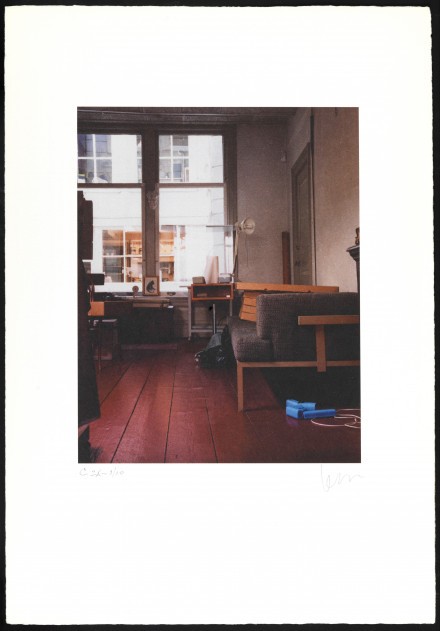 Description
Constant 2-A @Krien Clevis
Image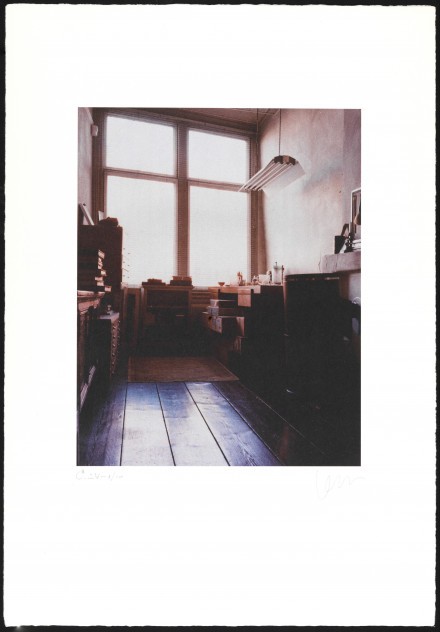 Description
Constant 2-V @Krien Clevis
The photo series is printed on specially handcrafted paper from Constant's own home studio, 35 x 50 cm in a limited edition of 10.

Printing the analogue photo on handcrafted paper is not easily done. The handcrafted paper absorbs the ink thus as a consequence the texture of the paper is visible through the photo creating a dialogue between the image and the material. If you want to know more about the printing proces, click here.
Image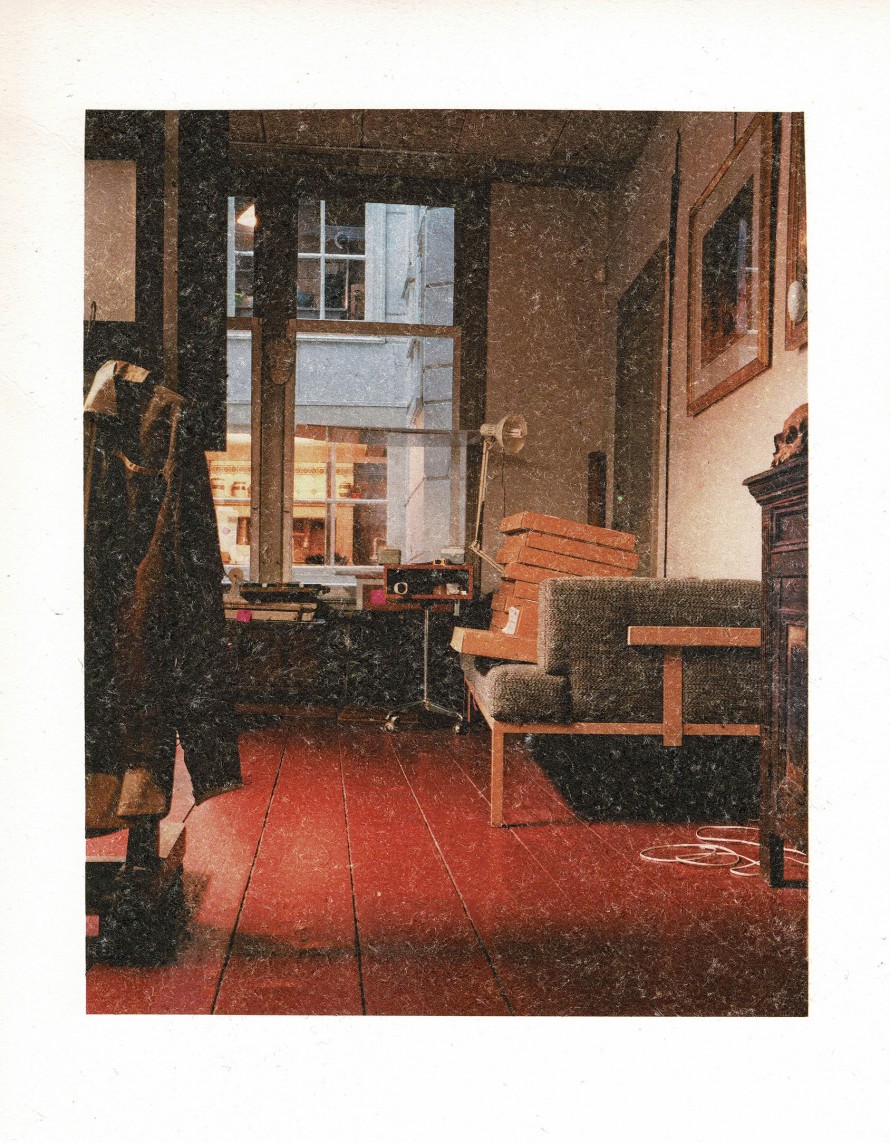 Description
Épreuve Constant 1.A @Krien Clevis